Gorenje still hunting Celje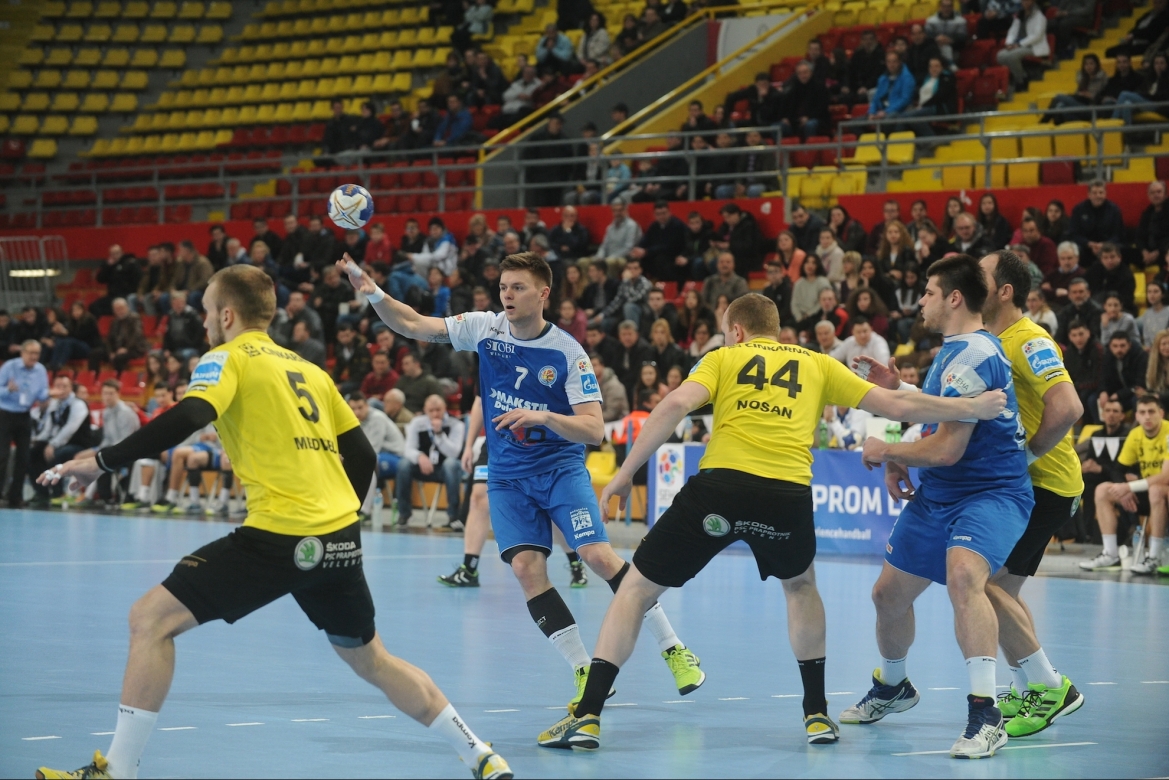 Metalurg Skopje will, as a part of SEHA - Gazprom League Round 15, on Tuesday travel to Velenje to meet Gorenje. Both teams already put an end to their European adventures for this season which means they are now fully focused on SEHA - Gazprom League. Gorenje are currently positioned fifth with 21 points and Metalurg are seventh with 16. Their Final 4 chances are not big, especially Metalurg's but Gorenje can still hope being only five points away from fourth-placed Celje. That's why this win would mean much for hosts keeping their final tournament hopes alive. In their premier encounter of the season in Skopje Gorenje celebrated a 29:24 win which is yet another proof of the fact that Slovenians will be favorites on Tuesday.
Zeljko Babic and his guys so far have a draw against NEXE and a win away from home in Novi Sad since the beginning of the second half of the season while Aleksandar Jovic and his boys managed to beat Vojvodina but fell short against Zagreb in Croatia.
Zeljko Babic, Gorenje coach:
Matches against CL-bound teams are never easy, especially when you know how well Metalurg played among European elite. We have s positive result from our premier encounter of the season but that of course means nothing. We'll have to deliver in defense and dictate the rhythm as we know Metalurg usually struggle in fast pace matches.
Matic Verdinek, Gorenje player:
Important match for us and we're preparing well. I hope we'll play fast, deliver in defense and celebrate in the end.
Aleksandar Jovic, Metalurg coach:
We had enough time to prepare for this match in my opinion. Velenje have an experienced roster with some quality youngsters and they've already proved it in multiple occasions during the season. They are favorites in this one but our goal will be to prove everyone we can play good against anyone both home and away. Of course we'll try to take revenge after they managed to beat us in Skopje earlier this season.
Martin Tomovski, Metalurg player:
We played a good match in Zagreb in the last round and the goal is to repeat that performance. We must fight, put in maximum effort in case we want a positive result in Velenje. Our goal is to give our best really in all of remaining four encounters until the end of the season and see what it brings us and then of course focus on domestic championship.
Match is scheduled for 17.45 CET and will be broadcasted on ehf TV, Sport TV (Slovenia), MRT (Macedonia) and Arena Sport channels.