Suholeznik: ''We mustn't allow Vardar to score 30 against us!''
12.02.2018.

•

SEHA League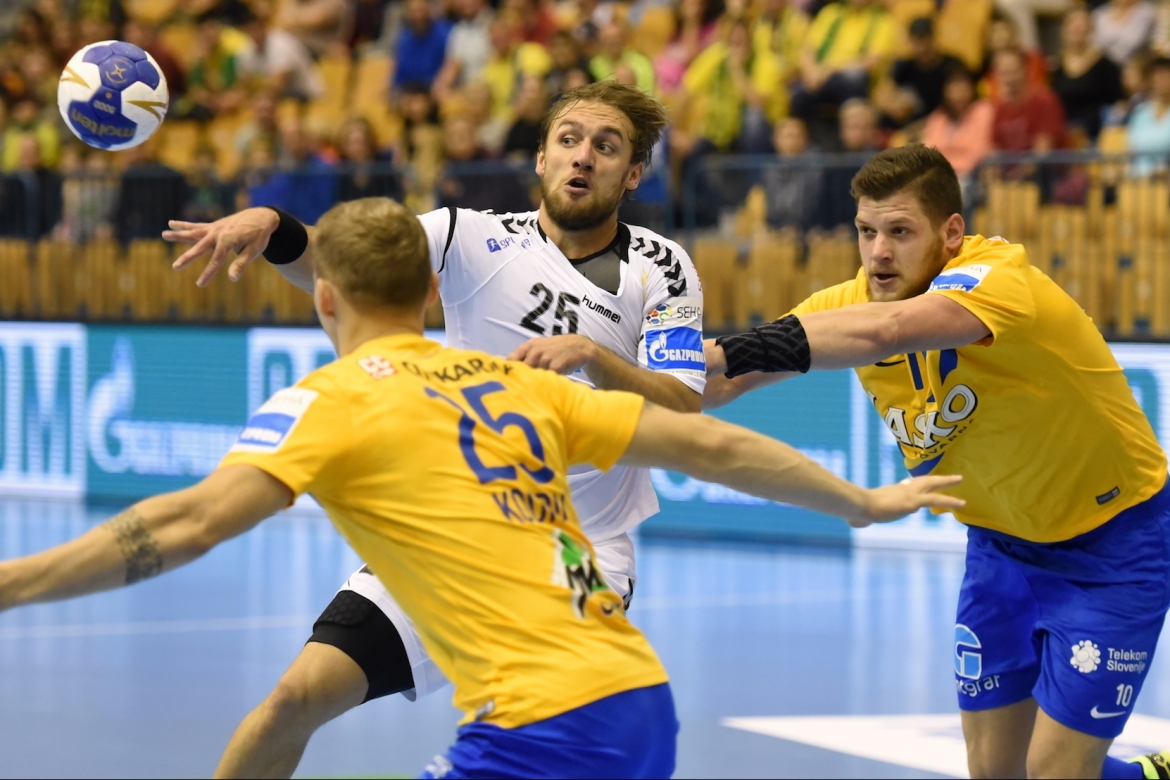 Although reigning champions Vardar already booked a place for themselves on SEHA Gazprom League Final Four tournament, Raul Gonzalez and his guys will surely look to keep up with both dominant performances and victories. Their incredible Champions League winning streak ended on Saturday in Barcelona but they still have an alive one in SEHA - Gazprom League and a chance to prolong it is as close as Tuesday (20.45 CET) when they will in Jane Sandaski sports hall welcome Celje PL in what will be SEHA - Gazprom League Round 14 derby of the round.
This will be the fourth encounter between the two sides in SEHA League. So far, Vardar have three wins including one in the first part of the season in Slovenia (29:31). Celje are however one of the teams which never give up and now they are hoping to stun favorites Macedonians. 'Red&Black' will most certainly finish the regular season on first position but the battle between PPD Zagreb, Meshkov Brest and Celje PL looks like it won't end until the final regular season whistle. Difference from second to fourth position is only three points and it is clear neither of three teams would prefer to end fourth because it then brings them a face-off against reigning champs in semi-final.
Raul Gonzalez won't be able to count on Ivan Cupic who is still dealing with knee problems and will remain sidelined for the match against Slovenian champs.
Match will be broadcasted on ehf TV, MRT (Macedonia), Sport TV (Slovenia) and Arena Sport channels.
Raul Gonzalez, Vardar coach:
Celje have a quite good roster, a mixture of youth and experience. Matches against Celje are never easy and I expect this to be a good one despite of the fact we've already enlarged the standings gap to 11 between ourselves and Celje. We need this game to get back into the right rhythm. Ivan Cupic will miss the match due to a knee injury.
Janja Vojvodic, Vardar player:
We know Celje have a great team, especially goalkeepers. They are along with us as well as Meshkov and PPD Zagreb main favorites for the title. We've experienced a lot of problems playing them away from home and I think we must learn from it and adjust certain things on Tuesday according to that game. Tough battle is ahead of us.
Stanko Anderluh, Celje PL assistant coach:
We did not have much time to prepare. Match is coming in a bit tough moment for us, right after the clash against PSG but our goal will surely be to deliver a strong, quality outing despite of everything. I don't think I have to say much about Vardar. They have a team full of players who are ready to take responsibility and decide matches so we'll have to be really careful. Defense will be crucial.
Matic Suholeznik, Celje PL player:
There are three hard matches in front of us. We are all happy to be able to play against a team like Vardar. This is why we train every day. We are aware of the hard task in front of us. Defense will have to be a lot better than it was against PSG. We mustn't allow Vardar to score 30 against us. If we manage to keep them under 30 and combine it with good attacking we can expect an interesting match.