Poteko: "In the first half our defense was not strong enough"
11.02.2018.

•

SEHA League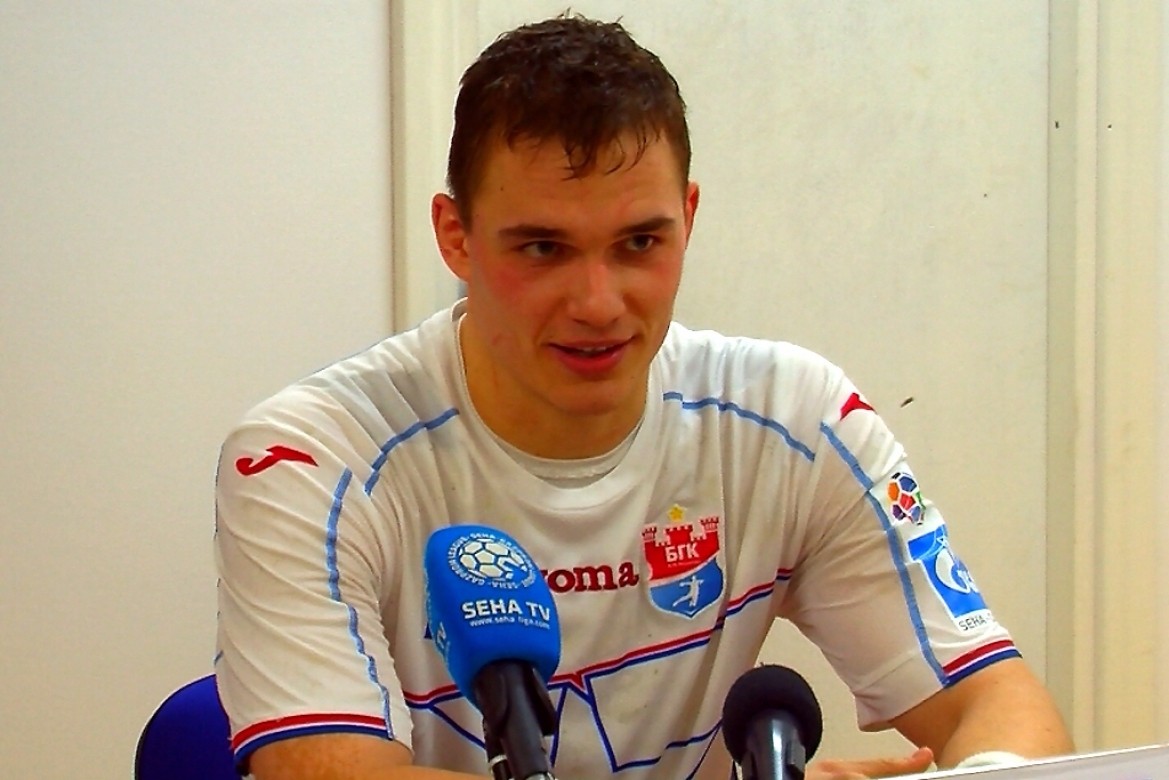 Dinamo - Meshkov Brest 26:33 (15:17)

(Pilipovic 6 / Shylovich 8, Prodanovic 5)
Sergey Bebeshko, Meshkov Brest coach:
We were aware of their playing style, we've already played them once this season. Win is all that matters in the end. Well-deserved three points for us in my opinion. We were forced to change defense from 5-1 to 6-0 but we made it in the end. Things got a bit heated but that's normal in handball.
Vid Poteko, Meshkov Brest player:
In the first half our defense was not strong enough but it got way better in the second and I believe we took a well-deserved win in the end.
Ivan Petkovic, Dinamo coach:
Good 35 minutes from our side but their 6-0 defense decided everything today. We've played without five players today. That's no excuse however but I'm sure we'd be able to deliver more quality minutes if we had a full roster available today. Guys reached my expectations, they fought well and I have nothing bad to say about their performance here today.
Milan Mirkovic, Dinamo player:
Meshkov proved to be a better team at the moment. I'd like to congratulate my guys as well because we fought hard today but obviously that was not enough. I hope we'll be better in the future.