Meshkov start Final 4 - Tour in Pancevo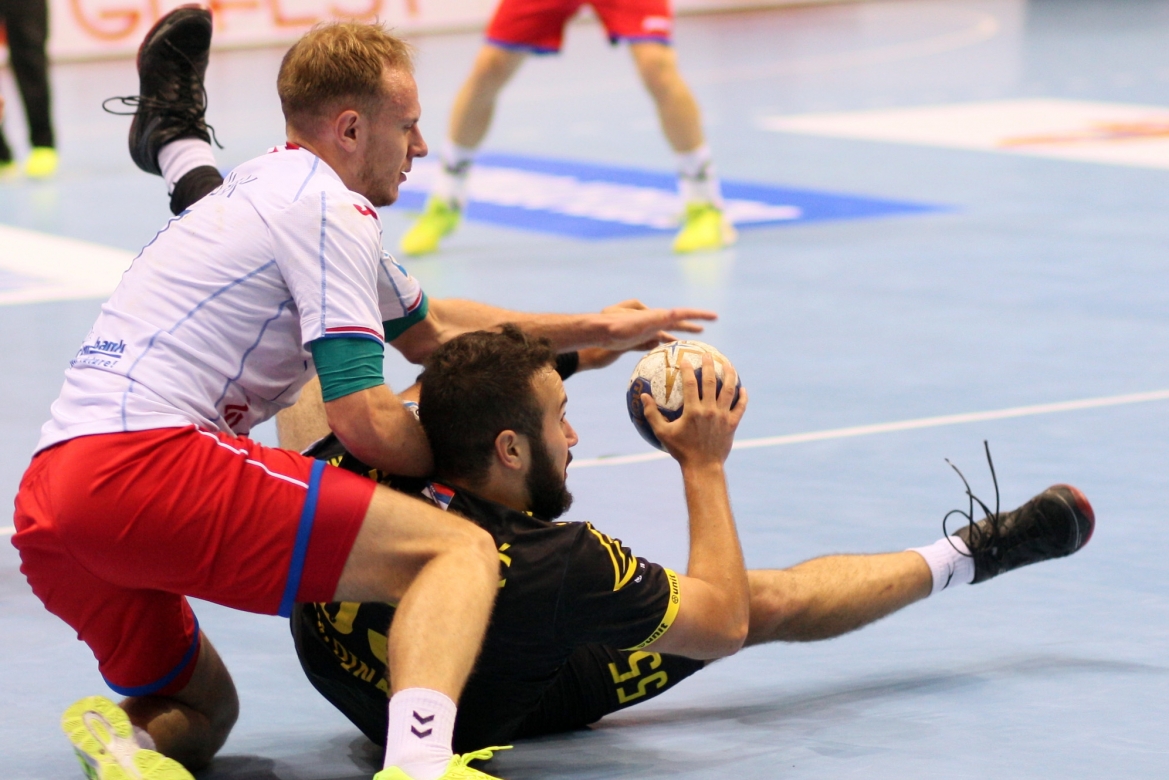 Meshkov Brest are travelling to Pancevo to meet Dinamo in what will be the first match of their two-game road trip as a part of which they will in only three days play two matches - in Pancevo and Nasice. Goals seem to be pretty clear for Bebeshko and company as they will play two teams from the bottom of League's regular season standings and in case they wish to at least keep fourth position and secure Final 4 appearance they need two victories. By that, Dinamo are dealing with quite severe injury problems at the moment with Bunjevcevic, Elezovic, Banduka and Stojanovic all being sidelined for the duel. Everything suggests for this to be a dominant Meshkov win except for their premier duel of the season when Belarusians reached a harder than expected 29:26 win against Serbian vice-champions at home.
Can Petkovic and his boys once again slow Meshkov down and make them struggle or will tough injury situation prove to be just too much for them at the moment?
Match is scheduled for Sunday (13.00 CET) and will be broadcasted on ehf TV and Arena Sport channels.
Ivan Petkovic, Dinamo coach:
Strong team is coming to Pancevo, team made out of national team players from Belarus, Russia, Serbia and Croatia. Last season they even managed to qualify for EHF Champions League's Last 16 phase which says quite enough of their quality. They are absolute favorites in this one. Atmosphere in our team appears to be quite good but we're dealing with a lot of injuries as we won't be able to count on neither Bunjevcevic, Elezovic, Banduka nor Stojanovic on Sunday. However, we have 16 players who will surely go out there and give their best in front of our fans and that's what matters at the moment. Main goal is to try to raise the form level ahead of tough matches against Tatran Presov and Vojvodina in Serbian Cup.
Petar Zujovic, Dinamo player:
I'd like to use this opportunity to welcome all the newly-acquired players. Injury situation is quite difficult at the moment but we have some SEHA experience so in my opinion we'll have to remain focused and minimize defensive mistakes in case we want to achieve a good result. I'd like to invite our fans to come and support us.
Sergey Bebeshko, Meshkov Brest coach:
It's time for a SEHA road trip after a tense week in Brest. Important matches and that's why we're travelling in full strength with 20 players. The goal is to try and rotate them as much as possible in order to reach two victories but also to keep them fresh for upcoming challenges. First opponents are Dinamo Pancevo. They are currently ranked ninth in the standings but they've already proved to be a quality team, especially when playing at home. We must approach the game seriously.
Aleh Astrashapkin, Meshkov Brest player:
Our schedule is intensive as this will be our fifth match in only two weeks. However, our goal is to book a SEHA F4 place again this season and we'll do everything to achieve that. We want to celebrate in Pancevo but we know they are able to play even above their realistic capabilities in front of their fans so we'll have to be careful.