EHF Euro 2018, Day 7: Norway edge out Serbia, Croatia beat Belarus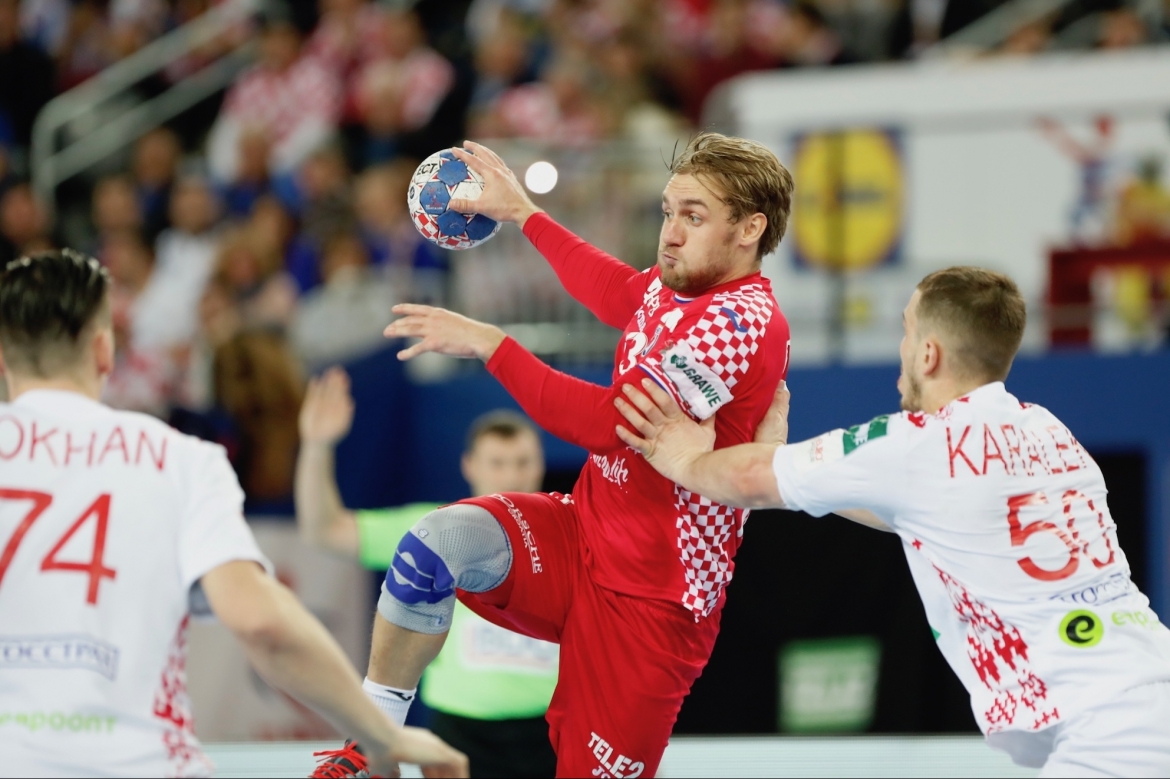 Serbia and Croatia kicked off the main round. Serbia faced Norway in the first match of Group I in Zagreb. The hosts played Belarus in the first out of three matches they will play in this round. All 5 SEHA countries are going to participate in this round, and some SEHA - Gazprom League players really stood out during the group stage. Luka Cindric was in Top 15 in scoring, whilst also being Top 5 in assists alongside his fellow Vardar teammate Igor Karacic. Meshkov Brest player Shylovich and Vardar's Joan Canellas also found their way into Top 20 in assists. Both Slovenian goalkeepers impressed so far combining for 35 saves, and their save percentage was well over 30. Kristian Pilipovic finished the tournament with 16 saves on 28% success rate, quite well considering Austria lost all three matches.
Group I (Zagreb): Serbia - Norway 27:32 (17:17)After an incredibly high scoring first 10 minutes, both teams began slowing down a bit. Norway started separating themselves from their opponents early in the second half, and the lead grew as the time was passing. They picked it up on the defensive end, but they have not stopped scoring goals. Perhaps the key to this match was the fact that Serbia had a lot more turnovers, and Norway was just a bit more efficient in total. Bjornsen and Sagosen led the Norwegians to an important win in the first match of this round, as they both scored 8 goals. Sesum and Beljanski scored 5 each for Serbia who had slim chances of going to the semi-finals right from the beginning.
Group I (Zagreb): Croatia - Belarus 25:23 (15:12)A match that was quite opposite to then earlier in the day. Fewer possesions, slower pace which resulted in less goals scored. Croatia had the lead for the entire match, but Belarus managed to level the score at 23 with 2 minutes to go. The home team really should have secured a win earlier, and that is something that could prove troublesome later in this stage. Luka Cindric scored his 4th goal with just over a minute to go to put Croatia up by 1 again. Stepancic and Mamic both scored 5 goals for the hosts. On the other side, Yurynok was 6/6 with Pukhouski and Kulesh adding 5 each. An important win for Croatia, who still have Norway and France to play with.