EHF EURO 2018, Day 5: Serbia go through by beating Iceland, Sweden upset Croatia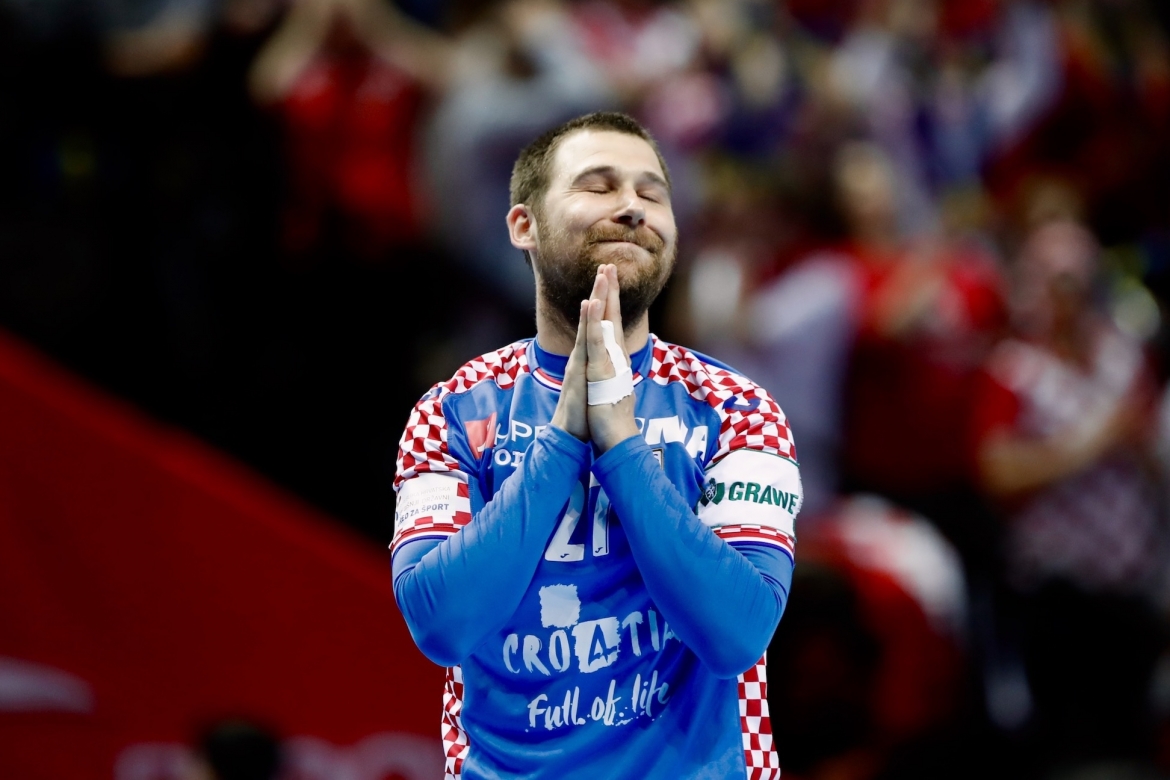 Teams were in action in Split and Porec and 2 matches in Spaladium Arena brought two surprises. Belarus could not do much against France and finish the group stage with a single win.
Group B (Porec): France - Belarus 32:25 (14:11)It was a typical performance for France and their experience players. Dika Mem was the star of the action in this one, scoring 9 goals. After resting against Austria, Nikola Karabatic played an important role scoring 6 goals. Belarus were pretty much overpowered throughout the entire match. It did not help that Vincent Gerard had the best game of the tournament so far, saving 15 shots. Meshkov Brest players Shylovich and Yurynok scored 4 goals each, whereas Ivan Matskevich was solid in goal with 4 saves on 15 shots. France have won all three matches in the group, proving the favorite status, whereas Belarus only managed to beat Austria.
Group A (Split): Serbia - Iceland 29:26 (12:12)Two incredible results for Serbia in one day. They needed to beat Iceland and then hope for Sweden to upset Croatia. Exactly that happened today in Split, despite looking unlikely earlier in the day. Serbia looked better in each game and it resulted in great performance and two points versus Iceland. Zarko Sesum scored 5 goals and so did Bogdan Radivojevic. Despite a brilliant start, Iceland's run in the competition is over, and Serbia go to the next round.
Group A (Split): Croatia - Sweden 31:35 (12:17)The first few minutes looked similar to the match against Iceland, but when Sweden went to a terrific goal scoring in the first half, there was no stopping them. Swedish players found a solution most of the time, and it looked like they are scoring at ease. 35 goals allowed in total is not a number Lino Cervar can be happy about, especially since defense was functioning so well in previuos matches. Both Stevanovic and Pesic could not do much against the talented Swedish back line. Gottfridsson, Jeppsson, Nielsen and Lagergren had 20 goals between themselves and there was no stopping them. Ivan Cupic had 7 for Croatia and Marko Kopljar added 5. Zlatko Horvat and Igor Karacic chipped in with 4. Croatia and Sweden now both carry 2 points to the next round.
Kristian Pilipovic and Austria finish the competition without a win, after they were defeated by Norway by 11. Pilipovic had 6 saves in this match, and the tournament will definitely serve as great experience for the young goalkeeper.