7 METERS - Nenad Maksic
17.09.2013.

•

SEHA GAZPROM LEAGUE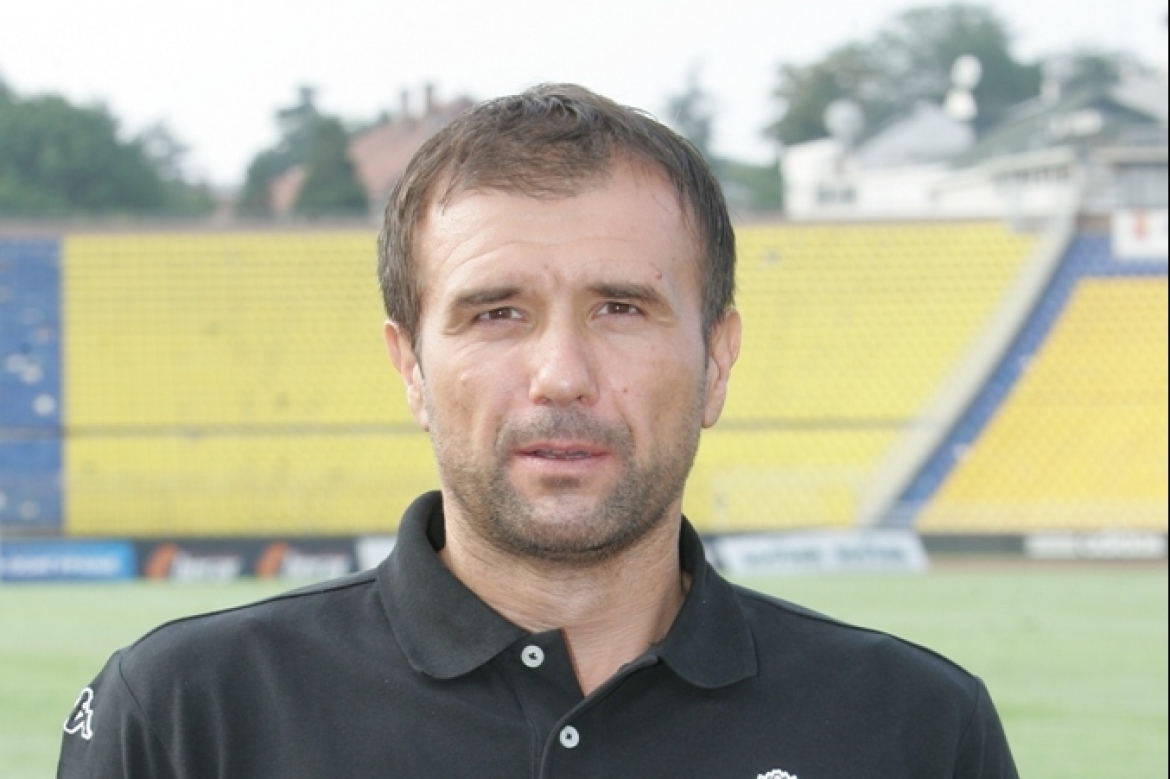 In the first Partizan's match in SEHA GSS league Serbian handball said goodbye to a great player, not only by size (188 cm and 83 kg), but by the achievements in his long career. Nenad Maksic was proudly wearing the jersey of his country which so often changed its name, he is the top scorer of the Slovenian league of all time and he also played for and was the captain of the Serbian best clubs Partizan and Crvena zvezda.
1M. You have been working hard for the new season and it turns out that you played only two matches followed by an injury which caused the end of your career.
- I had a very serious injury last season. I cannot say I expected my career to end like this but apparently it was inevitable. I trained very hard to strenghten my shoulder, but fatigue took its toll. I got an injury without any contact but if nothing else I can say that I scored at the end. (laugh)
2M. I believe it's hard for you not to play in the SEHA League.
- Yes, this is really hard for me, SEHA was a new motive in my career. After two EHF Champion Leagues with Partizan this was a new challenge for me.
3M. What can we expect from Partizan's young team this season?
- I thought I could help them this season as well, but young team has a chance to progress in a high quality league even without me and to play in matches without a big pressure. They will get stronger this way and enter the Serbian league more experienced and fight for at least one throphy this season.
4M. How would you evaluate the league quality?
- This is like a group in the Champions League. There are regular participants Zagreb and Macedonian clubs Metalurg or Vardar, then qualifiers Tatran, Meshkov and Vojvodina so the players have a great chance to improve and that's a win-win. Players, fans, clubs, sponsors… There are no cons.
5M. What do you think was the biggest success in your career?
- At the international level it would be two bronze medals '99 and '01 at World Championships and eight years playing for the National team (127 apperances). On the club level there is a flattering title of the best shooter of all time of the Slovenian league. Here I also place the titles that I won with the best Serbian clubs Partizan and Crvena zvezda. It's interesting that I was the captain of the both clubs.
6M. Your 15-year-old son is also a handball player.
Aleksa has all conditions for career advancement. We have a good handball school in Smederevo and he is already playing for the junior National team. He shoots with both left and right hand but he decided for the right hand to be dominant and I think he is right. Anyway he has all my support.
7M. Where do you see yourself in the near future?
I have been the sports official for six years and a member of the city council of Smederevo, so I am in charge of sports in my town. That chapter is coming to its end. I have an agreement with Partizan to start working as an assistant to Aleksandar Brkovic and I will be in charge of individual work with backs. I had someone to learn from, I know a lot and I will try to pass that knowledge to youngsters.