EHF EURO 2018, Day 2: Macedonia and Slovenia faced off in an amazing match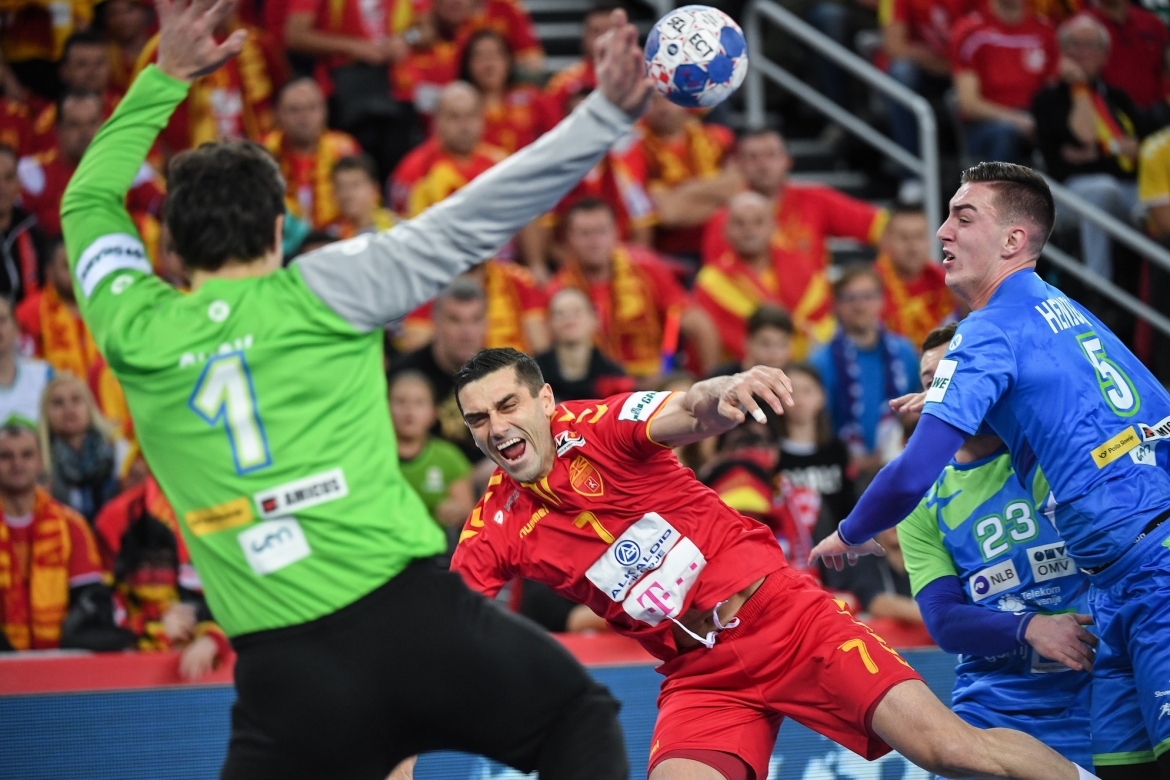 The second day of the Euro brought us more spectacular action in Zagreb and Varazdin. Two other SEHA countries faced off in an amazing match in Arena Zagreb.
Group C (Zagreb): Macedonia - Slovenia 25:24 (11:11)Slovenia started the match in a brilliant way, holding the lead up until the last few seconds of the first half. Their defence was incredibly aggressive throughout the whole match which resulted in 22 penalty minutes. It was a really intense match, with a lot of quality plays and breath-taking saves from both sides' goalkeepers. PPD Zagreb's Matevz Skok had 14 saves, but Mitrevski and Ristovski came out on top combining for 13. Celje PL player Ziga Mlakar scored 4 for Slovenia, and Macedonians were led by Kiril Lazarov and Dejan Manaskov who combined for 15 goals.
In the other match in this group, Montenegro was defeated by Germany - 32:19. Lipovina and Bozovic had 11 in total, whereas Metalurg's Andjelic scored 2. Uwe Gensheimer led the current champions with 9 goals.
In Group D in Varazdin, Spain easily defeated Czech Republic - 32:15. Entrerrios, Rivera and Sole each scored 5, Vardar's Canellas added 3 and Daniel Dujshebaev had 1. Czechs had a really poor game and no one managed to get it going; Kasal, Horak, Cip and Hrstka scored 1 each.
The second match in that group ended in favour of Denmark. They won against Hungary- 32:25. Lauge Schimdt and Hansen led the winner with 7 and 6 goals scored. Mate Lekai stood out for the Hungarians with 5 goals.
That's how the fourth day looked like. Stay tuned for more action!