EHF EURO 2018: Squads announcement, plenty of SEHA players in action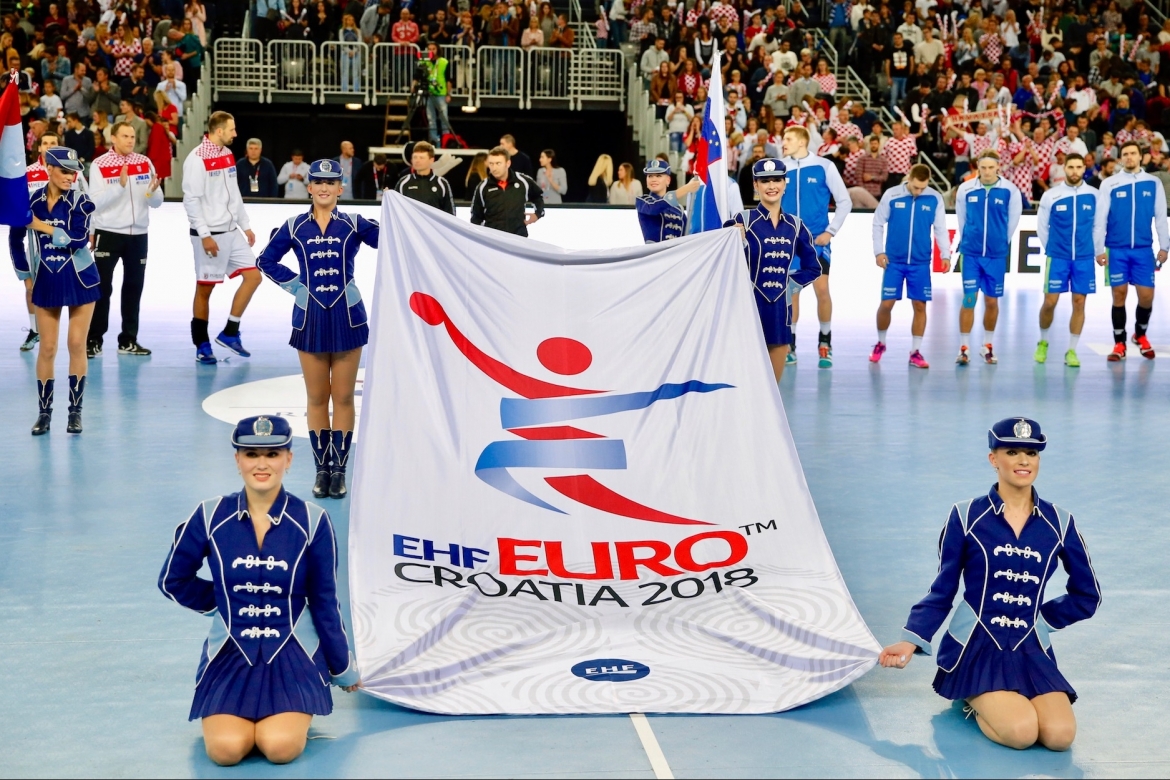 Although head coaches announced the final squads that will start the tournament, every team has an option to substitute players that are not on the final list. They have an option to change 2 players after the first game, 2 in the second round and 2 in the final phase of the tournament.
Head coach of the Croatian national team announced the 16 -man squad this morning. The list features many players that play in the SEHA - Gazprom League or have played in the past. Current SEHA players are: Igor Vori, Zlatko Horvat (both PPD Zagreb), Ivan Cupic, Igor Karacic and Luka Cindric (all three from Vardar). The hosts are looking very strong and will be led by the best European player in 2017 Luka Cindric, but also by the likes of Domagoj Duvnjak, Manuel Strlek and Mirko Alilovic.
Their first opponents are Serbia. Jovica Cvetkovic decided to go with a very young roster. Even though he postponed his surgery, Rastko Stojkovic is not on Serbia's final list and will need more time to recover. Their 16 man squad features 4 SEHA players: Dobrivoje Markovic from PPD Zagreb, Petar Djordjic from Meshkov Brest, Milan Jovanovic from Vojvodina and Mijajlo Marsenic from Vardar. It will be a difficult task for Serbia, as a lot of players have not participated at a major competition.
Belarus' head coach Yuri Shevstov announced a 17-man roster for the European Championship last week. The list features 4 players from Meshkov Brest: Matskevich, Yurinok, Rutenka and Shylovich. Belarus will face Austria, France and Norway in the group stage.
Veselin Vujovic's 16 player squad features 7 players from the SEHA - Gazprom League. Bronze-medal winners from the previous World Championship will look to win another accolade. Lesjak and Skok are Slovenia's goalkeepers, coming from Celje PL and PPD Zagreb. Barisic-Jaman plays for Nexe, and Grebenc and Verdinek are Gorenje's players. Celje PL also have Mlakar, Mackovsek and Suholeznik going to the EURO. It's important to say that Niko Medved suffered an injury, so Verdinek took his spot in the final minute!
Raul Gonzalez, the man in charge of Vardar and the Macedonian national team has picked 19 players who will travel to Zagreb. The list includes the likes of Dejan Manaskov and Kiril Lazarov, but also consists of players who play in the SEHA - Gazprom League. Velkovski, Kuzmanovski and Peshevski are representing Metalurg at the EHF Euro, and Stoilov and Popovski are coming from Vardar. Macedonia may well be the team that will surprise a lot of people at this tournament.
Even though Montenegro are coming without their best player Vuko Borozan, Dragan Djukic's men will be eager to prove their quality at the tournament. Rade Mijatovic from Meshkov, Zarko Pejovic from Gorenje Velenje and Bozo Andjelic from Metalurg are the only SEHA - Gazprom League players that will represent Montenegro at the EURO.
Even before the New Year, Czech Republic announced an 18 player squad which features 4 SEHA players. Michal Kasal, Tomas Cip and Jakub Hrstka are Tatran Presov's players traveling to Croatia and Pavel Horak is another Meshkov played who will step on the court at the EHF EURO in the coming days.
Jordi Ribera picked 17 players who are going to play for Spain. Joan Canellas (Vardar) and Daniel Dujshebaev (Celje PL) are the 2 SEHA players we are going to keep a close eye on, as Spain is a medal contender once again.
Young goalkeeper from Nexe - Kristian Pilipovic is on the Austrian national team's roster. Austrians have qualified for the EURO for the third time in history. They will have a tough time facing Belarus, France and Norway.
The action starts today, do not miss it!