Bebeshko: "It won't be easy but we want three points!"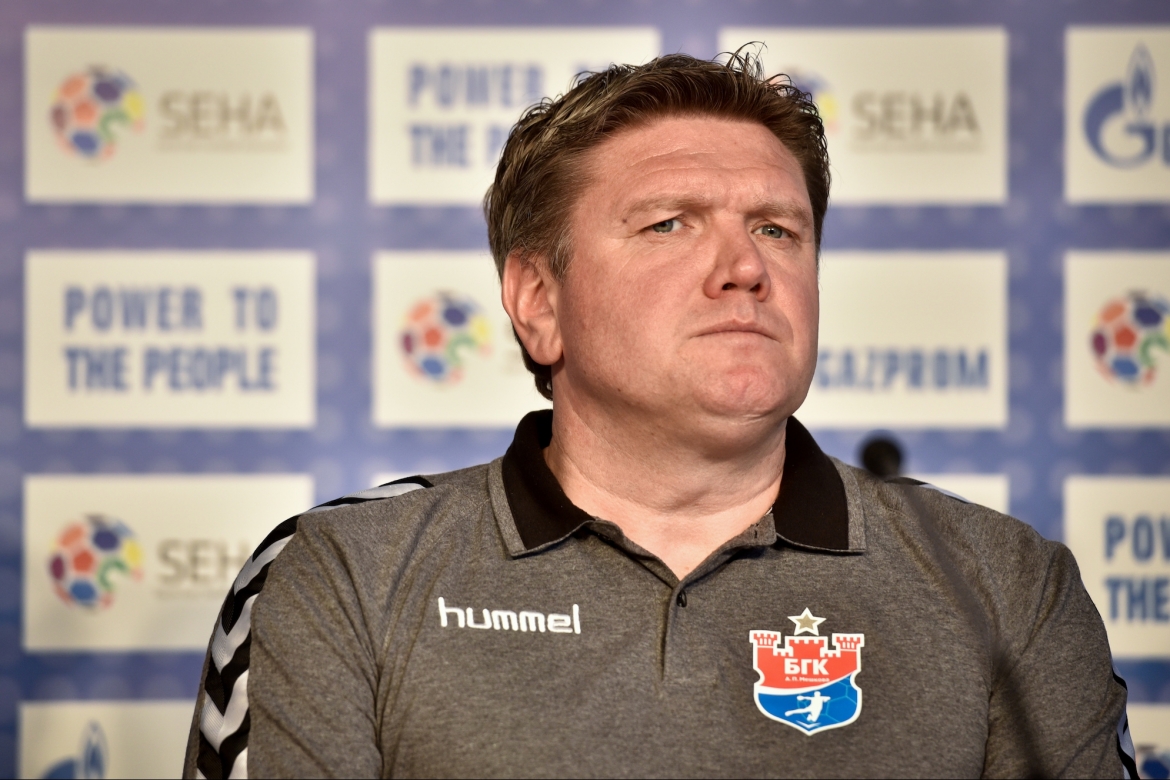 Gorenje Velenje and Meshkov Brest will on Wednesday (18.00 CET) in Velenje close the first part of SEHA - Gazprom League season. This will also be the last match for both sides in 2017 with Christmas but also EURO preparations being right around the corner. It is pretty clear Meshkov will have the favorite role in this one - Bebeshko and his guys are doing quite well so far as they are currently fourth and would with a win in Slovenia narrow the gap between themselves and PPD Zagreb to only a single point (and only two behind Celje PL) which would certainly make the F4 battle way more interesting in 2018-part of the season.
Gorenje have on the other side slowed down quite a bit after a furious start of the season as they are now seven points behind fourth-placed Meshkov with their Final Four hopes slowly fading away. However, it is not over yet for the team of Velenje and a win over favored rivals in the final match of the year in front of their fans would surely boost them with self-confidence which they would surely use in 2018.
Zeljko Babic, Gorenje Velenje coach:
Meshkov Brest is a very good team that plays in EHF Champions League. They have a very good coach and multiple international players from Belarus, Russia and Croatia. It will be a tough match for us.
Rok Zaponsek, Gorenje Velenje goalkeeper:
That will be our last game in the SEHA Gazprom League in 2017. Meshkov is a team which is playing in Champions League's elite group and we'll of course do our best to deliver best possible outing.
Sergey Bebeshko, Meshkov Brest coach:
Gorenje are always confident at home. They've already displayed some decent performances in CL this season but in SEHA League they are not that good. However, we're expecting a tough one but we're traveling to Slovenia to grab three new points. We'll have some roster changes with Vukic replacing Yurinok and Prodanovic coming in instead of Rutenka. We also hope Igropulo will be able to play as well as Stojkovic who is experiencing certain knee problems. He will undergo therapy and we hope to have him fully recovered by the beginning of the second part of the season.
Ivan Pesic, Meshkov Brest goalkeeper:
This will be our last match in 2017 and it is clear we'd like to close the first part of the season in good mood. Our goal is still to qualify for F4 from the highest possible place of course. Three points are a 'must have' for us in this match.
Match will be broadcasted on Arena Sport channels, ehf TV and Sport TV (Slovenia).