Mlakar: "We did not play well in the first half"
16.12.2017.

•

SEHA League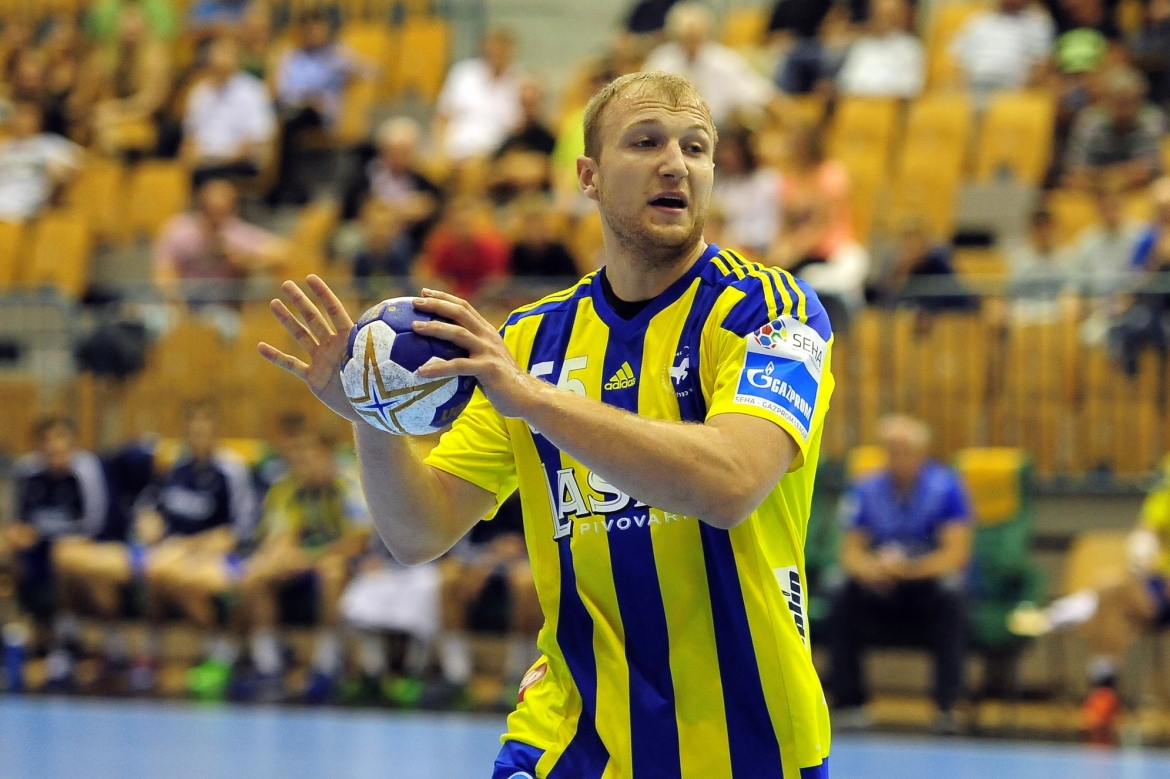 Celje PL - Tatran Presov 32:28 (13:13)

(Mlakar 11, Anic 5 / Hrstka 9, Cip 5, Urban 4)
Branko Tamse, Celje PL coach:
First I would like to thank Slavko and Tatran for their best wishes. I think that today we saw how tired all the players are. Especially in the first half, we saw what kind of mistakes we were making, wrong passes and similar. Although we rotated players and eventually found the team that was able to stop Tatran's attack. They were a tough opponent, capable of punishing our mistakes. But we stepped up in the second half, raised the gap, and also took advantage of more players in the roster. We scored some easy goals and achieved the decisive advantage. I have to congratulate Žiga Mlakar. After coming back from an injury, he worked hard and in some moments of the match alone kept the difference. I am happy that we won, gained points, everything else will be forgotten. At the end one big thanks to our Florijani and other fans that came today and helped us on the way to this victory. I wish them all the best in 2018.
Ziga Mlakar, Celje PL player:
Like all the others already said, we did not play well in the first half. We were tired after a long trip to Brest and needed some time to find the right rhythm. In the second half we improved, played better in defense, scored easy goals, took advantage of our bigger roster and deserved to win. I would like to congratulate opponent and my teammates for one good and fair match."
Slavko Goluza, Tatran Presov coach:
Firstly congratulations to Celje and their coach on a well-deserved victory. Secondly, I would like to thank for this exceptional welcome I have received from home fans today. It's been 20 years after I have played here with Zagreb and we all know what kind of matches they were. I was not the most popular player those days but like we can see, the fans can recognize the athletes. I am really touched and I am thanking them once again. Regarding the match, we were ready for Celje and have opened the match very well. At the end of the first half we made too many mistakes and Celje punished us and leveled the score. At the beginning of the second half the story was the same and the home team went up. We were not able to keep up with the pace since we had small roster today. I have to be realistic, we have played very well against this kind of team and I have to congratulate my players.
Janus Lapajne, Tatran Presov player:
Congratulations to Celje for the deserved victory. Although I think that they were beatable tonight but we made too many mistakes to make an upset. The end of the first half has been decisive and in the second half we were too tired to come back. We were fighting, put all the effort into the match and I have to congratulate my teammates for that."