Celje PL finish 2017 in second place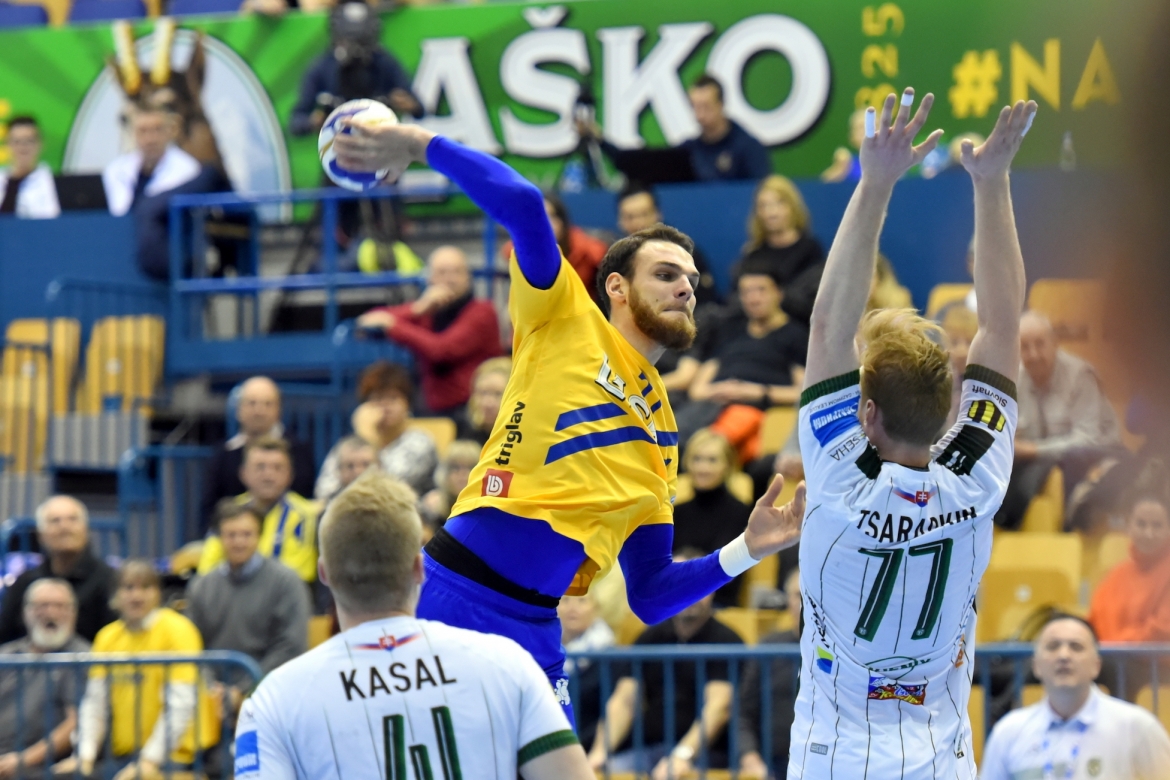 With a victory over Tatran Presov 32:28 (13:13), Celje Pivovarna Lasko ensured the position of the first follower behind the SEHA - Gazprom League leaders - RK Vardar at the end of 2017. The Slovenian champions celebrated their fourth win in a row against one of the contenders for the SEHA - Gazprom Final 4.
As Celje's coach Branko Tamse announced in the preview of the match, Slovakian team was eager to show their best game and fight until the end. That was mostly visible in the first half, when Tatran had +4 - 11:7 after 22 minutes, but the home team was led by a fantastic performance of the right back Ziga Mlakar, who was able to bring back the level of play from the first two months of the season.
Experienced lefthander netted 11 goals from 13 attempts to put his team in the lead going into the last 20 minutes of the clash, when Slavko Goluza's players held their last lead (16:17, 37th minute).
Comeback began with a 5:0 series which put the home team four goals ahead (21:17). Tatran came close-on 29:27 three minutes before the buzzer, but that was all from the team in which Jakub Hrstka had a 100% efficent effort scoring nine goals.