7m - Tamse: ''Successful year is behind us!''
15.12.2017.

•

SEHA League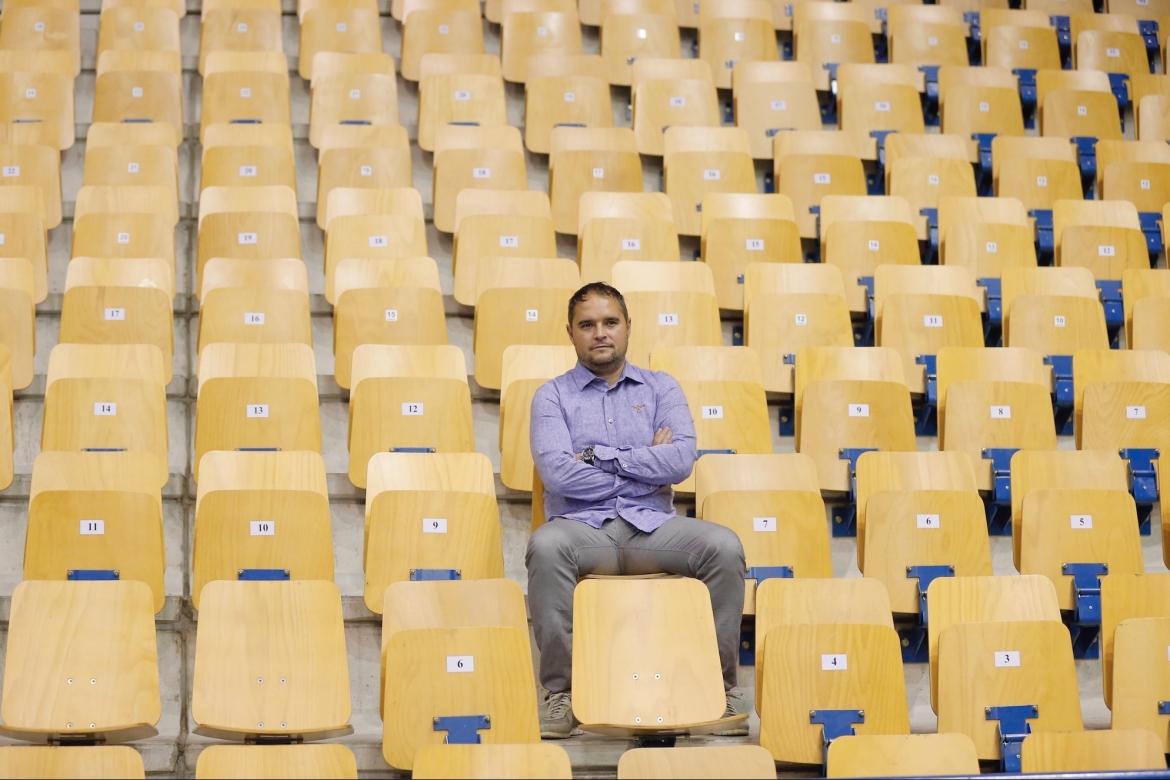 Year 2017 was just another in which both Celje PL and Branko Tamse proved to be a 'player-developing factory'. Slovenian champions were during the full course of the year playing on a high level and despite of many roster changes they managed to remain competitive in all competitions - SEHA - Gazprom League, EHF Champions League and their national Championship where they prolonged the dominance.
Away win in Brest brought you all the way to the second position on SEHA - Gazprom League's table giving Celje PL big chances to qualify for Final Four tournament for the first time in what is your second season.I believe match in Brest is the toughest match in SEHA - Gazprom League - journey is exhausting and by that it came in the worst possible time for us with our schedule being tougher than ever and we were dealing with some injuries. That's why we decided to leave some players at home and by that Urban Lesjak became a father so he was also given a bit more time to rest and be with his family. Meshkov Brest on the other hand had a tough national Championship against SKA Minsk waiting for them on Saturday so they decided to rest some players. However, even with that, it was far from easy to win there. Not many European teams managed to do it this season.
Celje PL are now way closer to booking a place on League's Final Four tournament…It was a very successful week for us, hat-trick week I'd say as we manage to beat Metalurg, our biggest domestic rivals Gorenje and Meshkov. We took nine points in three matches, but also showed good handball. If we take into considerations the amount of both matches but also injuries we experienced throughout the first part of the season, I believe I can be satisfied. However, I hope we can also keep on rising in the second part of the season.
Home win over Tatran Presov could widen the gap between four teams which have the biggest chances to qualify for F4 tournament and those who will have to settle with lower positions in the end…I am not interested in mathematics, I am only focused on Tatran Presov. Slovak champs are a good team which can come out on top against anyone in this League. We'll try to deliver our A-game and close 2017 in style. Good thing is we'll get to close the year in front of our fans but I believe Tatran will be highly motivated and it won't be easy to beat them.
What was 2017 like for Celje Pivovarna Lasko?I believe we managed to develop a lot of quality players and some of them like Janc and Zarabec even managed to sign with some of the biggest European teams. Apart of that we won everything we could have in Slovenia, missed EHF Champions League Last 16 by only one point, promoted some new young players and managed to consolidate club finances. We began the new season with the youngest roster in our history and they quickly managed to reach the level we were on in the last season. We have to be satisfied but there is still room for improvement and that will be our goal for 2018. Hopefully we'll be together and ready in February, prepared for the second part of the season. That's the beginning of everything. I wish everyone to be healthy in 2018 and I hope players will come back after the European championship ready to continue where we stopped.
One of the wishes for years to come is that Santa Claus brings a bigger budget to the club in order for you to be able to keep some players as you're now forced to change roster on a season basis…Yeah, we were forced to let players leave and join richer teams in order to financially stabilize the club. That period lasted for three and a half years but is over now. We know Lesjak and Mlakar will leave and that's why we already started searching for their replacements. I can already say 90% of our roster will remain intact after the end of this season. Of course, we won't stop them in case they receive offers you can't say no to but we have good conditions here and our schools is producing good players. Our wish is to keep the roster together for 3-4 years and see the result.
You recently signed Ivan Sliskovic who is recovering from mono. How is he doing?He's with us for more than a month now and he has a special program with our fitness coach. Hopefully he'll be ready to play handball in January and fight for a roster place in February. Both we and him wish for that to happen more than anything.
What was Celje's biggest win in 2017?A lot of them but I'd highlight the one in Sparkassen Arena where even our Champions League winning team wasn't able to win but we did it this season in a match in which we were dealing with so much injuries.