Tamse: "I can say we're pleased with this win"
13.12.2017.

•

SEHA League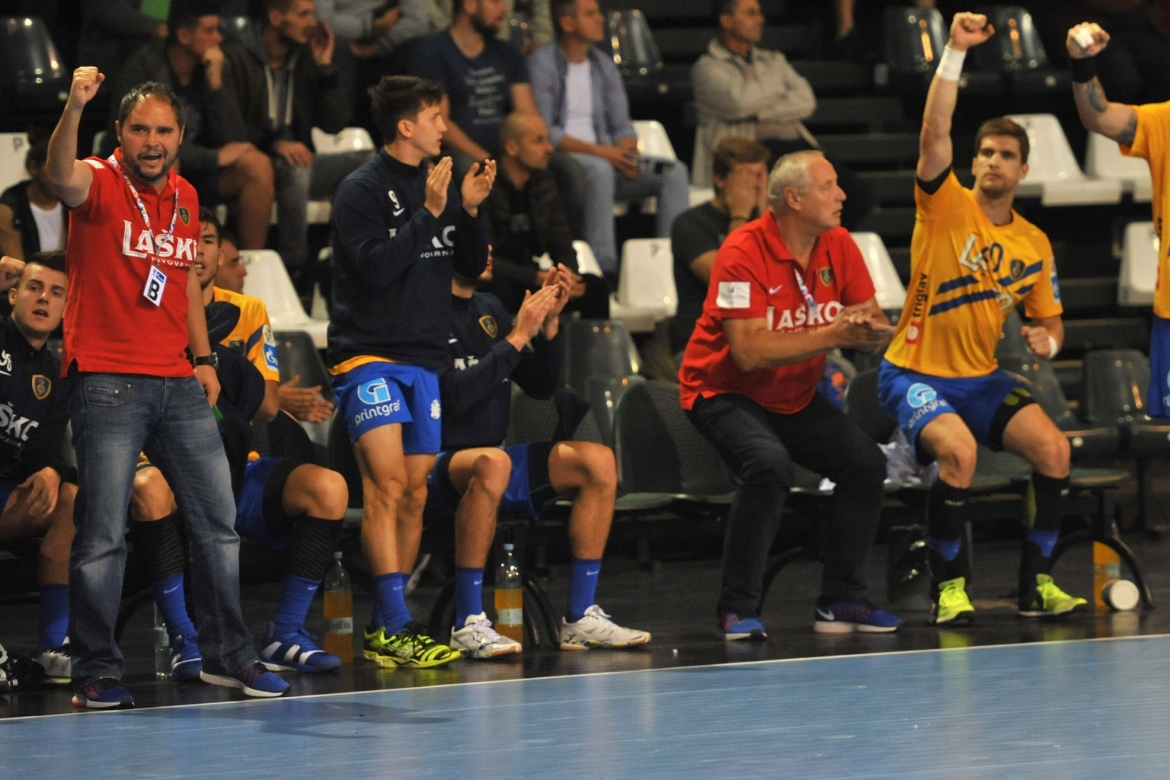 Meshkov Brest - Celje PL 30:34 (17:16)
(Yashchanka 9, Selvasiuk 8 / Mackovsek 9, Vujovic 4, Malus 4, Razgor 4; Panjtar 16)

Branko Tamse, Celje PL coach:
Meshkov performed well today even without some of their most important players. It is visible that the team is young but they have good chemistry. Game was on the other side quite tough and complicated for us after a long trip and our latest match against Gorenje so I can say we're pleased with this win.
Aljaz Pantjar, Celje PL player:
We knew match will be challenging because, even without some of their most important players today, it was clear they will be willing to fight hard until the last minute with their fans behind them. We leaned on our experience, our will to win here and we're pleased we managed to grab three points.
Andre Mochalov, Meshkov Brest coach:
Even without some players today we prepared seriously for Celje, analyzed opponents and did everything to deliver best possible outing. I guess we sticked with our tactics as much as we could today delivering a solid resistance. However, in the end we made some mistakes, missed a few shots and it decided the game - I see fatigue as the reason for that because we did not have a sub for some of them. I told my guys we did everything we could today.
Vitaly Charapenka, Meshkov Brest goalkeeper:
I am thankful because the team showed character. We did not make it until the end playing the whole match with about 8 or 9 players. We wanted to achieve a positive result, did everything to prepare for this match but obviously we faced a tough opponent which was able to close the match in a better way. Good thing is we believed in ourselves and kept trying.