Klec: "Both teams could have ended up taking full bags here"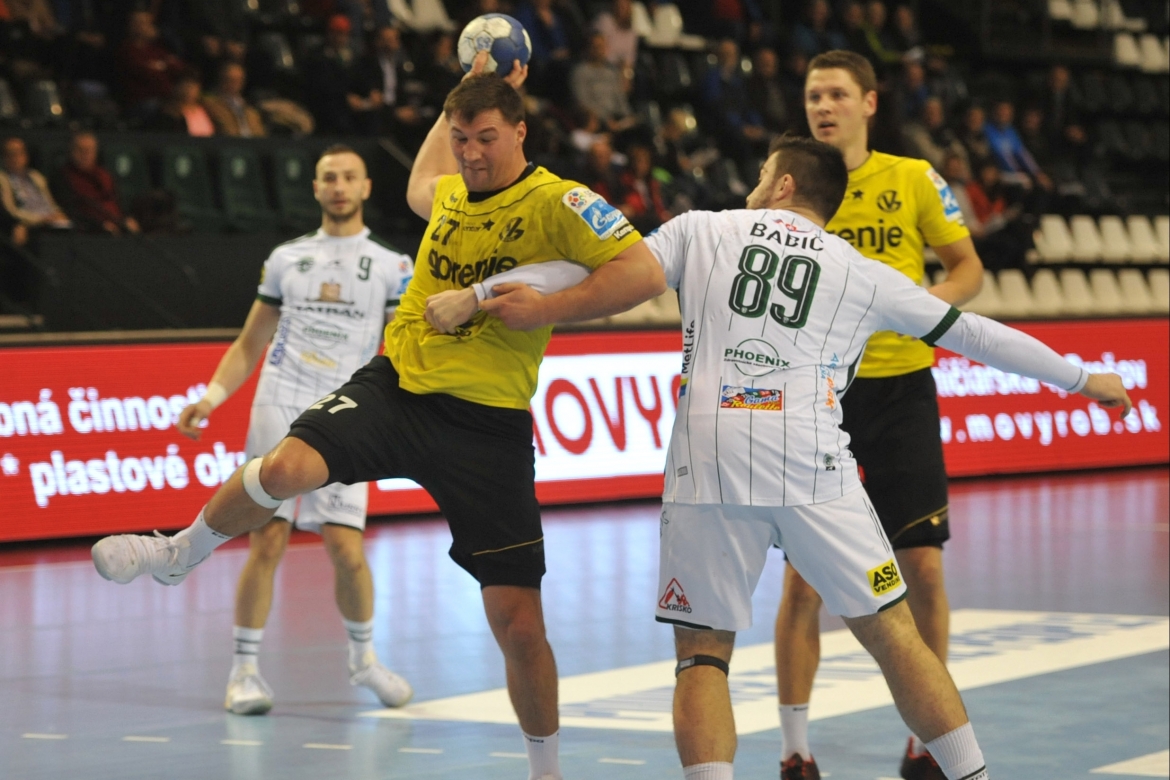 Tatran Presov - Gorenje Velenje 27:27 (14:11)

(Hrstka 10, Krok 5 / Klec 8, Medved 5, Verdinek 5)
Slavko Goluza, Tatran Presov coach:
I believe result reflects the full course of the game. We were 3-4 goals up in first 30 but after that fell 2-3 goals down after a series of mistakes. By that, we allowed them to penetrate into our 6-meter area too easily which is simply unacceptable. In the end we've even managed to take the lead but they levelled it. I am convinced fans enjoyed the game.
Janus Lapajne, Tatran player:
In the beginning we led by 3-4 goals but then made some mistakes allowing them to cut the gap and turn the result all the way around. However, we managed to catch them in the end and I believe the final result is realistic. We must focus on not making that much mistakes in the future.
Zeljko Babic, Gorenje Velenje coach:
Really tough game for us, especially as we came here without three important players who are dealing with injuries. I'm happy we showed character, fighting spirit. We've had a chance to win this one but missed some 7-meter shots in important parts of the game. However, after all, I can say I'm satisfied with the result.
Blaz Klec, Gorenje Velenje player:
We came here to win this and played a good match. Both teams could have ended up taking full bags here which means we can be satisfied with the way everything ended.