Gorenje take a point from Presov after an amazing finish to the match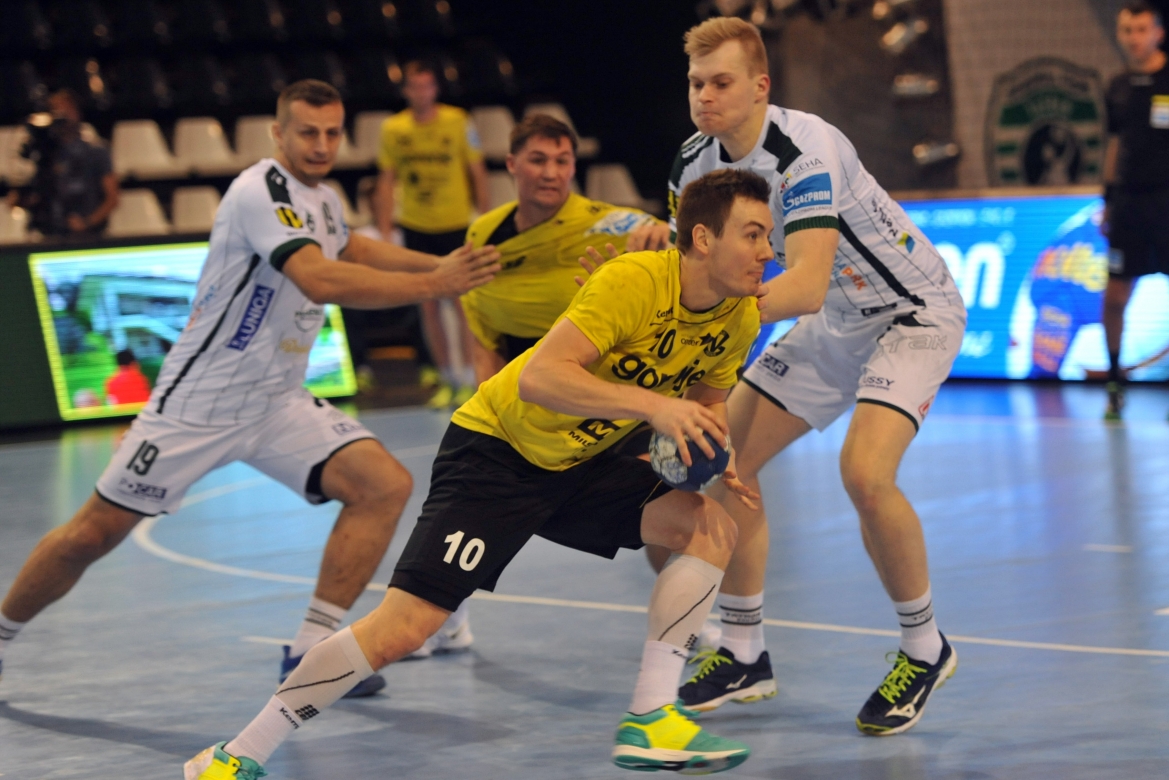 Tatran Presov did not manage to beat Gorenje Velenje at home in SEHA - Gazprom League Round 9 match. In the end 27:27 after an amazingly interesting finish in which we've seen four goals in final two minutes.
Hosts opened the match better enlarging the gap to three only 15 minutes into it. However, after that Zeljko Babic managed to wake his players up as they started playing better on both sides of the court slowly cutting Slovak team' lead and eventually leveling the match at 10:10. They even managed to crown the fact they were playing way better in final 10 minutes of the first enlarging the gap to three in a matter of few minutes right before the half-time whistle. Guests were playing better in the beginning of the second half too keeping the gap open.
However, on wings of great Igor Chupryna who finished the match with eight saves and Jakub Hrstka who was the only double-digit scorer today with 10 goals, Tatran started coming closer until they finally levelled it at 26:26 with less than two minutes left to play. They even managed to take 27:26 lead but Blaz Klec scored his eighth to secure a point for his team.
Teams will step on SEHA courts as soon as Sunday - Tatran will be Meshkov' guest in Brest and Gorenje will travel to Celje for SEHA League's Slovenian derby.