7m - Saracevic: "I see coach as a cook whose goal is to make the best dish"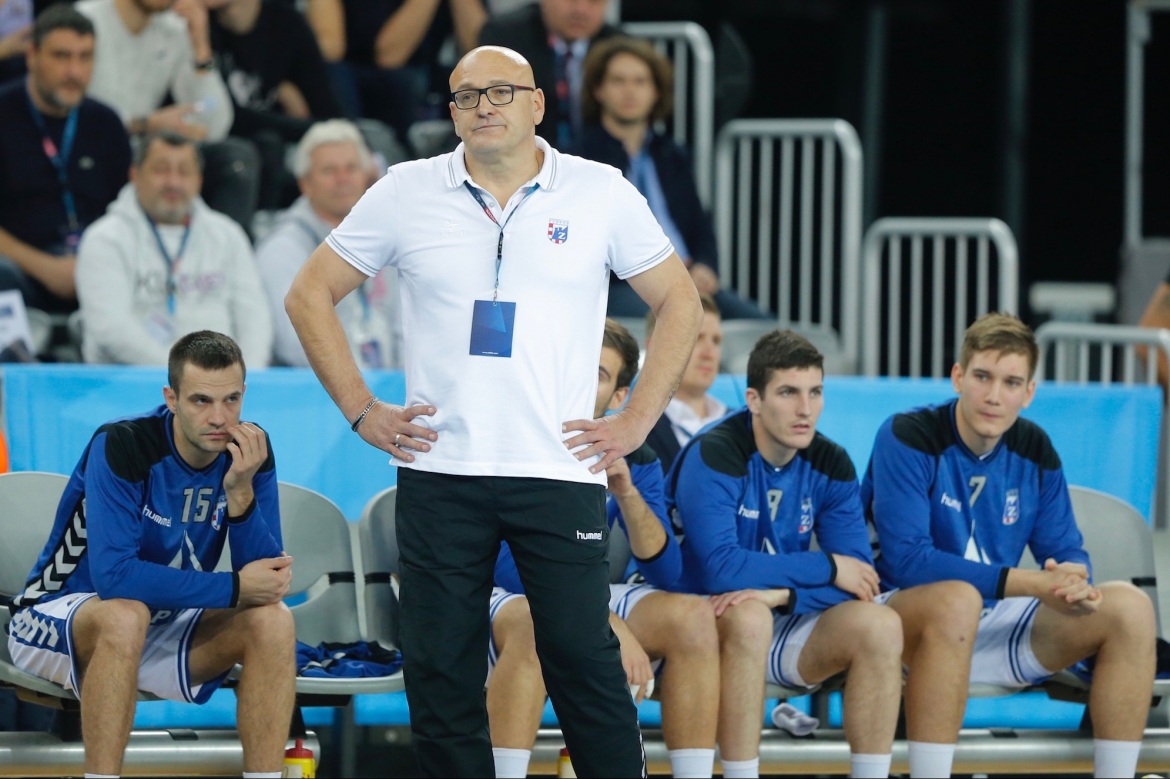 Zlatko Saracevic succeeded Kasim Kamenica on PPD Zagreb' bench beating Dinamo Pancevo in his first SEHA - Gazprom League match with an official head-coach role. The win marks his comeback to Zagreb after a year and a half long pause. Before that he used to assist coaches Boris Dvorsek and Veselin Vujovic but now he's earned himself a chance to lead the team on his own after spending past 18 months coaching Croatian League One club Dubrovnik. He finished his playing career 14 years ago immediately starting with coaching jobs.
His post-playing career reached its peak now as he became PPD Zagreb' head-coach and already is Lino Cervar' assistant in Croatian national team.Yeah, I maybe wasn't in the spotlight until now but there are some things you must do before reaching it. I see it all as a part of a learning process, wherever I was and I've spent time in Zamet, Nireghyhazi, Zadar, Celik, Zagreb, national team. Generation of 94' I used to coach back when they were just kids is now playing an important part in European handball in general with players like Mihic, Butorac, Grgic, Jotic, Vucko, Ivic, Sebetic… I really liked seeing them wear the national team jersey and I see all this as a new chance.
Coaching philosophy?I guess I have my own style, I don't like to copy anyone. Whenever you try to copy someone's work you rarely become better and my goal is to develop my own style. Handball is far different now than it was back when I was still a player so you can't train now the way we did back then and you certainly can't choose all the players on the roster. I see coach as a cook whose goal is to make the best dish out of what he finds in the fridge.
Top player - top coach?It is never a sure thing. Key is to forget everything about when you used to play the game if you want to work as a coach now. The moment I say 'back in my days' I'm dead as a coach. Comparing players today with those I played with or against is simply impossible because handball developed into a whole different sport nowadays. This is completely different.
What's your vision of Zagreb and handball in general?Vision is to adjust the game to our possibilities. I want us to be everything - fast when it is needed but also able to change into a lower gear sometimes because I'm aware we don't have the roster to play run-and-gun with. It is not realistic. First reaction turned out to be alright but we'll see what happens.
SEHA League - its advantages and disadvantages?I only see advantages because it brings us some really good matches that are ideal for younger players to develop and improve. It is a league players can grow in and, on the other side, its final tournaments are on Champions League levels as well as derbies during the full course of the season.
You've even managed to beat RN Löwen in Champions League?Important win for the team but I rather wouldn't spend much time talking about this win because we just started. There is a saying that a new broom always works great in the beginning but in case it doesn't keep up everything comes back to where it was earlier quickly. We've given our best, played good, Löwen was tired and did not play good and in the end we ended up using the opportunity we were given. However we must keep up, keep on improving. I don't think we must hope for others to lose in order to advance through to Last 16 because I believe we can win eight points in the group-stage remaining matches.