'Lions' rotation prove its value as Zagreb cruise past Dinamo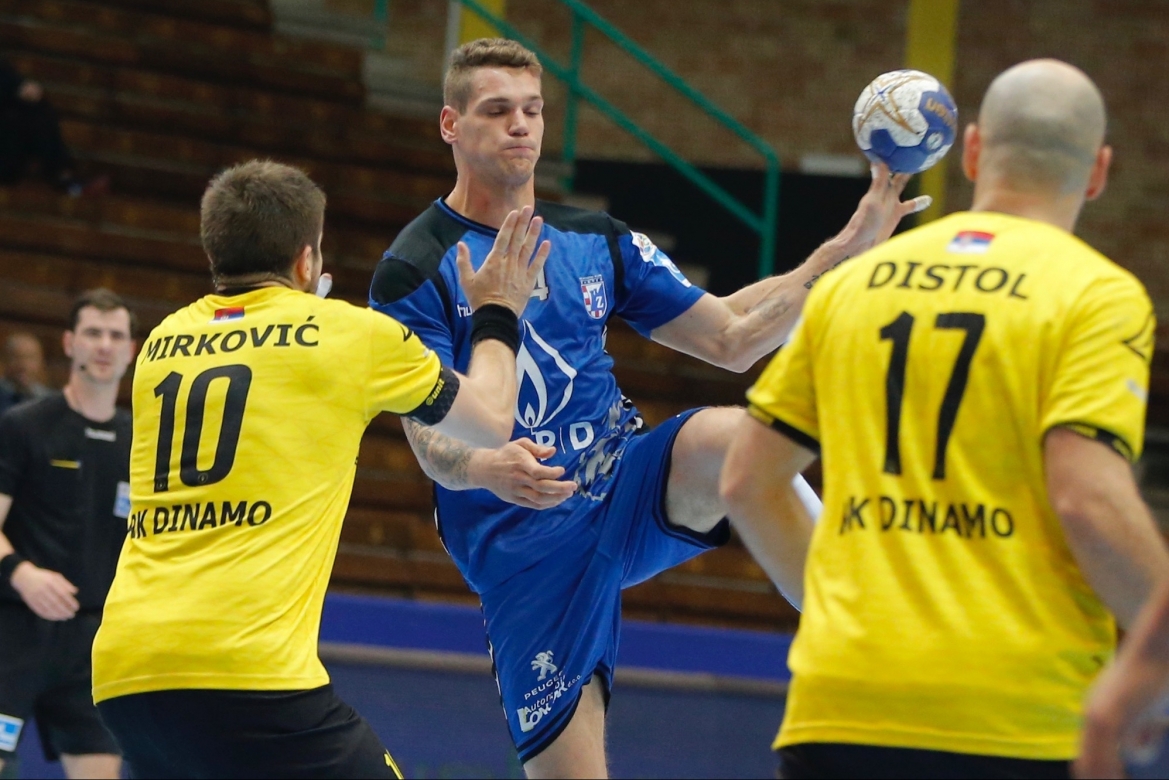 PPD Zagreb have in Sutinska vrela sports hall managed to reach another SEHA Gazprom League win proving an uptick in form with a dominant 40:29 win over Dinamo Pancevo. Coach Zlatko Saracevic decided to give some older players a bit more time to recuperate after a tough Champions League match 'Lions' played against Rhein Neckar Löwen only two days ago. That way Tonci Valcic, Igor Vori and Zlatko Horvat all ended up sidelined for the match with younger players who don't play as much usually like Josip Eres, Josip Bozic-Pavletic, Marko Racic, Tin Lucin and Arian Jovic being given more minutes to show what they can against Serbian vice-champs. Match did not start in the best possible way for hosts with Dinamo being able to keep the match narrow and competitive all the way until the half-time whistle when the scoreboard was saying only 18:17 for favored 'Lions'.
However, everything started working out way better in the second half - defense was more solid, Matevz Skok saved a few shots and the advantage was slowly growing. A little less than 15 minutes before the end of the match it was already +10 (33:23) and it is fair to say the deal was already sealed. Hosts managed to keep the gap wide open until the final whistle not allowing the team from Pancevo to come within 10 goals. In the end 40:29 with Leon Susnja and Josip Bozic-Pavletic leading scorers with 6 each. Josip Eres and Mario Vuglac added 5 both, Matevz Skok finished the match with 9 saves. Aleksandar Pilipovic scored 8 on the other side, Petar Zujovic added 5.
Teams are however aware there is not much time for either celebration or crying because the schedule is as rough as it gets in SEHA December - PPD Zagreb will in only 4 days play Meshkov in Brest and Dinamo will on the same day welcome the other Croatian representative in the regional competition- Nexe Nasice.