Metalurg spoil Tatran' F4 plans – Butorac scores 11, Jaganjac 9
28.11.2017.

•

SEHA League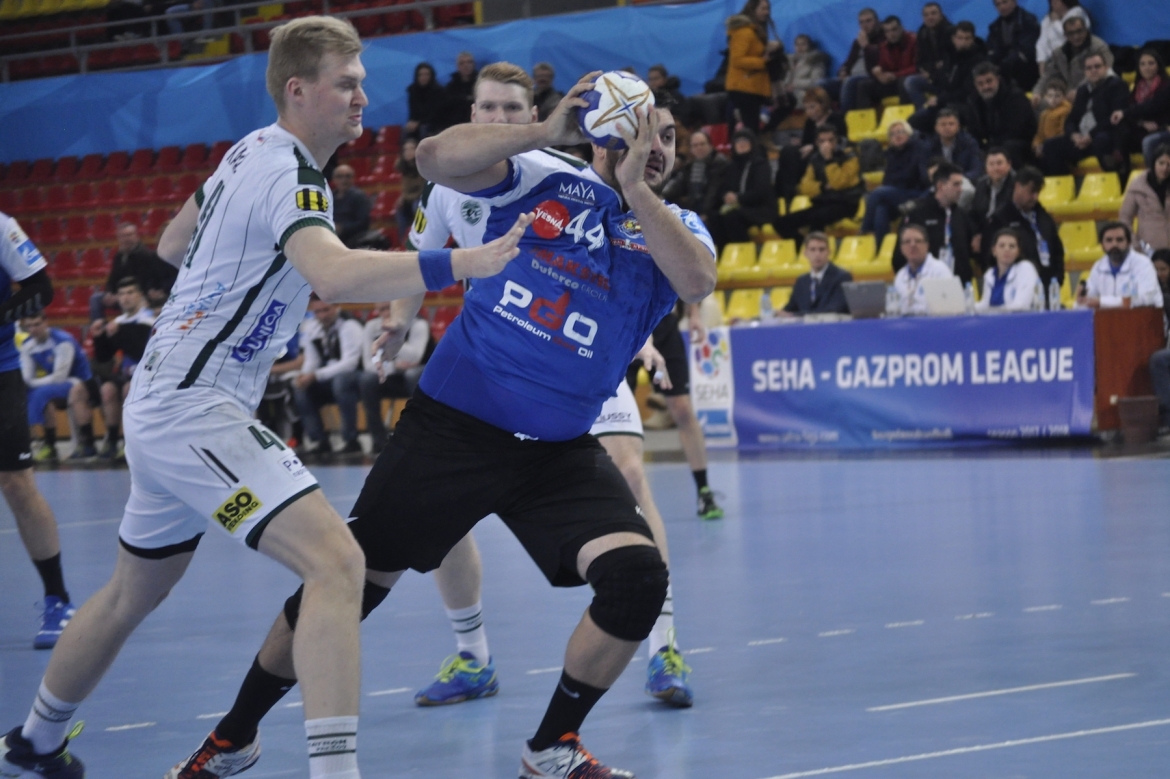 Road to F4 just got a bit rougher for Tatran Presov as they fell one-goal short against Metalurg. In the end 31:30 (18:13) win for Macedonian vice-champs which will certainly help them stabilize the situation in the club and on the other hand bring some unexpected headaches to coach Slavko Goluza on the way to a goal they set for themselves - SEHA - Gazprom Final 4 tournament.
Metalurg waited more than two and a half months for a triumph which will surely boost them with some confidence and motivation for matches to come. They were playing on an exceptional level for 47 minutes which brought them huge 28:17 lead. However, from that moment on, there was only one team present on the court and it was Tatran led by remarkable Bruno Butorac. In last a bit more than ten minutes guests were simply flying in attack and by that they were delivering one quality defense after another. With an amazing 12:3 series they managed to cut the lead all the way to 31:29. They even had a chance to spice things up completely but failed to hit the empty target with a bit less than a minute left to play which would cut the lead to only -1 and very likely secure them a chance to turn the whole thing upside down in their final attack. However, fortunately for home fans, that did not happen with Butorac cutting the lead to -1 when there was simply no chance for them to pursue at least a draw in this one.
Things to highlight are surely outings of both Bruno Butorac and Halil Jaganjac. Tatran' ace scored 11 goals leading Slovak team's turnaround series with 8 out of their final 11 goals in the match. Halil Jaganjac was on the other side the most important player for his team in this stunner scoring 9 with impressive roles on both sides of the court.