7m - Face to face: Halil Jaganjac vs Bruno Butorac
28.11.2017.

•

SEHA League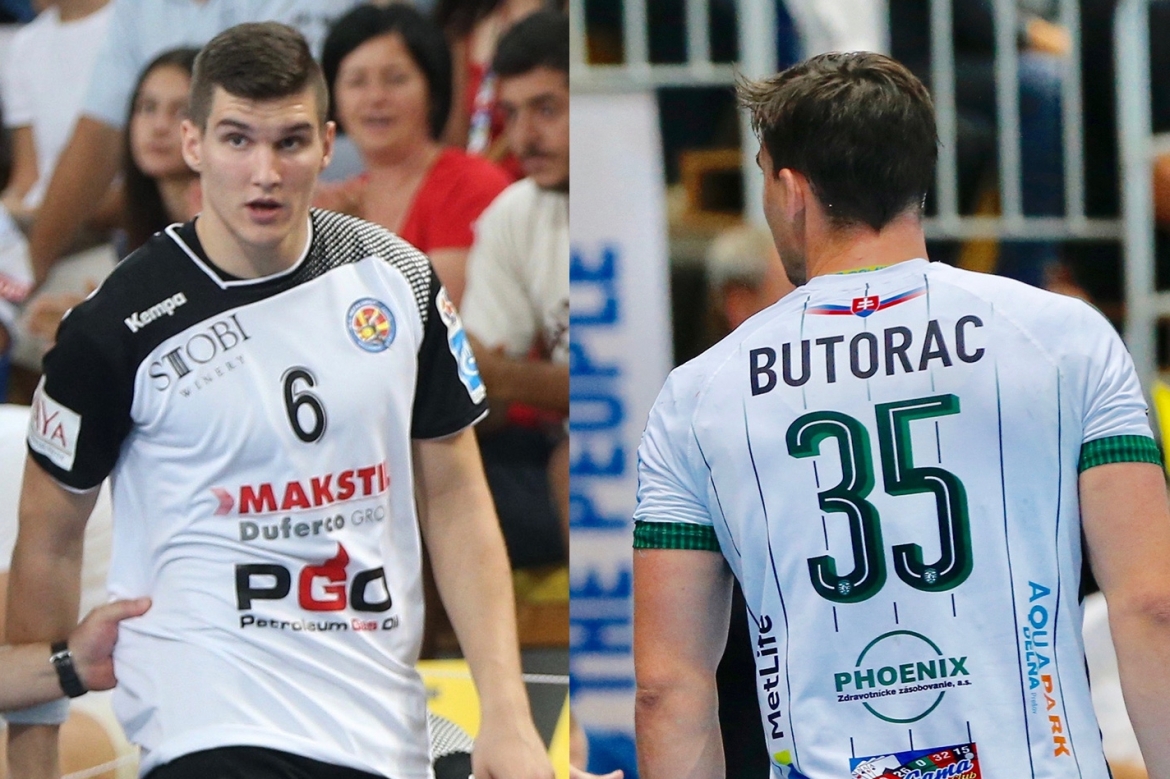 In this week's Derby of the Round Metalurg will host Tatran Presov. As we already know teams are entering the match in quite different atmospheres - Slovak champs are eager to keep up the good work and Metalurg are on the other side in desperate need of a positive result to end a real bad period they found themselves in. Match is scheduled for 20.45 CET in Boris Trajkovski sports hall.
All eyes will however most likely look in a bit different way than the scoreboard as the encounter brings us a matchup between two young Croats who also happen to be their team's best scorers so far this season - Halil Jaganjac on one side and Bruno Butorac on the other. The two have with both their outings in the first part of the season but also their current form earned a privilege of completely stealing the spotlight in this one.
Tatran Presov are probably the biggest surprise of the season so far as they are, already seven rounds into the season, placed second on League's table with some realistic chances of booking a place on League's F4 tournament which would be their fourth appearance on the weekend that always puts icing on the cake of the whole season. Signing a few new players during the off-season proved to be a good move for Tatran's board, just like it was a good idea to bring Slavko Goluza to the sidelines to lead the mix of both younger and experienced players.
It's an indication of how well we train and is just an additional motive for the future. We just need to continue with the way we're performing now adding some improvements and I believe we'll find a place on Final Four. Everyone in the club and around it wants it - says Butorac.
However, a team on the other side of the court will surely have something to say about all this on Tuesday. Metalurg are highly motivated to end the bad series but more importantly to start delivering solid performances avoiding as many ups and downs match in - match out. Loss against Motor in EHF Champions League is just a few days away now but there is no time to cry.
We've already received some main info on how to play against Tatran and the goal is to enter every match with a wish to give all you have at the moment. We are SEHA's youngest team this season and we need both time and experience. It is true we often have a lot of oscillations delivering both fantastic and poor performances occasionally but I see that as a result of what I already mentioned - a simple lack of experience. We're trying to stick with power-play actions for as much as possible and it takes a whole lot of focus to do that. It can be risky because as you can beat someone better than you playing that way, you can also lose from someone below your level. I see that as the main reason for our ups and downs - says Jaganjac.
Back players often carry best scorer titles but when we speak about Tatran we must know of their tradition and that is to position their deadliest weapons near the sidelines. We already know everything of Radoslav Antl but this season Bruno Butorac emerged as the best scorer with 49 goals in 7 games (7 gpg) mostly due to his excellent technique and 'killer' mentality when facing goalies eye to eye.
Metalurg are well-known for their defense but it would be wrong to give them our full focus. We must focus on our game, be aggressive from the first whistle and I believe that should be enough to secure the win in Skopje. I see Halil Jaganjac as their most dangerous player at the moment. He is young, has whole lot of pure potential and is not afraid to shoot. Of course, I'd like to highlight both of their wingers who we must also keep an eye on - concluded Butorac.
The fact that he's seen as one of team's main players does not put pressure on young Croat's back. At least not much of it. His story is quite odd because despite of the fact he is only 19 years old he already sensed what it feels like to be a part of a much bigger organization arriving from Paris Saint Germain during the summer. Soon enough, he managed to put himself in front displaying leadership on the court despite of his young age.
Scoring more makes other teams give you some additional focus so I'd say it might be a bit harder for me to deliver good performances on a daily basis. However, it gives me a whole lot of motivation to train and get better. I feel no pressure here, the team is young and we're enjoying every minute. That's club's main policy with progress being more important than the result itself. Considering Tatran, I see they managed to surprise many proving themselves as one of League's biggest surprises so far this season. They are really giving good outings since Slavko Goluza took over - added Jaganjac.
SEHA - Gazprom League was from its very beginnings serving as a chance for everyone to bring their youngsters on the court against some really good teams which surely does more than anything for their progress. So far this season, these two players are the brightest examples of that using a chance they were given in the best possible way.
The League is really good with a mixture of teams on different levels - from European champs to some, say, weaker teams. These are two extremes but I believe it is good for both sides. League itself and its participants are constantly progressing and I see it as a great chance to gain experience and improve. This is something you can't feel and learn in practice sessions no matter how hard you try - concluded Jaganjac.