EHFCL Round 7 preview: Meshkov face another German team, Zagreb and Vardar meet again
10.11.2017.

•

SEHA League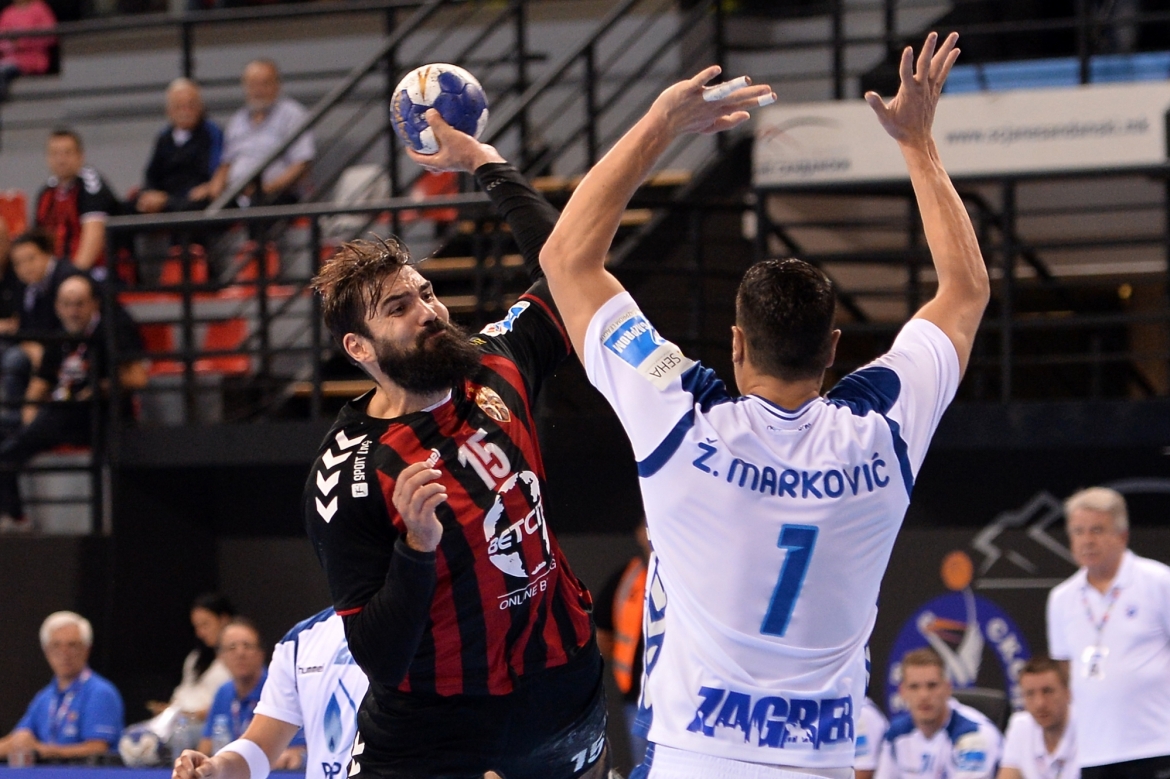 Round 7 of the Champions League has started with two matches in Norway and Romania. Elverum grabbed an important win against Kadetten, and Skjern easily defeated Dinamo Bucuresti. The weekend is reserved for other matches, as SEHA - Gazprom League feature on the headlines once again.
After losing to Kiel at home, Meshkov is going to have another chance to beat one of the Bundesliga giants in Champions League. Flensburg has been playing quite well this season, and currently hold the 3rd position in Group B with 8 points. They beat Celje PL in Round 6, and will look to continue their good form. On the other hand, Meshkov played a close match against Kiel, but lost by one goal. They have 5 points and are 4th in the standings. They played twice in Champions League in 2017, and Flensburg was better both times, winning two close matches by 1 and 2 goals. The German team are probably the favorites, but Meshkov has surprised a lot of people with how well they played. Definitely a match worth watching.
Gorenje snapped their 2-game losing streak with a win over Elverum last week. It was an important victory, as the Slovenian vice-champions are still very much in the hunt for the next round. The Velenje team will travel to Spain to face Ademar Leon in Round 7. It is a rematch from the first round when Gorenje won 23-22. The Spanish will definitely be searching for revenge and they desperately need a win. Ademar Leon currently has 3 wins and 3 losses which puts them behind Gorenje who achived 4 wins, so far. An important match is ahead of these two sides, with Ademar Leon being the slight favorites, due to home court advantage.
Arena Zagreb will be the central stage at 20:00, as PPD Zagreb host Vardar for the first time this season. They have played twice already, both times in Skopje, and Vardar won by 7 in each of the outings. The stories have been different for these two teams, as the European champions are undefeated in both Champions League and SEHA - Gazprom League. On the other side, Zagreb is yet to win a match, drawing two and losing four in this season's Champions League. The Croatian champions did achieve a very good win in the last match they played against Gorenje. But this time the task could not get any harder for them, as Vardar have been absolutely unstoppable this season. Zagreb have a good record against Vardar at home, did the time come for Vardar to finally lose?
Sunday's action is commenced with Celje's match against Kiel. It will be a special match for Igor Anic, as he returns to play his former team. Kiel have not been on top of their game this season, only collecting 5 points in 6 Champions League matches. It presents an opportunity for Celje who put some inspiring performances against the European giants like PSG or Kielce. The Slovenian champions currently hold the 7th position with just one win in 6 rounds. It would be a major upset if they managed to beat Kiel, but the team definitely deserved to win more than 3 points so far.
This weekend's action will be finished with Metalurg's match against Montpellier. The two teams met in the first round in France, when Montpellier won with a 10 goal difference. The French side is currently the only team in Champions League with a 100% record, winning all 6 matches so far. They firmly hold the first spot in Group D. Metalurg has been inconsistent this season, proving it in the last round when they lost to Chekhovskie Medvedi in Skopje. This time they host Montpellier, by far the strongest club in Group D. The young Macedonians will definitely fight and try to win against the strong French.
Saturday November 11th
17:30 Meshkov Brest - SG Flensburg- Handewitt
19:30 Ademar Leon - Gorenje Velenje
20:00 PPD Zagreb - Vardar
Sunday November 12th
17:00 THW Kiel - Celje Pivovarna Lasko
19:00 Metalurg - Montpellier HB