EHFCL Round 6 recap: Gorenje got back on track, Zagreb's struggles continue
05.11.2017.

•

SEHA League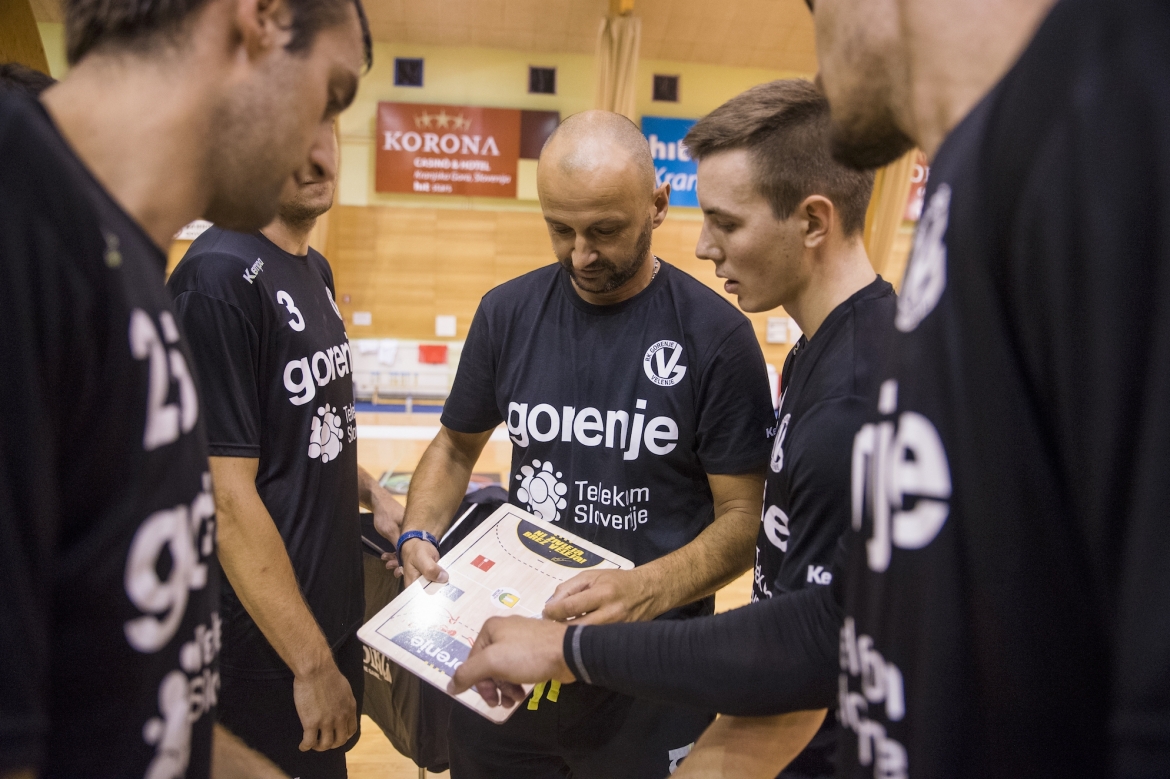 Six SEHA teams were back in Champions League action over the course of the week. Meshkov played a close match, but ultimately fell to Kiel, whereas Celje could not do too much against Flensburg in the replay of 2004 Champions League final. Read about SEHA teams' journey in the Champions League!
Group B: Flensburg- Handewitt- Celje PL 33:28 (16:15)
Despite putting up a good fight against the strong German team, Celje were never able to take control of the match. Branko Vujovic with 9 goals and Gal Marguc with 8 were an unstoppable duo, but it was not enough for the Slovenian champions. Urban Lesjak pulled a couple of nice saves, but was unable to do too much against Flensburg. Lasse Svan had his way against Celje's defense, as the Slovenians defensive struggles continued. Flensburg now have 8 points, whilst Celje are left on 3, meaning it will be hard to reach the next stage.
Group A: Barcelona-Lassa - PPD Zagreb 32:22 (17:8)
In an emotional match in Catalonia, Barcelona were in full control during the entire 60 minutes. Barca's defense proved to be too much for the Lions, as they were unable to get going for the entire match. Kamil Szyprak and Valero Rivera led Barcelona to a new win scoring 5 goals each. After losing the match against Vardar in the last round, Barcelona needed to make sure to get on track by limiting Zagreb, and they did exactly what they planned. Mandalinic was partially stopped, but still scored 5 goals on 12 attempts. Zlatko Horvat also scored 5 goals, but no other player really managed to get going, so Zagreb were stuck with another defeat, perhaps the toughest so far. Barcelona now have 9 points holding 2nd place in Group A, whereas 6th- placed Zagreb have 2.
Group A: Kristianstad- Vardar 23:26 (10:15)
Quite a similar match to the one in Flensburg between Flensburg and Celje. Vardar established the lead in the first half and held onto it for the entire match. It was a different match than we are used to seeing from Vardar, as only 6 players appeared on the score sheet. The champions did not let the recent news impact their performance as they grabbed another win, this time against Kristianstad. Dibirov, Borozan and Kristopans all scored 7 goals to lead their team towards 2 points. Vardar now have a firm grip on the first place in Group A with 11 points, whereas Kristianstad are likely to fight with PPD Zagreb and Orlen Wisla Plock for that 6th position in Group A.
Group B: Meshkov Brest- THW Kiel 24:25 (14:12)
Kiel were significantly underachieving this season in all competitions, only winning 1 match in the first 5 round of the Champions League. That is why the Belarusians were deemed the favorites to win this match of the week. Even though Kiel had the lead for most of the first half, Meshkov got back into the match, even taking the lead at the 30 minute mark. Nikola Bilyk and Marko Vujin were the engine that kept Kiel going, leading their squad with 6 goals each. The Germans did a good job of limiting Igropulo and Djordjic to only 1 goal on 8 attempts in total, but had hard time stopping Shylovich who led Meshkov with 6 goals. Ultimately, it was another tough match for both sides, and the fight for next round is heating up. Both clubs have 5 points after 6 rounds!
Group C: Gorenje Velenje- Elverum Handball 31:20 (14:12)
These two teams met in round 5 in Norway, and Elverum won the closely contested match by one goal. This time, Gorenje looked much better, playing well defensively and more patient in offense. Babic's team prepared themselves well knowing this is the match they desperately needed to win, and they did just that. Rok Ovnicek scored 7, and Alem Toskic added 5 without missing a single shot to lead Gorenje to their fourth victory. They now have 8 points and have a really good chance of reaching the next phase of the competition. Elverum, on the other hand, are stuck with 6 points after 6 rounds.
Group D: Metalurg- Chekhovskie Medvedi 26:29 (12:17)
Right from the start, it looked like Metalurg did not prepare themselves well enough for a rematch with the Russians. Things were not clicking, defense was leaky, allowing 17 goals in the first half. It was quite obvious that the Macedonian team could have done much better on both ends of the court. Bozo Andjelic led the young Metalurg squad with 5 goals, with 3 other players chipping in with 4. It was a match which Metalurg really had to win, especially considering Chekhovskie Medvedi did not record a single point up until now.