EHFCL Round 6 preview: Meshkov against Kiel, Vardar clash Flensburg
01.11.2017.

•

SEHA League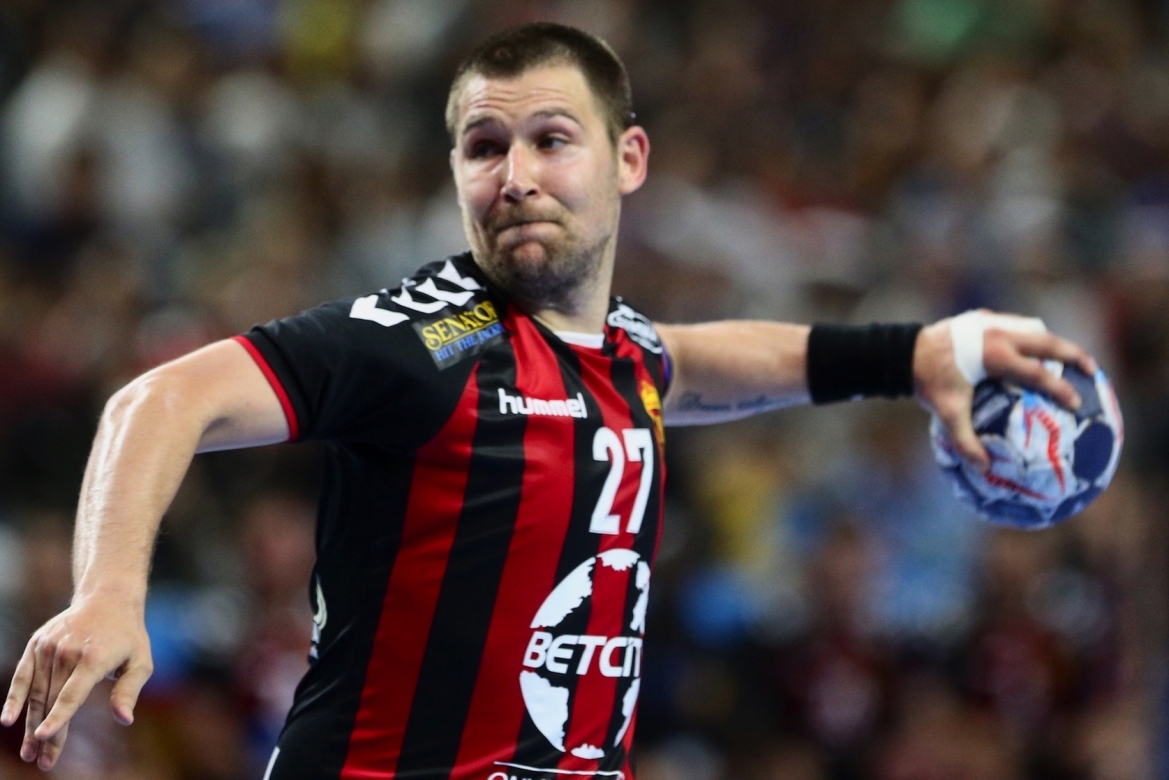 After an international break, the time has come to switch our focus back on club handball. The action is set to restart on Wednesday when Flensburg host the Slovenian champions Celje in the 2004 Champions League final replay. Meshkov are also playing against a German team, as Kiel travels to Belarus. Zagreb will look to get their first win of the season in Champions League in Barcelona.
There are many facts that link Celje and Flensburg. The most significant one is definitely the Champions League final from 2004, when Celje became the Champions of Europe. This year, the situation looks a bit different. Celje are yet to record an away win in this season's Champions League, as their only victory came against Kielce at home. Flensburg are currently 3rd in Group B, with 6 points coming from 2 wins and 2 draws. They are especially deadly at home, winning matches against PSG and Aalborg. Ziga Mlakar will continue his fine form and build upon his leading 36 goals so far in the competition. It should be a fairly high-scoring clash, we cannot wait!
Saturday features four SEHA teams- Kristianstad against Vardar being one of those matches. The Swedish champions could not have gotten a tougher opponent, as they are currently last in Group A with only 1 point. European champions will look to prolong their winning streak with a tough match in Sweden. Bunch of their players were busy during the team week, so that might be one more factor to consider in match preparation. Two teams encountered last season and the Macedonian team won both times, meaning Kristianstad will have to work extra hard to take something from this match.
PPD Zagreb will travel to Barcelona and try to win their first Champions League match of the season. There have been a lot of draws this season, Zagreb had two, and Barcelona had one. The Spanish team is currently 4th in the competitive Group A with 7 points. They played two home matches so far, beating Kristianstad and Nantes. It could be an interesting match, because Zagreb know they desperately need a win. Barcelona know they did well against the Croatian champions in the last few matches, so they will look to continue that positive trend.
Gorenje and Elverum met in Round 5 in a really close match and Elverum took 2 points in front of their own fans. This time, they travel to Velenje and it should be a totally different match. Babic's squad knows they need to win this match in order to avoid the 3rd straight defeat after 3 consecutive wins to start the season. Both teams currently have 6 points, meaning this match might be decisive in a hunt for the next round. The Norwegian team will be motivated to beat Gorenje one more time, after a great team win in an emotional match in Norway. Can Gorenje get back to winning ways?
Another SEHA- Gazprom League team in Group B is playing against a German team. Meshkov are hosting Kiel, who have pretty disappointing so far. Kiel have only managed to grab 3 points is 5 matches and that puts them on the 7th position of Group B. Meshkov, however, can be pretty happy with how they played. They have only lost away match so far, but still put up a good performance in that match against PSG. The Belarusians have had a good campaign winning 5 points, currently holding the 4th spot in the Group. The atmosphere within the club is thought to be really good, so the fans will expect a terrific match on Saturday, against beatable Kiel.
The last SEHA team to step on the court during the weekend are Metalurg. The Macedonian team have managed to turn some attention with their performances so far, especially considering their youth. The team is currently 4th with 5 points, but they could have had at least one more win. For the second time this season, Metalurg are playing Chekhovskie Medvedi, knowing they won the last match in Russia. They have managed to score 32 goals in that match, so their young backcourt will look to repeat that performance, this time in front of their own fans in Skopje. They firmly hold the favorite reputation in this one, knowing that the Russians lost all 5 matches so far.
Wednesday November 1st
18:30 SG Flensburg- Handewitt- RK Celje PL
Saturday November 4th
17:30 Meshkov Brest- THW Kiel
18:00 Barcelona-Lassa- PPD Zagreb
18:00 Kristianstad- Vardar
19:30 Gorenje Velenje- Elverum Handball
Sunday November 5th
17:00 Metalurg- Chekhovskie Medvedi