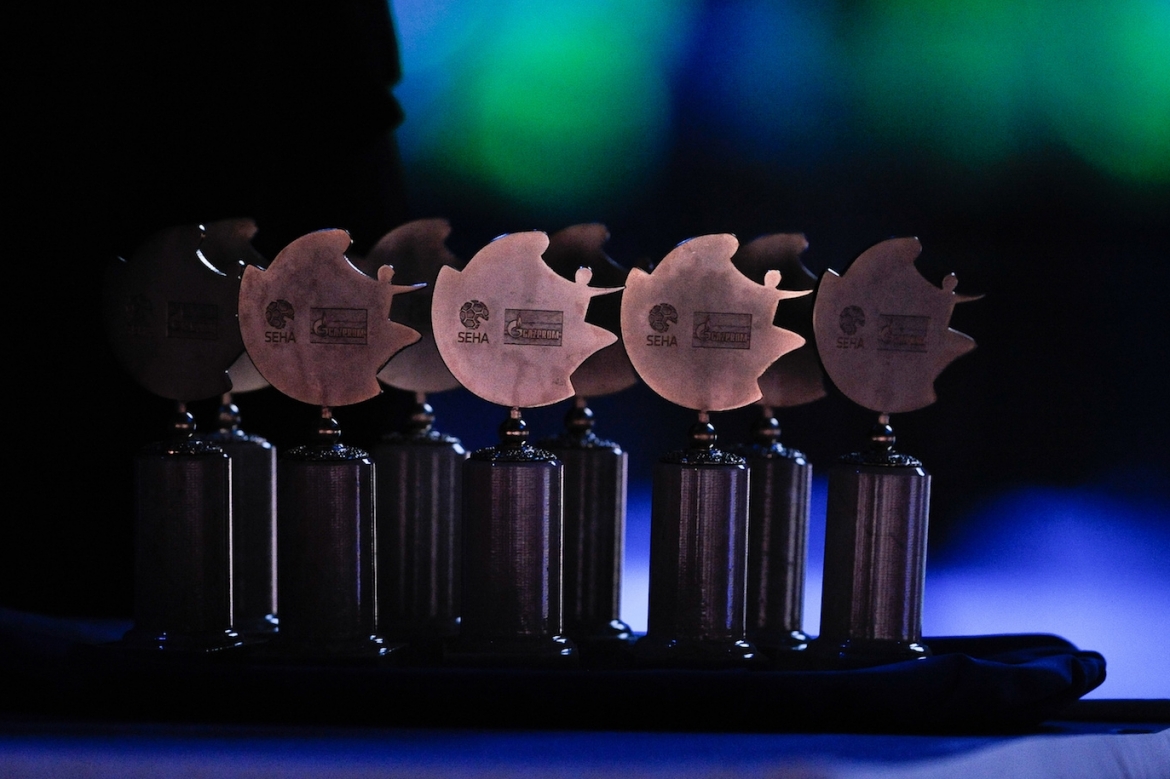 Just like in every other month before, SEHA Gazprom PRESS team picked best in business for October. Ten matches are not much but two victories for Vardar, Meshkov, Tatran and Gorenje each cleared some things out.
GoalkeeperKlemen Ferlin - HC Gorenje VelenjeImportant wins like the one against Metalurg always require a good goalkeeping performance. Ferlin secured it for his team in this one. He became Zeljko Babic' first choice and performances like this are the right way of giving it back to his coach.
Left wingerTimur Dibirov - HC VardarHaving him in our 'Best 7' hardly surprises anyone anymore. Vardar recorded two important wins against both Zagreb and Celje and Timur Dibirov netted 6 in each of them. He rarely goes below that level. Raul must be a happy man to have him…
Right wingerBruno Butorac - HC Tatran PresovMarvelous season. Last month 10 in Pancevo, 6 in Nasice for two important wins for Tatran. All-arounder on the right side brought a whole lot of rhythm to Presov and is proving himself as a big reinforcement.
Line playerMarin Sipic - HC NexeTeam from Nasice was defeated twice in October but newcomer from Varazdin Marin Sipic proved his potential. In Brest he was 7/8, against Tatran 3/4. He just recovered from an injury putting a whole new ace up his coach' Hrvoje Horvat sleeve.
Left backStipe Mandalinic - HC PPD ZagrebZagreb recorded both a win and a loss in Skopje in October but backcourt bomber proved himself as a safe option for Kasim Kamenica. 8 against both Metalurg and Vardar. His best season so far.
Middle backLuka Mitrovic - HC Celje Pivovarna LaskoCelje's young core can make a good use of such a maestro. He proved that in Pancevo with 6 goals and 4 asissts but also against Vardar when he came close to helping his team make a huge stunner.
Right backKonstantin Igropulo - HC Meshkov BrestMeshkov were solid in October with Konstantin Igropulo making sure to have his name highlighted with 6/6 in Novi Sad and 9/9 against Nexe in Brest. Whole month without a missed shot in SEHA Gazprom League surely is an accomplishment to admire.
CoachRaul Gonzalez - HC VardarVardar is untouchable - six matches and six victories. October was the month when reigning champs proved they'll look to repeat the success beating Zagreb on road and Celje at home. And all that side by side with great accomplishments in Champions League. Applause for Raul who still doesn't know what it feels like to lose this season.