Tamse: "Match was really interesting and tense"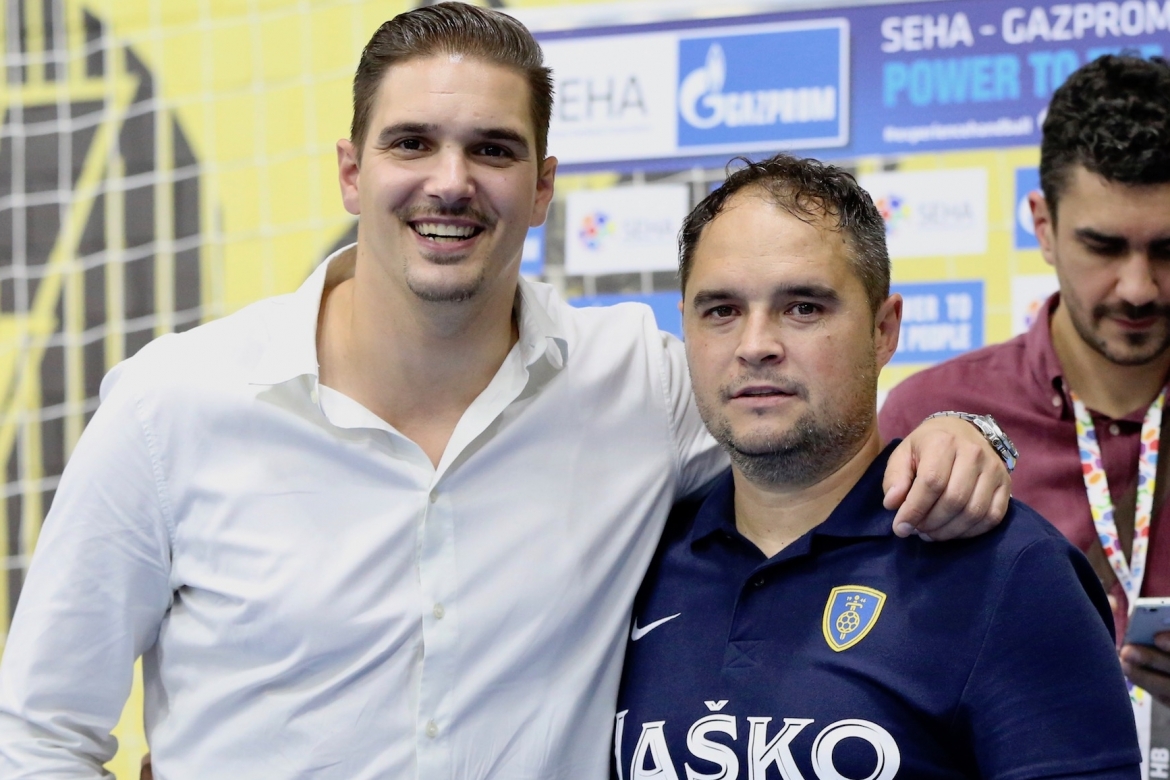 Dinamo - Celje PL 26:37 (11:20)

Jovanovic 5, Mirkovic 4, Banduka 4 / Jurecic 7, Mlakar 5, Mitrovic 5, Vujovic 5
Branko Tamse, Celje PL coach:
Match was really interesting and tense. I've seen Dinamo play against Metalurg and Meshkov and I've seen a lot. I'd like to congratulate my colleague Ivan Petkovic on everything he is doing. He has some players in his team who have almost no experience and are now competing in SEHA League. Speaking of us I'd like to highlight our goalies who were really good today. In some moments we were playing well and in some we were making mistakes players from Pancevo were able to punish. Nice atmosphere, congrats to all the fans who were in the hall tonight.
Luka Mitrovic, Celje PL player:
First of all I'd like to thank the fans for the atmosphere. Some of my friends were here tonight as well. Considering the match itself, difference might be a bit too big but our goalies were remarkable and the team from Pancevo committed some mistakes we were able to punish. I wish Dinamo all the best, they must keep on working and points will come.
Ivan Petkovic, Dinamo coach:
They used everything we offered them, especially in the first half. They are a team that can really run a lot, they can cope with PSG or Flensburg. We did not manage to stop that. Despite of the loss we won't step down but keep on working even harder. I'd like to congratulate my colleague Tamse who I see as one of the best young European coaches.
Luka Jovanovic, Dinamo player:
We tried to stop Celje in some parts of the game. In one moment we've even made it, we've managed to cut the lead to only four but it did not last long and they've managed to get back to their rhythm.