PPD Zagreb finish hard to grab points in Skopje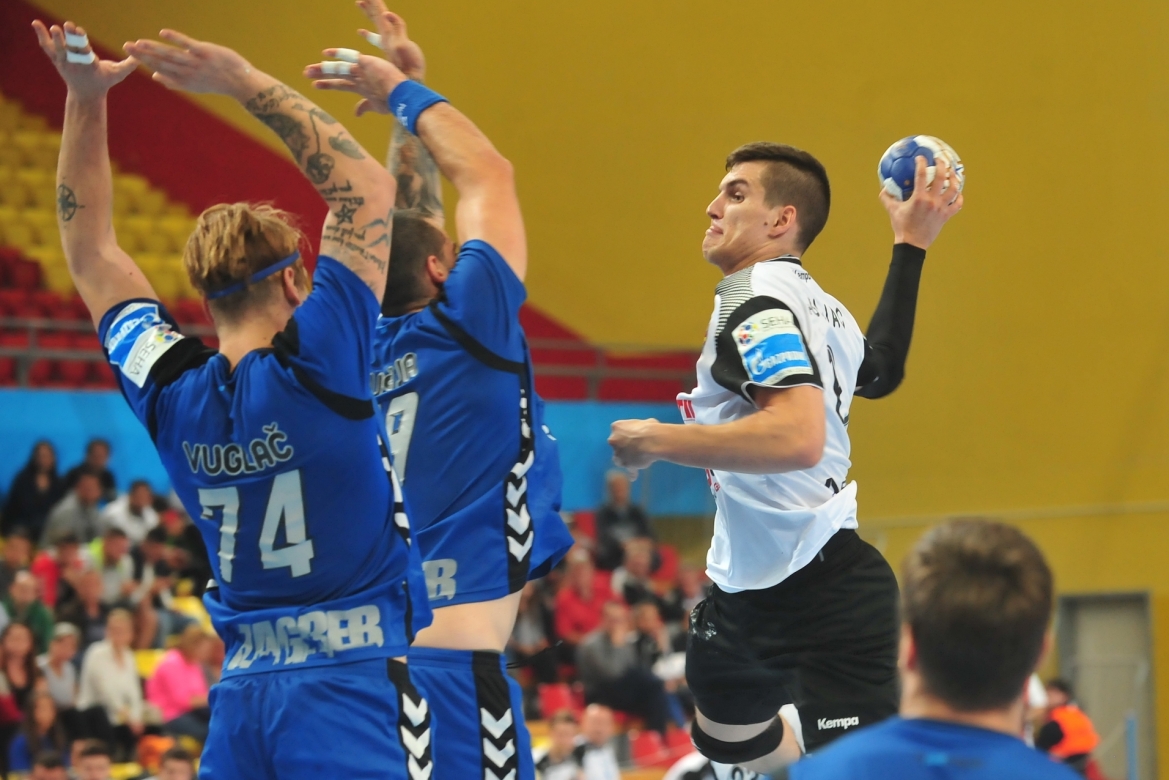 PPD Zagreb have finally managed to put an end to their negative series achieving a 32:26 triumph over Metalurg in SEHA - Gazprom League. Croatian champions will that way keep the second place on League's table leaving Skopje with three important points. Macedonians were once again not led by their head-coach Lino Cervar as he temporarily left the club trying to spend more time around Croatian national team he coaches as well.
Guests however needed to put a bit more in than they hoped to in order to break the resistance of domestic players. Coach Kamenica decided to open the match without Zarko Markovic who was not even in match-day roster due to a minor injury he suffered in the match against Vardar as well as Stipe Mandalinic who came in from the bench.
However, despite of the fact he was not a starter today, duo Stipe Mandalinic - Mario Vuglac led Zagreb today combining for 15 most of which were scored in the crucial period of the game. They scored some key goals enlarging the gap in a few occasions in the second 30 finally ending all hosts' hopes. By them, Matevz Skok played an important role gathering 10 saves, 3 of which were from 7 meters.
Macedonian vice-champions were throughout the full course of the match struggling to find the right 7 players that can endanger Zagreb and possibly keep three points in Macedonian capital. Last time the match was levelled was at 21:21 with a bit more than 20 minutes left to play. It also seemed the match is ought to enter a narrow ending when Jaganjac scored for 25:26 only 9 minutes before the buzzer but Zagreb' final 5:0 series decided everything. Young Croatian player in Metalurg' roster once again led his team with 7 goals.