Second match for PPD Zagreb in Skopje in only three days, Kamenica: ''We must win!''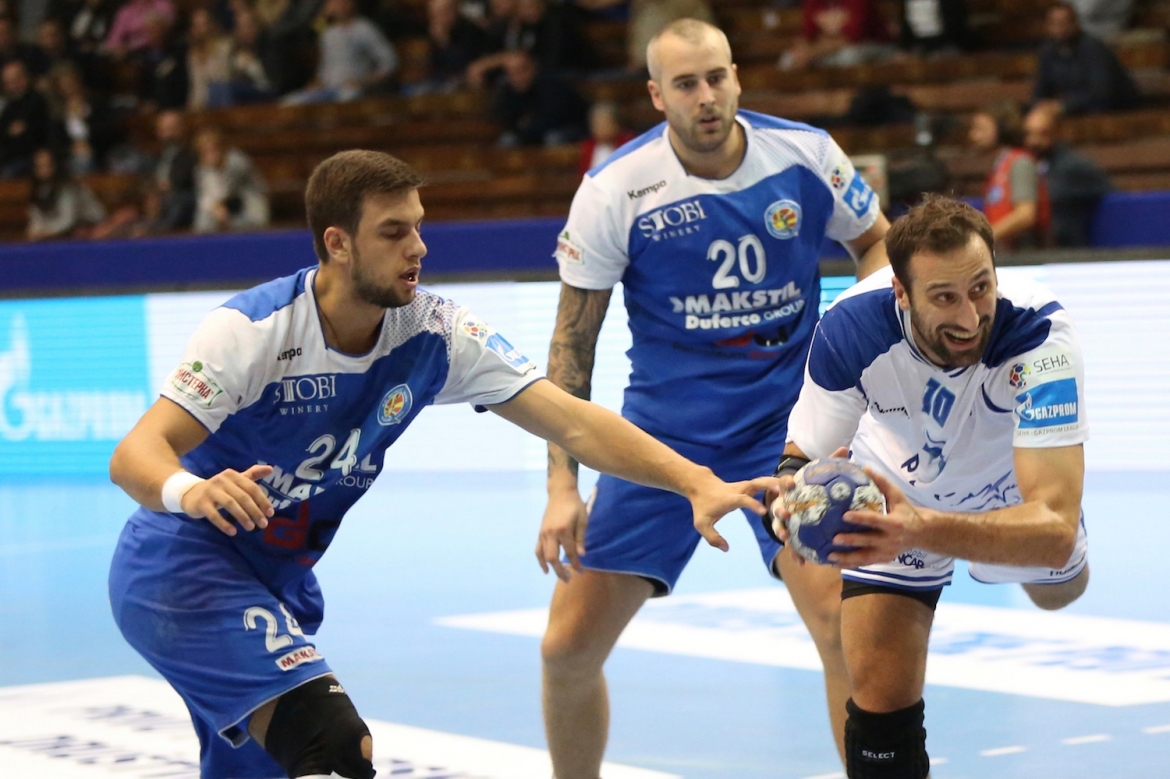 It is time for Lino Cervar to once again meet his former club PPD Zagreb which is on Tuesday (20.45 CET) coming to Macedonian capital to meet Metalurg in Boris Trajkovski sports hall. Metalurg will fly on wings of CL win over Sporting Lisboa and PPD Zagreb will on the other hand look for redemption after a loss against Vardar in Skopje on Sunday. Both teams will surely try to use the match as preparation for upcoming CL challenges next week - Macedonians will travel to Ukraine and PPD Zagreb will host Orlen Wisla Plock. There will also be a lot of potential Croatian national team players on the court who will surely do their best to prove coach Cervar they are worthy of Croatian national team jersey and chance to show their best on European championship Croatia will host in January.
Metalurg are entering the match after a SEHA - Gazprom League loss in Novi Sad and on the other hand PPD Zagreb need three points in order to catch better form after two CL losses. They will certainly have an additional motive as they were last season surprisingly defeated 22:25 in a match against Metalurg in Skopje.
Aleksandar Jovic, Metalurg assistant coach:
We're surely expecting a tougher match than the one against Sporting on Saturday. PPD Zagreb are a quality team with a great coach. We are aware they will try to beat us and have an additional motive after a loss against Vardar on Sunday. However, we must be focused on our outing, play fully focused and use every chance.
Darko Arsic, Metalurg player:
In case we wish to achieve a positive result we must repeat performance from Saturday and the match against Sporting. I believe we can do it, I believe we've managed to mature as a team in last few matches and it's time to grow. I'd like to invite fans to come to the hall and support us as this will surely be a difficult one.
Kasim Kamenica, PPD Zagreb coach:
We have to win against Metalurg, I don't care about the past. We must not allow a team like Metalurg to give us many problems, we must not struggle against them. We only have on day to prepare for the match which is not easy but we have what we have. We've missed to take some important points losing in Presov and achieving only a draw against Celje which means there is no room for mistakes in this one.
Josip Bozic Pavletic, PPD Zagreb player:
We've spent a lot of energy on the match against Vardar but there is no time for crying. We have to think about upcoming match do our best against Metalurg. Coach stressed that all but victory for us is unacceptable so we have to enter the game focused and play all 60 minutes. About the opponent, I can say that it is a very good, young team. They are known for the way they play at home where they can be quite dangerous and we must not allow them to surprise us once again. Of course we want to get back on winning track. I believe younger players will be given more chances now but what is important is that whoever steps on the court on Tuesday has to give his best. We must fight like a team.