Petkovic: ''Situation is tough but we'll once again do our best!''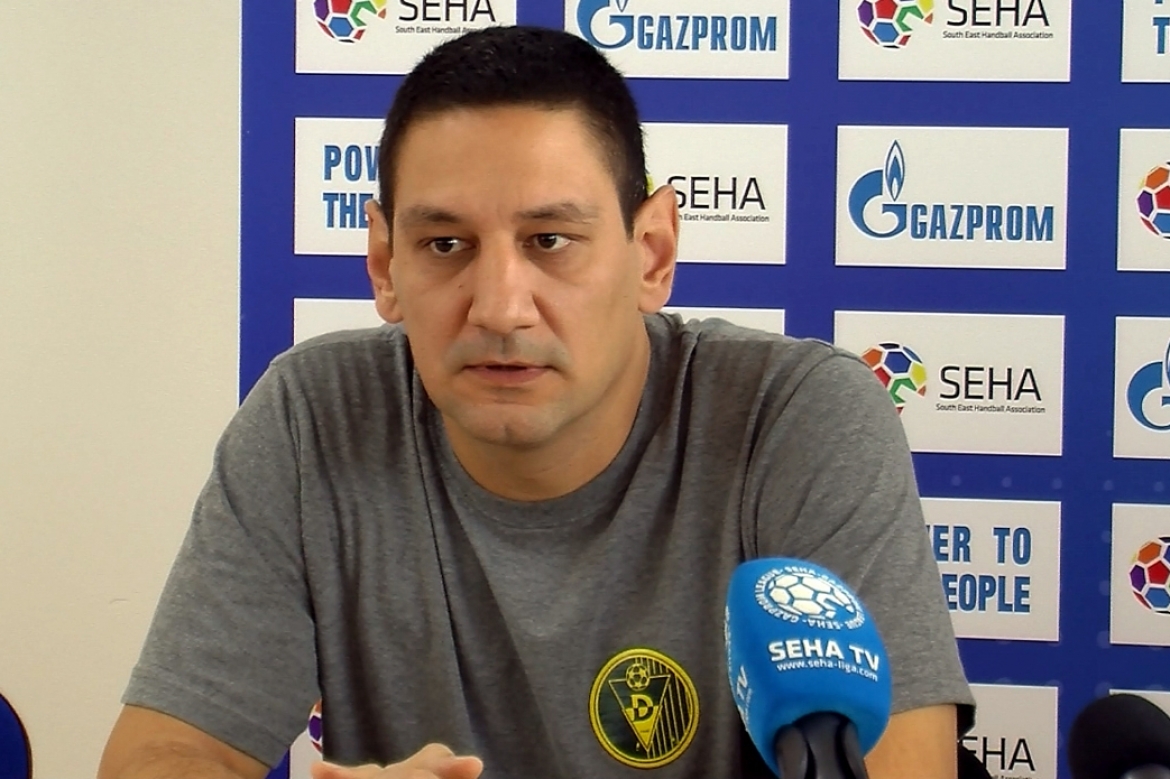 Tatran will on Tuesday in Presov host SEHA - Gazprom League rookies Dinamo Pancevo. With recent results in mind it is clear Slavko Goluza and his players will be favorites in this one but the team of Pancevo is surely not the one to underestimate. Close 3-goal loss from the last round in the match against one of League's strongest teams Meshkov Brest, and all that away from home, suggests Tatran must enter the match fully focused in case they wish to improve to 3-2 and stay close to League's best teams. Guests are on the other hand dealing with a seriously tough health situation, coach Petkovic still can't tell which players will make the match-day roster and the question is how much damage can such team of Pancevo produce to a team like Tatran which is looking great at the beginning of the season.
Slavko Goluza, Tatran coach:
We expect this to be a very tough game. Our goal is to play good in defense and wise in attack. Pancevo definitely is a better team that League's table suggests at the moment.
Leon Vucko, Tatran player:
After two Slovak Extraleague wins it's time for us to face Dinamo Pancevo. We're trying to keep up with our coach's tactics from training sessions. Win and three new points are our goal in this one. In order to achieve that we must be fully focused, play excellent defense and fast transition.
Ivan Petkovic, Dinamo Pancevo coach:
Tatran is a very well-balanced, well-selected team led by Slavko Goluza which pretty much proves their high ambitions this season. They did not catch a place in CL group stage which means they'll point their full focus towards SEHA League where they will surely do everything to reach Final Four. We know we're up to a tough match against strong rivals. However, what concerns me the most is the situation in my team. Jelic and Radanovic are not even candidates to travel to Slovakia due to more serious injuries, Stojanovic and Peric are dealing with some minor health problems as well as Zujovic. Tough situation but you can be sure we'll once again do our best to play best we can, just like we did in Belarus.
Nikola Radovanovic, Dinamo Pancevo player:
Match of high importance for all of us, especially us younger players who are here and eager to learn and gather experience in SEHA League playing side by side with our older, more experienced colleagues. We'll surely use that experience in Serbian League Play-Off.