Tamse: "I believe a draw is the most realistic outcome in this one"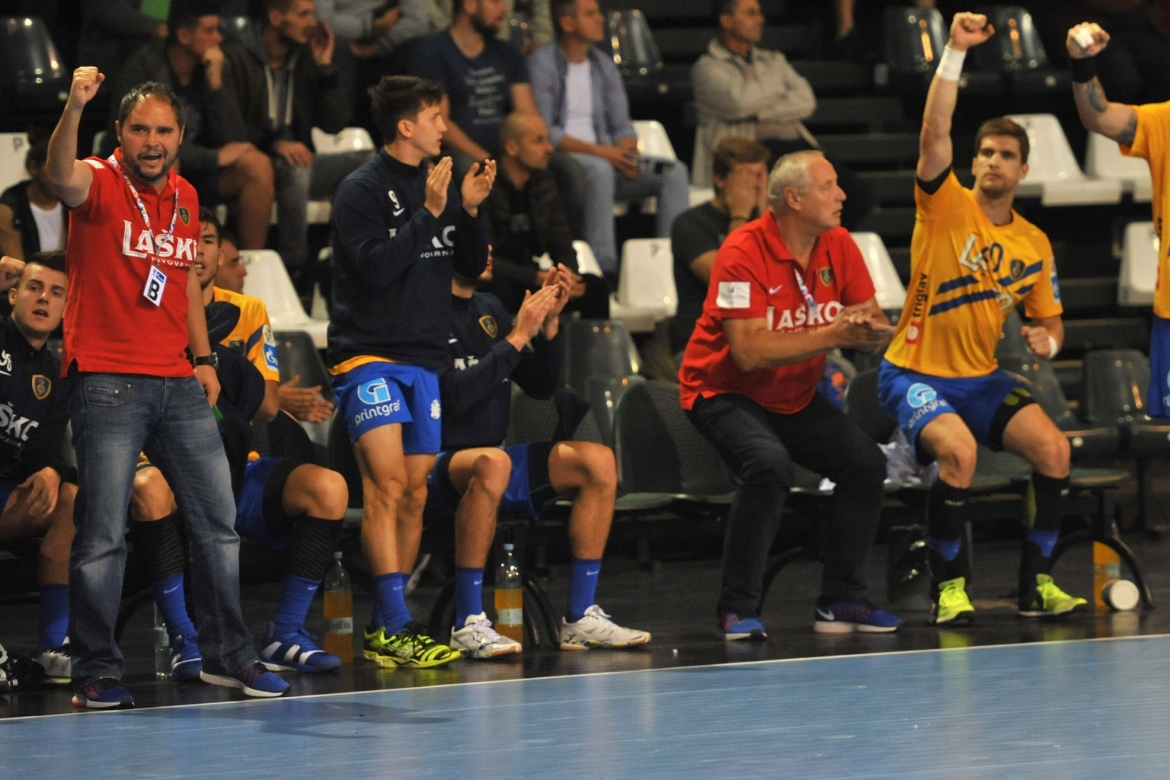 PPD Zagreb - Celje PL 25:25 (16:14)
(Kontrec 4, Mandalinic 5 / Marguc 4, Mackovsek 5: Lesjak 16 saves)
Kasim Kamenica, PPD Zagreb coach:
Derbies are always extra tense bringing that extra something. We've opened the match well but after 10:5 we kind of stopped allowing them to narrow the gap which could and should have been a bit bigger in the first half. In the second half Lesjak was amazing but I have to say we helped him a bit as we were far from good in that period. In my opinion we should have closed the match more easily and take this win and in the end we were not far from losing it. That's handball. I congratulate everyone, draw is maybe most realistic outcome I agree with my colleague.
Matevz Skok, PPD Zagreb goalkeeper:
You could sense this was a derby. It was really tense and narrow. I believe we could have won it in the end if we did not lack discipline but that's sports. I'd also like to congratulate everyone and wish Celje all the best.
Branko Tamse, Celje PL coach:
I believe the fact we've both played CL matches during the weekend and that we experienced difficulties in traveling here were well visible on the court, in technical mistakes mostly. In the end we've had amazing Lesjak who has brought us a chance to score in the last attack and even win this but after all I believe a draw is the most realistic outcome in this one. I wish Zagreb all the best but it's time to move on.
Tilen Kodrin, Celje PL player:
Second half was way better, mostly because of defense and amazing Lesjak. Tough match and I'm glad we've in the end managed to come back in this one and take at least a point.