Meshkov underestimated Dinamo but three points will stay in Brest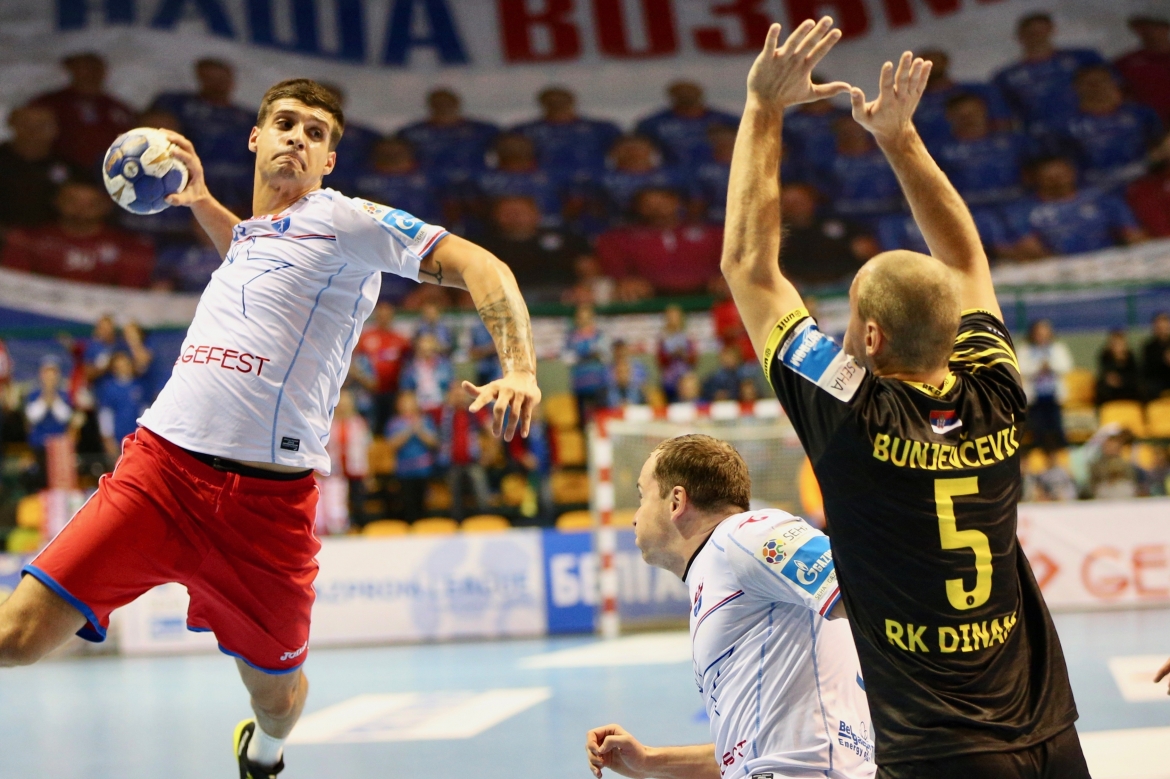 Belarusian champions clearly underestimated Serbian runners-up which in the end forced them to use more energy than they thought they'll have to in order to reach a narrow 29:26 (17:14) victory at home. This was Meshkov' third win of the season despite of Dinamo Pancevo' strong resistance during the full course of the game.
Guests were playing without pressure but highly motivated creating a bunch of clear looks and good chances. After 30 minutes it was only +3 and if they were only a bit better focused they could have even went to the locker room with smaller deficit. Home team decided to give rest to some of their best and most important players in between of two Champions League challenges with Ivan Pesic, Rade Mijatovic, Konstantin Igropulo, Vid Poteko, Ljubo Vukic and Rastko Stojkovic all ending up sidelined for the match today. Coach Bebeshko decided to give more chances to players who usually don't play as much mostly using Petar Djordjic and Dzimitry Nikulenkau in today's encounter. Key period of the match were six minutes (35-41) when hosts made 6:1 series enlarging the lead to 24:18 and making it too big for guests to catch up seemingly sealing the deal in this one despite of the fact Dinamo even managed to reduce the gap to 2 with just a minute left to play. However, Artsion Kulak' goal brought them +3 they in the end managed to keep until the end.
In the next round Meshkov will host Nexe and Dinamo Pancevo will travel to Presov to meet Tatran.