Clash of Serbian and Croatian champions in Novi Sad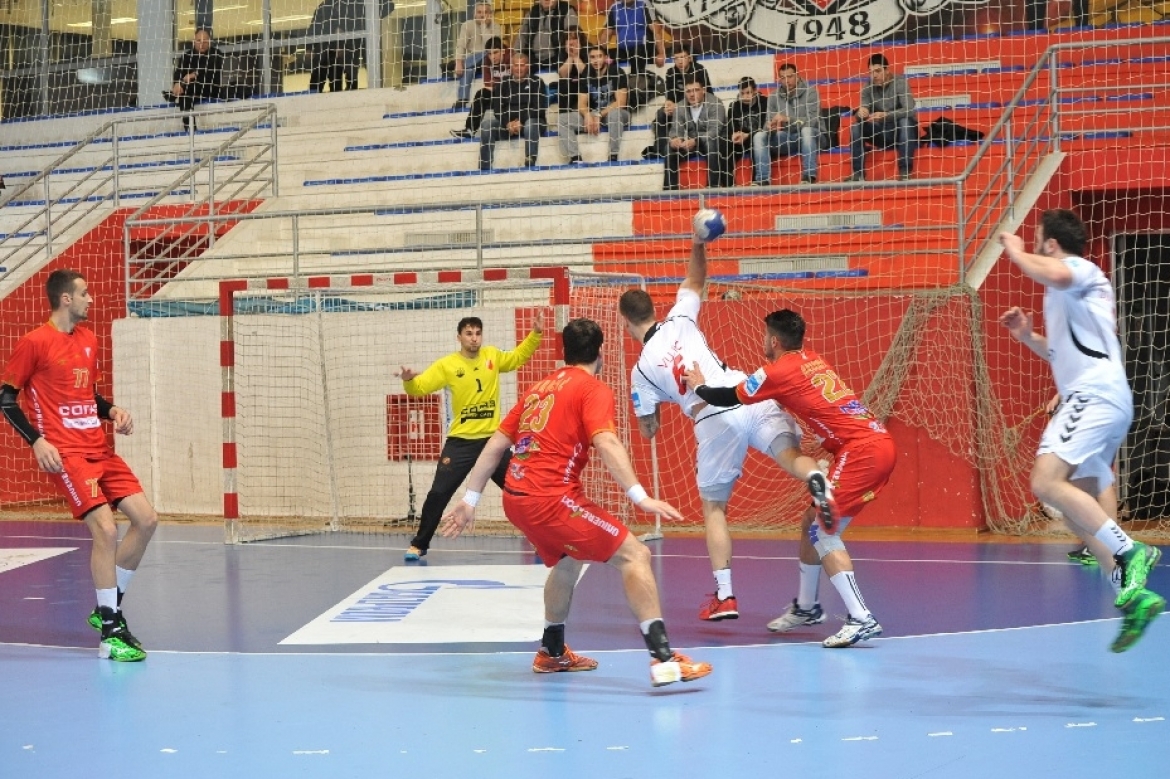 Less than 48 hours after their successful EHF Cup weekend Vojvodina Novi Sad will try to prolong the streak in SEHA - Gazprom League. It is however sure Croatian champions PPD Zagreb (Tuesday, 17.15 CET, Slana bara) will be much stronger opponents than Greek Doukas they've managed to beat dominantly passing through to Round 2 where they will meet Swiss Pfadi Winterthur. Match against weaker rivals like Doukas came in just the right time for Bozo Rudic and his team after a pretty bad SEHA start and two losses - against Dinamo Pancevo and Nexe Nasice.
PPD Zagreb coach Kasim Kamenica will on the other side try to point his team in the right direction after the loss against Tatran in Presov last week and before CL challenges that are now not far away.
Bozo Rudic, Vojvodina coach
PPD Zagreb are very good opponents and we're surely up to a very difficult match. I feel like in the match against Nexe we've managed to get rid of that pressure and I expect us to reduce number of technical mistakes in upcoming matches. I repeat once again, we are a young team full of newly-acquired players and it will take some time for everything to start functioning in the right way.
Bozidar Nadoveza, Vojvodina player:
Zagreb might be the best team to visit Novi Sad this season apart from of course Vardar who are once again main favorites to win SEHA - Gazprom League. However, we won't step on the court with a 'white flag'. We hope to use this match to prepare for achieving goals we're eager to reach this season.
Kasim Kamenica, PPD Zagreb coach:
Vojvodina are returning to SEHA League with much more different roster than they had last season. I believe we are favorites but we must prove that on the court. Otherwise it is worthless. Our main goal in this one will be to work on improving our game and its key factors which are strong defense and fast transition followed by many easy goals. It would be great to use this match to rotate the team, give everyone a chance and in the end take home points. That would be ideal.
Dobrivoje Markovic, PPD Zagreb player:
After a loss we honestly did not really expect in Presov we are coming to Novi Sad with hopes on reaching a new SEHA win. Vojvodina did not open the League in the best possible way but that does not mean they won't get better on Tuesday against us. Our goal is however to win this and get in good mood ahead of weekend and CL opener in Kristianstad. There is not much time to be sad or excited. Schedule is tough, match against Tatran is behind us, we've prepared good for Vojvodina and we'll look to catch a victory on Tuesday.
Match will be broadcasted on EHF TV, Arena Sport channels as well as Sport TV (Slovenia).