SEHA derby: Meshkov eager to prolong the streak on the road against Vardar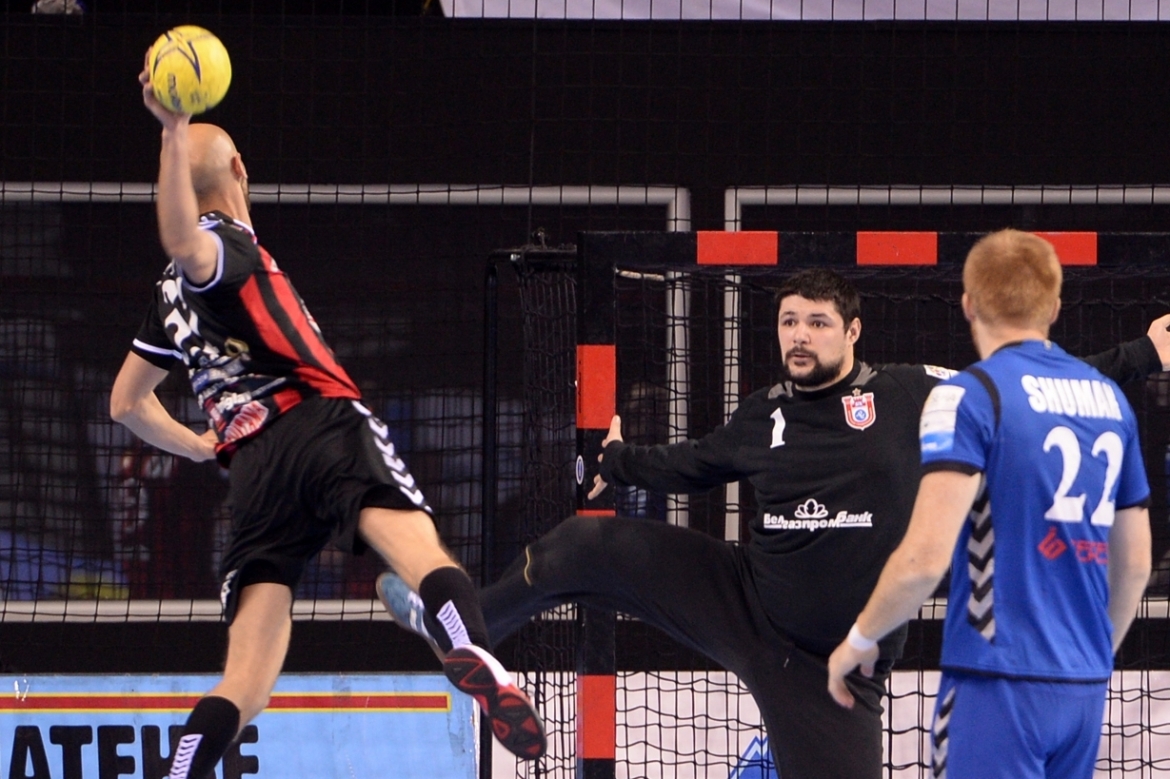 European and SEHA - Gazprom League champions Vardar are always tough opponent to play away from home in their Jane Sandaski sports hall but their matches against Meshkov Brest are always filled with uncertainty and that is why we expect nothing less from their premier encounter of the season scheduled for Friday (17. 35 CET) in Skopje in SEHA - Gazprom League Round 3 derby.
In last three seasons Meshkov are the only team which was able to take points home from Skopje - last season it was 34:34 and season before they've even managed to record a 28:27 victory. It will also be interesting to see Dainis Kristopans who has during the off-season decided to leave Brest after two seasons and join 'Red&Black'.
Hosts will once again have to play without Luka Cindric and Rogerio Moraes who are both still dealing with injuries. However, it did not bother them much in opening two encounters of the season in which they've managed to reach two dominant victories - against Metalurg and Gorenje Velenje. Guests will on the other side arrive in Skopje with a lot of optimism after the triumph against Celje PL only a few days ago which was a clear sign of the fact that their form is on the rise, especially after round 1 loss in Presov. .
Raul Gonzalez, Vardar coach:
I can say I'm pleased with the way we started the season after two victories. We will now play Meshkov Brest and I'm a little worried because we've seen their defense change from 5-1 to 6-0 which surely is a thing we'll have to be careful about. However, we are ready for this match and we want to win it, especially here in Skopje in front of our fans. Our goal remains to play on F4 and in order to get a step closer we want to record third win of the season.
Stojance Stoilov, Vardar player:
Despite of the fact that we won opening two matches by a big margin I believe we can play much better. Our potential is way bigger. We are happy about 2/2 score in the beginning of the season but now we have to face Meshkov Brest, a team full of new players. We must focus on our game and look to improve match in - match out.
Sergey Bebeshko, Meshkov Brest coach:
Vardar are reigning both European and SEHA champions which says quite much of their strength. We are well familiar with them, especially with Dainis Kristopans who decided to join them this summer. Apart from him team did not change much which is visible on their teamwork from the very first match. We are ready to fight of course, we did not lose in Skopje in last two season and this should boost our confidence. We need points.
Rajko Prodanovic, Meshkov Brest player:
We are in good mood after the win against Celje. Of course, we are aware of how strong opponent we are about to face but we will surely give our best. When you play probably the strongest European team at the moment it surely does bring an extra amount of motivation. We usually deliver good performances in Skopje and that's why I believe we're up poised for a good match on Friday.