Goluza and Tatran ready to challenge highly favored opponents
29.08.2017.

•

SEHA League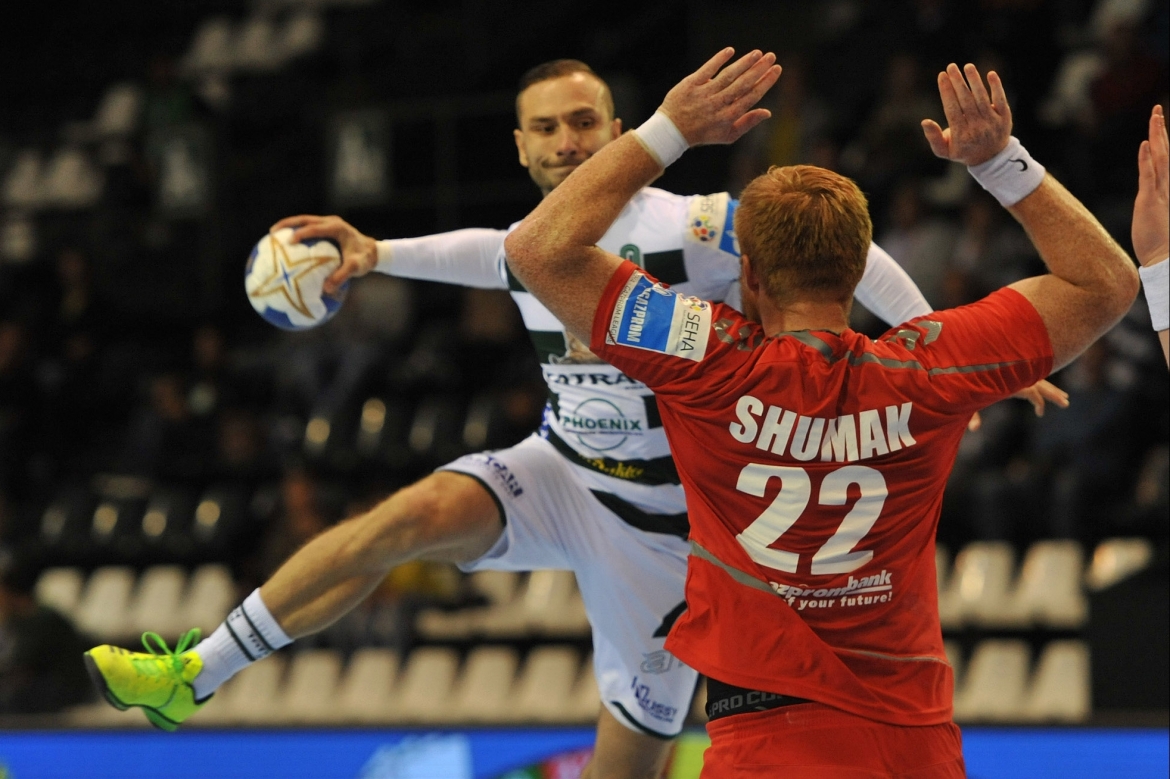 For Tatran a chance to prepare for CL Qualifiers and for Meshkov on the other side a good opportunity to open the season in the best possible way. Last season Belarussian champions were better twice - 30_25 in Presov and 33:25 in Brest. This season however, Tatran is with new coach Slavko Goluza and reconstructed roster looking for a bit better result. Biggest question will despite of everything be if guests will in Slovakia deliver performance they already proved they can during the last part of the pre-season. Tatran is on the other side entering the season in a victorious manner as well after a triumph against Dukla Prague in Czech-Slovak Cup.
Slavko Goluza, Tatran coach:
We know Meshkov Brest changed 4-5 players during the off-season. Their system however did not change much as they are a team of high quality. We're expect a tough and exciting encounter. Our first game of the season will be on home court and I believe there is no reason for us to be scared of anything. We're experiencing some injury issues at the moment with Oliver Rabek' absence being our biggest problem at the moment. All players are feeling fatigue after Czech-Slovak Cup but we'll give our maximum to prepare for the game against Brest.
Radovan Pekar, Tatran player:
We would like to start new SEHA League season successfully. Our goal is show what we were working on during the summer. This will be a different match than our encounters were last season- we've both experienced some roster changes during the summer. We would like to show our fans we are well prepared for the new season and delight them delivering an excellent performance.
Sergey Bebeshko, Meshkov Brest coach:
We are approaching the first official game of the season. Morale of our players is high as we're all waiting for matches to begin. As for the roster, Yurynok will be out due to an injury he suffered during the Biala-Podlaska tournament. Yaschenko will be sidelined too. Our goal is however quite clear - we want to win. We are familiar with our opponents, we know they went through coaching change and that one of their best players Rabek will not play in this one. They are trying to adopt some new both attacking and defensive schemes for the season as they are now playing with much slower pace. However, we know they can be dangerous on their court.
Ljubo Vukic, Meshkov Brest player:
I guess we are fairly well prepared for the season. It is critical for us to start in a positive way. This is why we'll travel to Presov to win this despite of the fact we know it won't be easy. It is always challenging to play Tatran on their court so I feel like this will be an interesting encounter.
Match will be broadcasted on Arena Sport channels (SVK, CRO, MNE, MKD, SRB, BIH) as well as on Sport TV (SLO).