Don't miss SEHA TV Magazine no. 9!
18.04.2017.

•

SEHA GAZPROM LEAGUE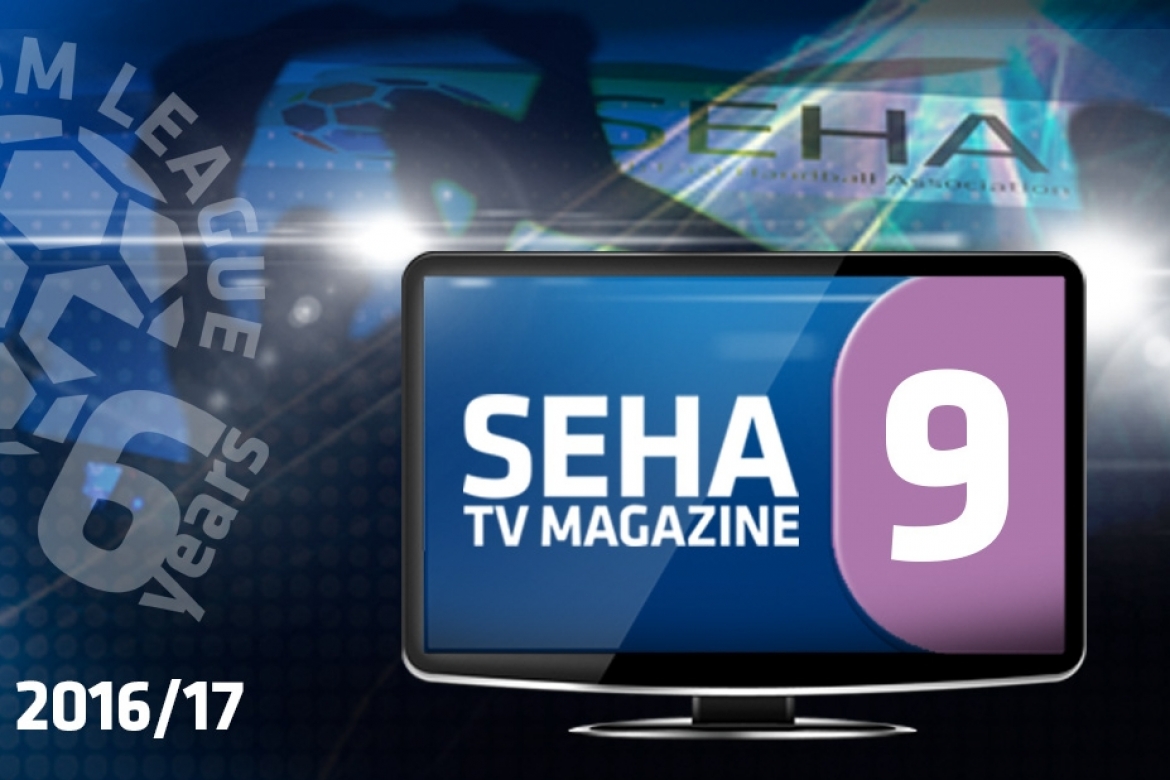 Dear handball friends and friends of SEHA Gazprom League,
Welcome to the last Magazine of our sixth season in which Belarusian city of Brest hosted Final 4 tournament. Champions - Vardar, first to secure the trophy for the third time. Telekom Veszprem, who were on top in previous two seasons, simply did not manage to go for a three-peat after Vardar confirmed regular season status.
Final 4 tournament was once again hosted in a great manner, standards were once again high in both organisation and presentation. Meshkov were for the first time ever given a chance to host the tournament in Brest. It was some kind of a prize for everything club's leaders have done in previous 15 season in which they've managed to bring Meshkov to a high level keeping the arrow pointed upwards. However, even in their best ever season, they did not manage to catch a place in SEHA final. Interesting is that semi-final pairs were the same as last season in Varazdin but in the end medal ceremony has brought different teams to the spotlight. Vardar have in final managed to take revenge against Veszprem as well as tournament hosts did in bronze-medal match against PPD Zagreb. Final tournament surely was the best so far speaking of quality gathering four teams which have all managed to catch Champions League's Last 16 phase this season with CL quarter-finalists squaring up in final match.
It's time to start the story about another spectacular season finale. Check out 9th SEHA TV Magazine!