"Impressive improvement in all departments" – closing SEHA – Gazprom League press conference in Brest
09.04.2017.

•

SEHA GAZPROM LEAGUE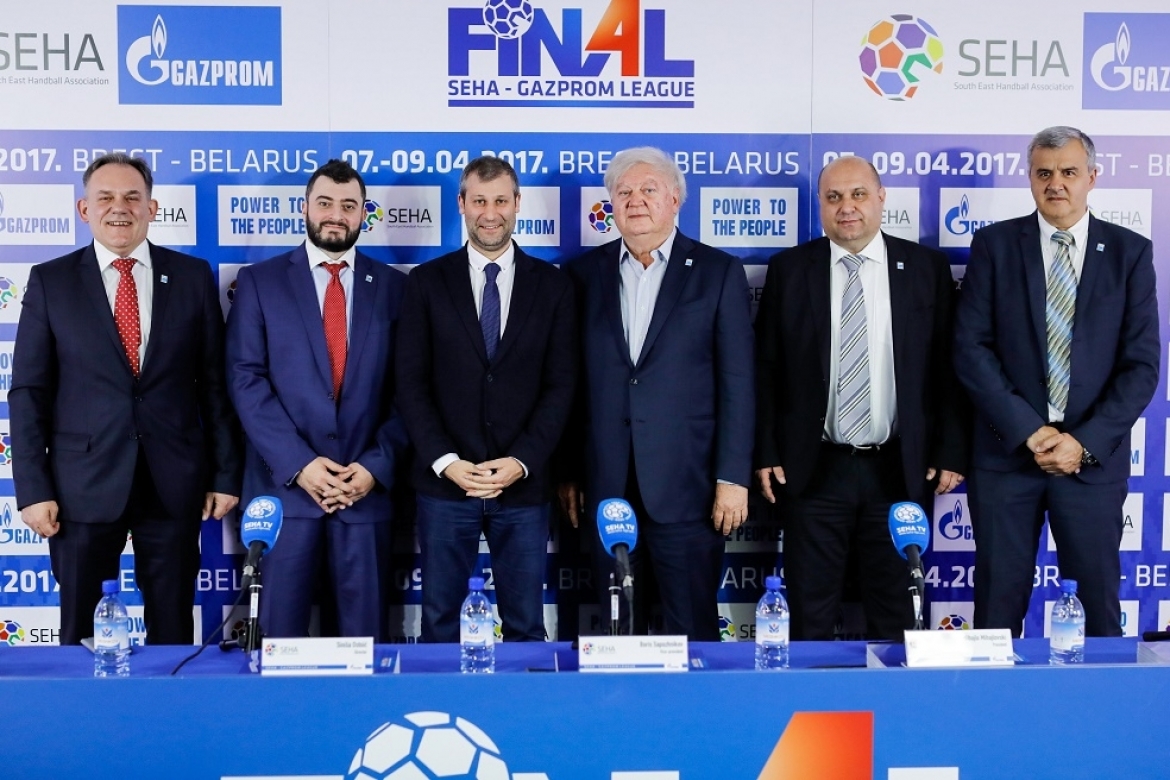 In the presence of David Szlezak, Managing Director of EHF Marketing, the board of the SEHA Gazprom - League held their closing press conference before the matches of the final day in Brest, Belarus.
Mihajlo Mihajovski: President, SEHA - Gazprom League:
We are proud that the SEHA Gazprom League is getting better every year. We thank Brest and Belarus for hosting the Final4, beside we congratulate Meshkov Brest to their 15th anniversary, which is celebrated today.
Brest and SEHA - Gazprom League have organized another remarkable Final4 tournament, for the first time in Belarus. All clubs gave us a very positive feedback on the organisation here in Brest. Last year the organisation at Varazdin was very good, this year it was close to perfection.
Like on year ago at Varazdin, the same four teams were part of the event after a season, in which two Slovenian clubs - Velenje and Celje - had their debut in our competition. The level of the SEHA - Gazprem League is impressively rising in all departments. All clubs, who are part of the league, are playing in European Cup competitions, the two finalists made it to the quarter-final of the Champions League after three in 2016.
It was our big mid-term goal to get closer to German Bundesliga, but after this season, we can say that at least we are already on the same level, maybe we have even passed Bundesliga already. It is not only the success of our clubs in international competition, but also the impressive number of 59 SEHA League players were part of the 2017 World Championship in France - another prove of the strength of the competition.
Boris Sapozhnikov: Vice President, SEHA - Gazprom League and Gazprom representative:
Brest made this Final4 tournament become a big success, it was a very, very good organisation. Also from my side congratulation for the 15th anniversary of Meshkov. But it is not only the organisational level of the final tournament, which is constantly improving, but mainly the sportive point of view. The competition gets stronger and stronger, the whole level of all departments is rising. In this circumstance, the visit of David Szlezak to the final day of this tournament is a big honour for the league. And I am sure the competition will be even stronger in the next season.