PPD and Brest fight for third position, Stojkovic for the top scorer crown
08.04.2017.

•

SEHA GAZPROM LEAGUE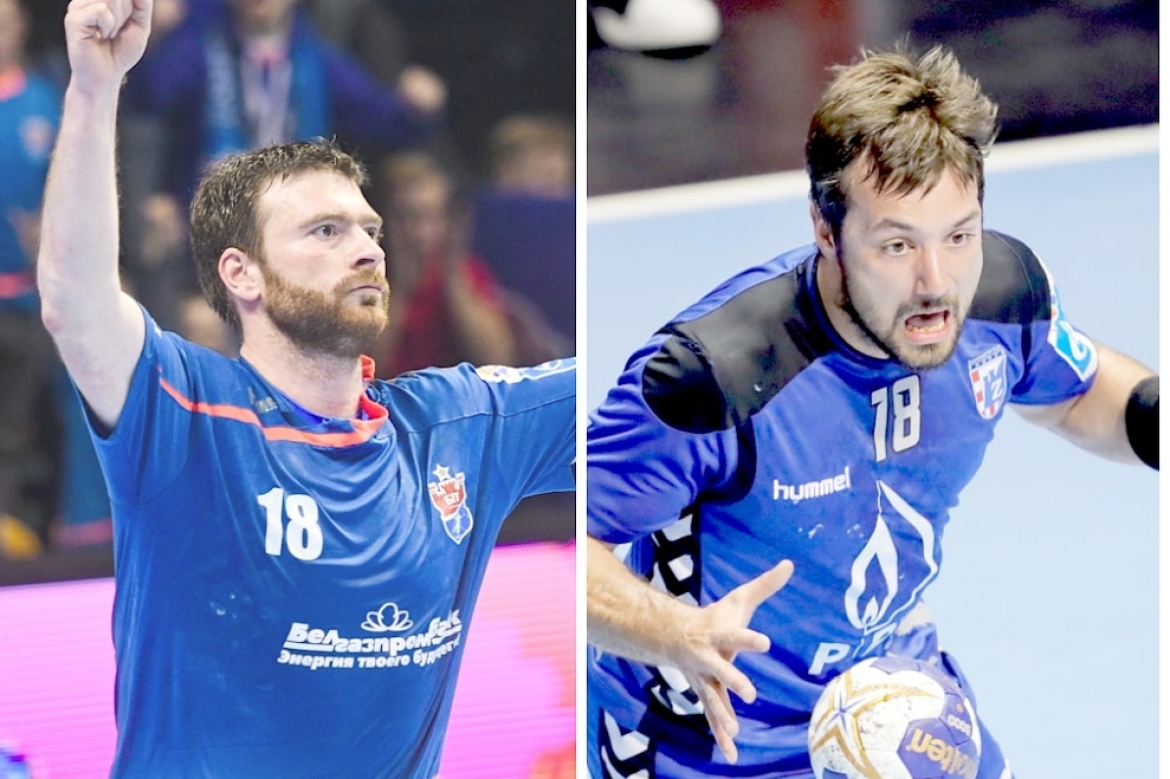 It is the same constellation like in 2016: On Sunday, host Meshkov Brest and 2013 winner PPD Zagreb fight for the third rank in the SEHA - Gazprom League in the Viktoria Sports Hall. While the Belorussian champions hope for another brilliant support from their crowd, Slavko Goluza hopes for his first win as Zagreb's coach. If Meshkov's Serbian line player Rastko Stojkovic scores at least nine goals, he will be the overall top scorer of the competition.
Bronze-medal match: PPD Zagreb vs Meshkov Brest
Sunday, 9 April, 18:30 hrs local time (17.30 hrs. CET)
Last year, PPD Zagreb had nearly on home ground - in Varazdin - won the third place match against Meshkov Brest 24:23, this year the Belorussian champions are out to take revenge in the duel of the disappointed. While Zagreb were chanceless in their 28:36 semi-final defeat against Vardar on Friday, Meshkov later-on were extremely unlucky by losing their semi against Veszprem 31:33 after a penalty shoot-out.
In the regular season, Zagreb lost their home match 25:31 and tied at Brest (28:28) - so the 2013 SEHA - Gazprom League champions will try to take their first win of the season against Meshkov in their last match of the season. The hosts again must replace their injured left back Pavel Atman.
Both bronze final duellist had been eliminated in the Last16 of the current Champions League season. Zagreb lost twice against Veszprem, Brest were close to leave Flensburg behind, but then conceeded two highly close defeats. In the CL group phase, both sides had also faced - with the same outcome like in the SEHA - Gazprom League: Zagreb lost on home ground 22:27 and tied at Brest (21:21).
New PPD coach Slavko Goluza hopes for a further improvement of his side, while for Meshkov's coach Sergii Bebeshko the crucial point will be, whether his team can leave the negative emotions from the semi-final behind.
Two Croats are part of the Meshkov team, goalkeeper Ivan Pesic and left wing Ljubo Vukic. Tthe top scorers in the semi-finals were Zlatko Horvat (PPD) and Rastko Stojkovic (Brest), who netted in eight times each. Having an overall of 102 strikes on his tally so far, Serb Stojkovic has to score nine more times in the bronze-medal match to become top scorer of this season. Currently, Celje's young wing Blaz Janc is at the top by 110 goals. Best overall scorer of Zagreb is Stipe Mandalinic by 81 goals.