Gorenje climb the ladder with a blowout win against Tatran, Zaponsek lights it up with 19 saves
01.03.2017.

•

SEHA GAZPROM LEAGUE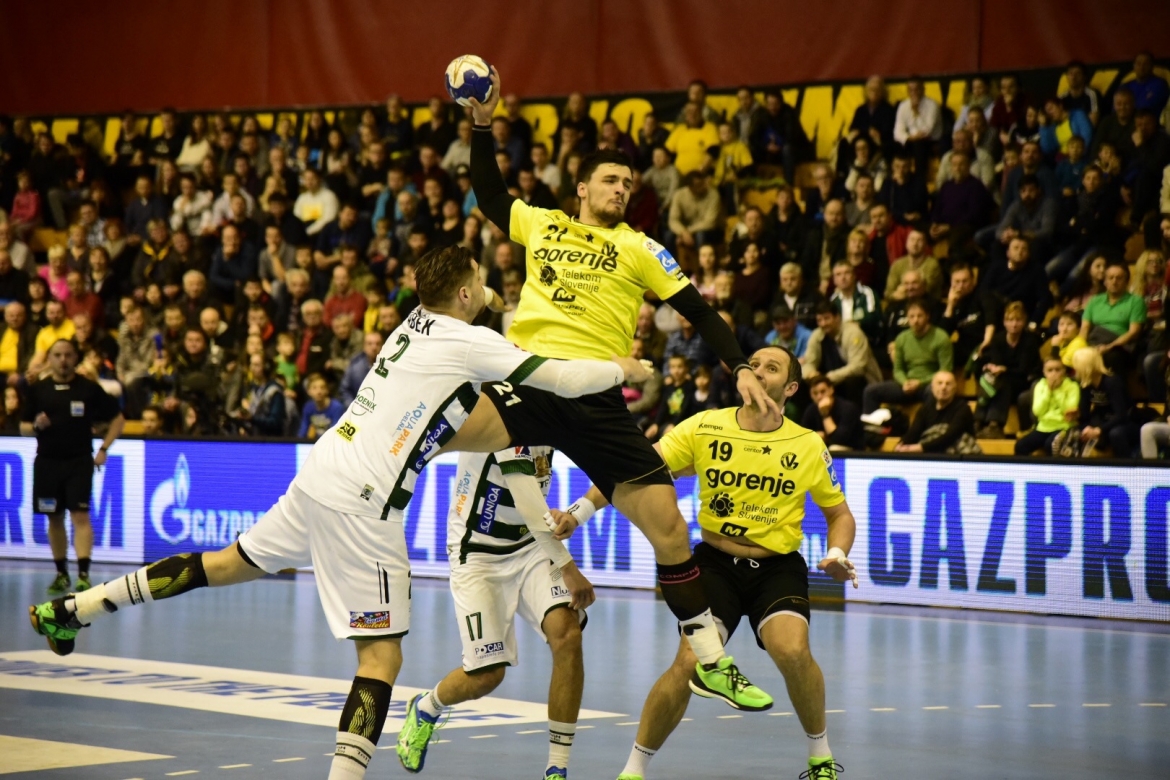 Slovenian vice-champions Gorenje have managed to reach most dominant SEHA win of the season in their final home encounter defeating weakened Tatran Presov easily with 30:19 (14:9).
Such a convincing win was not really expected especially with Rastislav Trtik' team entering the match well having 5:5 after opening 13 minutes. However, that's when Gorenje and their MVP today Rok Zaponsek took over with goalie leading the way with amazing 19 saves helping his team enlarge the gap wo 11 (24:13) with a bit more than 15 minutes left to play. Obviously, the deal was already sealed. Cehte and Potocnik were running Velenje offense scoring 5 each and on the other side Cip netted one more for Slovak team. Slovenian rookies will play their last regular season match in Ljubuski and a win there could secure them sixth place.
Borut Plaskan, Gorenje Velenje coach:
I think we've deserved this win delivering a great performance today, mainly in defense with Zaponsek leading our way. In second half we've managed to score some easy goals and that was the key. I'd like to congratulate my players, match was useful because I could give each one of them a chance to play today. One more regular season match is ahead of us and we'll do everything to close the SEHA season with another triumph.
Rok Zaponsek, Gorenje Velenje goalkeeper:
I can say I'm satisfied with this win. Second half of the match was excellent we were lighting it up all around the court. In our last match in Ljubuski we'll do our best to win and prepare ourselves for domestic championship and Slovenian Cup.
Rastislav Trtik, Tatran Presov coach:
We were aware this is not going to be easy due to several reasons. We've played today without four back players and by that both Tsarapkin and Rabek are dealing with injuries. Obviously, without all of them it was hard to play a competitive match against a really good team of Gorenje. We're not able to deliver from distance and we've paid the price allowing them to capitalize on our mistakes. Positive thing is that our younger players got a chance to show their best.
Tomas Recicar, Tatran Presov player:
We have multiple injured players and we were aware that in this condition it won't be easy to face Gorenje. The fact that both Patrick Humenansky and I were given a chance to play today means much.