Stojkovic scores in double digits as Meshkov down Gorenje
25.02.2017.

•

SEHA GAZPROM LEAGUE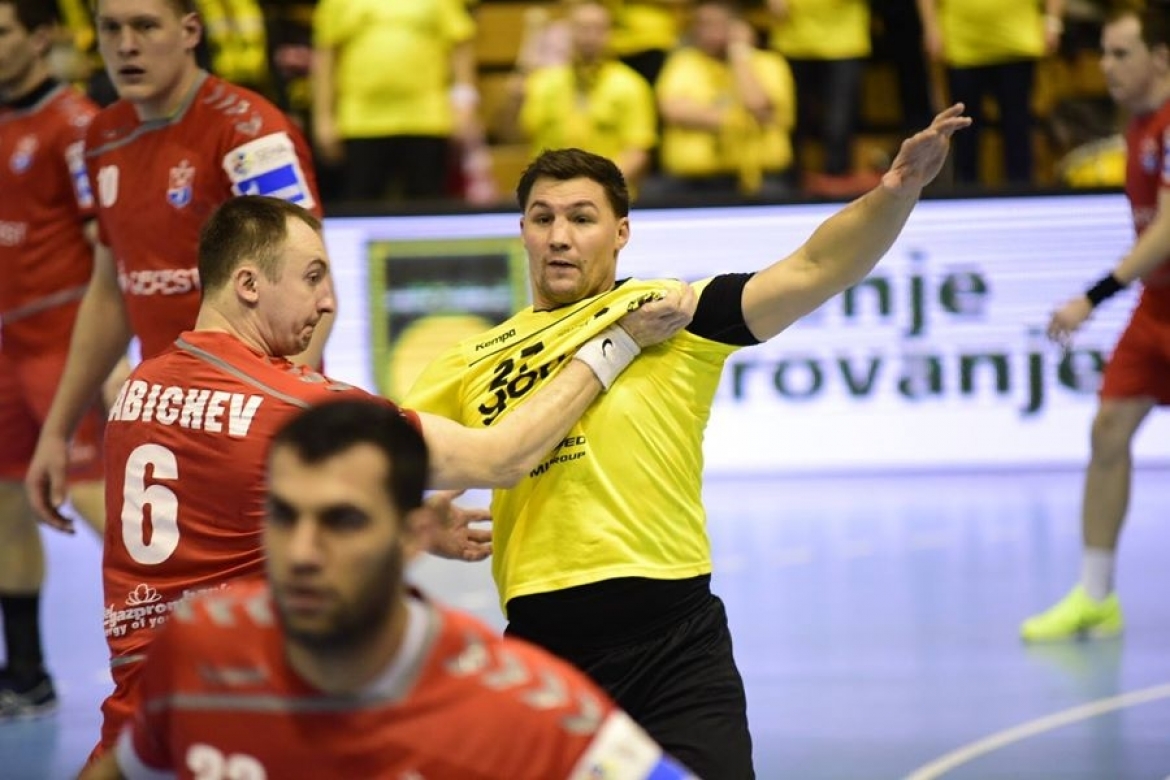 Meshkov Brest have showed character when it was most needed playing a good match and beating Gorenje in Velenje with 37:34 (18:12). The biggest test is however scheduled for March 16 when they will in Zagreb play PPD in a match in which they need a win to overtake fourth position from Celje PL and secure a place on F4.
Final results suggests it was a narrow, tough match but reality in quite a bit different. Luka Mitrovic played one of his best matches this season scoring 9 but it was obviously not enough to down such a strong and quality opponent like Meshkov as they were already 6 goals behind after first 30.
Rastko Stojkovic netted 10 for winners, Dainis Kristopans added 7 for a non-stressful second half time in which Gorenje players were not able to cut the lead to less than 5 (23:28).

Borut Plaskan, Gorenje Velenje coach:
Congratulations to Meshkov. We've opened the match well but then it was a complete blackout from our side and they've obviously taken the opportunity. We were aggressive until the very end trying to stay close. We are experiencing some problems at the moment and we'll try to get better as soon as possible. There are two more games left to play and we have to win them both.

Matjaz Brumen, Gorenje Velenje player:
We've experienced same problems today as we always do - first 15 minutes were great and then our opponents took over the lead. They have great, strong players who are able to damage you from various positions. We now have to put it all behind us and prepare from Wednesday and a duel against Tatran. We have to win that one.

Sergey Bebeshko, Meshkov Brest coach:
We were 8 goals ahead at one moment but we did not lose focus until the very end. Our offense was better in the first half but we were losing a lot of energy which forced us to slow down in the end. I'm happy the match ended without anyone getting injured.

Dzianis Rutenka, Meshkov Brest player:
We were well prepared, our both attack and defense were working great. It was a tough match, high intensity and all that made us slower in the end but we've still managed to win it.