PPD Zagreb win Balkan Clasico against Celje PL on wings of Slovenian bronze medallists
14.02.2017.

•

SEHA GAZPROM LEAGUE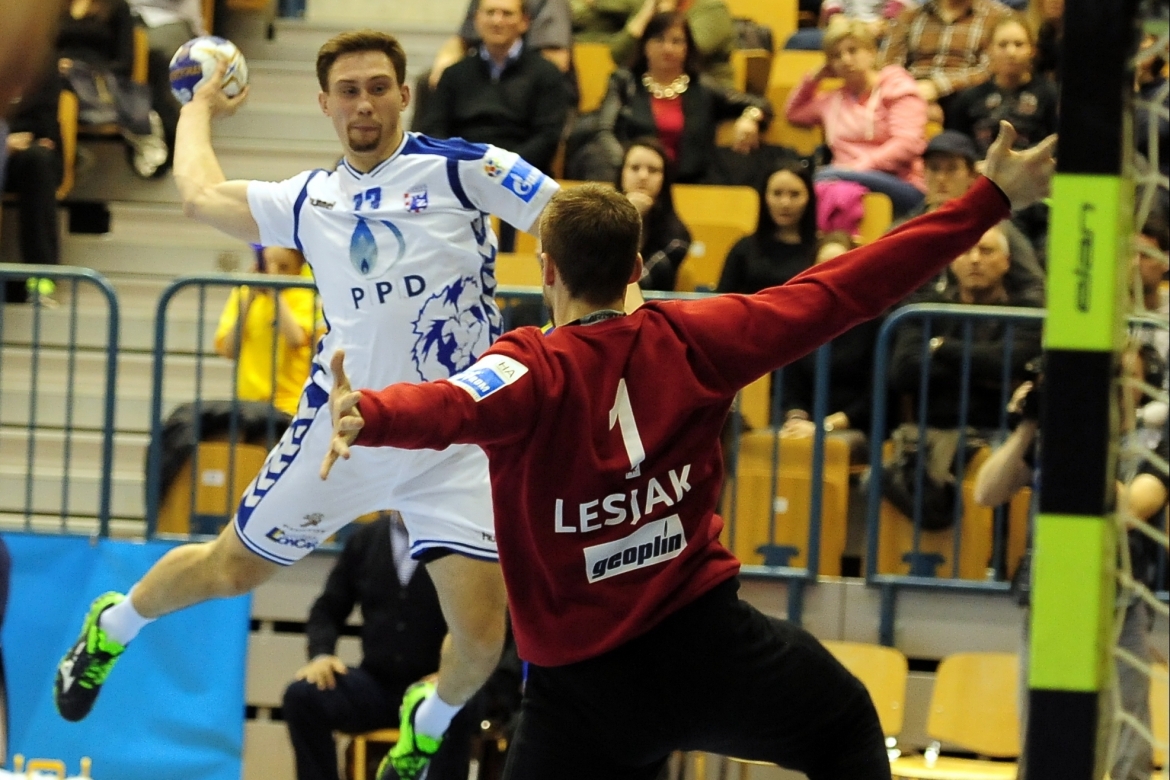 Battle for SEHA Gazprom Final4 continued in Zlatorog hall in Celje, where PPD Zagreb celebrated first win in 2017 beating Celje Pivovarna Lasko 32:29 (15:15). This win will boost PPD Zagreb' chances of reaching F4 and will on te other side complicate things a bit for Slovenians who are now in danger of missing the final tournament in their premier season after Meshkov reached a win against NEXE earlier today.
Balkan Clasico, match between two former EHF Champions League winners, was a real spectacle of two teams led by players who had important roles in epic bronze medal match on WCh in France just 15 days ago.
Silvio Ivandija' boys showed dominance even without two important players from the first line-up - captain Zlatko Horvat and right back Luka Sebetic. Zagreb' goalkeeper Ivan Stevanovic had a big role in the second half, when few of his saves helped his team keep the gap open and bring the match to a close. Ten minutes before the final buzzer Croats were 4 goals up and despite of home-team' intention to get back in this one their lead was never endangered.
Top scorers in winning team were Slovenians, David Miklavcic with seven and Darko Cingesar with five goals. On the other side, Luka Zvizej and Blaz Janc were the most efficient with six goals each for Celje.
Silvio Ivandija, PPD Zagreb coach:
I think we deserved to win this today. In the second half we were at least bar high better than Celje. I want to congratulate my team, especially Cingesar, Miklavcic and Skok for winning on "home" court. You've seen our problems in previous matches, we're dealing with some injuries which makes me even more proud on this win here today.
Darko Cingesar, PPD Zagreb player:
I want to congratulate my teammates for what we've showed today in Celje. We've played very good just like we wanted from the beginning. It was a very good and tough match. Differences between teams were small as they always are but we've showed a bit more today. Good game, fight, pasion and very good match from our side is great motivation ahead of very important encounters.
Branko Tamse, Celje PL coach:
We were not on the required level in any aspect of the game today. That's simply not how you face Zagreb. There are a lot of things we need to improve in. It is obvious that match against Meshkov was not exactly the reality of our strength. Our international players are empty. This is the main reason for our bad performance. We are not on the level we should be and my main priority is to improve things along with my coaching staff. This is easy to say, much harder to do, but we need to believe and I am sure that we are capable of making results better.
Ziga Mlakar, Celje PL player:
It seems like we have some kind of a blockade in our heads. We've opened the match bad allowing them to score many easy goals but we've managed to catch them before the half-time whistle. Second half was more-less the same with an exception that we did not manage to catch them as we ran out of strength. We need to forget about this match as fast as possible and work on mistakes.