Vardar secure the top spot with a narrow win over Gorenje
06.02.2017.

•

SEHA GAZPROM LEAGUE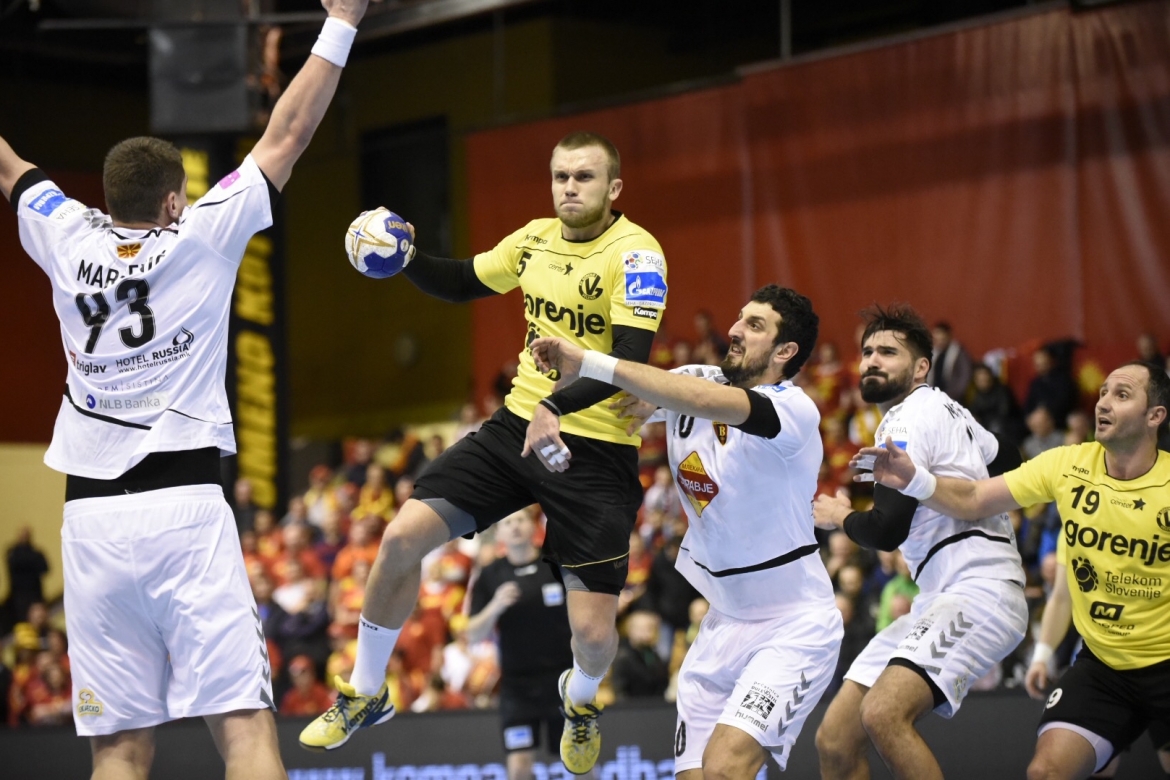 Vardar Skopje have with a narrow win over Gorenje (31:28) managed to secure the top spot after the regular part of the season! Home team was able to stay close longer than it was expected with Klemen Ferlin almost helping them stun favored guests with 16 saves. However, Macedonian 4:0 series in final 4 minutes decided everything despite of the fact Borut Plaskan' team delivered a well all-around performance. Vuko Borozan was clutch in the final period finishing the match with 6 goals. Dibirov scored 8 and Sterbik added 12 saves. Luka Mitrovic and Nejc Cehte were on the other side leading Gorenje's attack scoring 6 each.
Borut Plaskan, Gorenje Velenje coach:
Our boys delivered their best today. This game gave us some answers and directions. We'll do our best to repeat this kind of performance as much as possible. There is not much time to rest as well on Wednesday play NEXE.
Rok Ovnicek, Gorenje Velenje player:
That was a good game. Fans supported both teams very loudly today. The match was tied almost all the time and in the end we've made some mistakes giving them a chance to decide i in their favor which they in the end did.
Raul Gonzales, Vardar coach:
Our opponents were well-prepared for the encounter. They were tough opponent to play against tonight. In the second half we've made four straight saves eventually winning the match. This victory is very important as we've with it secured the top position.
Vuko Borozan, Vardar player:
I want to congratulate the team of Velenje on a great game. The most important thing at the end is this victory with which we've secure the top spot.