Vardar eager to secure the regular season top spot against Gorenje
04.02.2017.

•

SEHA GAZPROM LEAGUE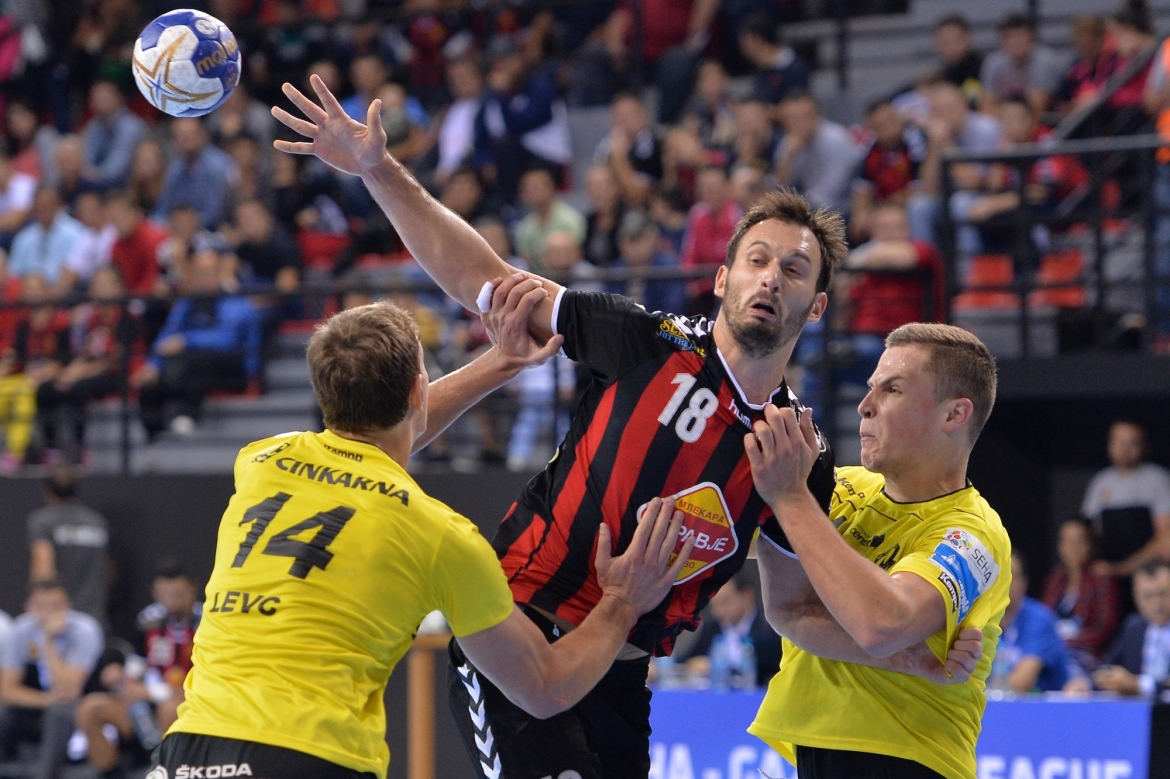 Gorenje Velenje will open 2017 against Vardar Skopje on Sunday (20.30 CET). Slovenians will do their best to take a huge win and beat Macedonians who seem to be off to a good start after a clear 37:29 opening win over NEXE. They surely see Rdeca dvorana in Velenje as a place in which they can finally secure the regular season top spot and start preparing for what is most important - F4.
Team from Velenje will miss Anze Ratajec in this one.
Borut Plaskan, Gorenje Velenje coach:
We've had enough time to prepare for the second part of the season. Considering all six teams we still have to play against in the regular season I can say Vardar will be the strongest opponent. I feel our preparations were good and that players will manage to keep the focus level high in this one. We can't afford to have many technical mistakes because they very well know how to punish those. Defense is important but I believe, in this one, attack will be decisive. We'll give our maximum.
Matjaz Brumen, Gorenje Velenje player:
We're opening the second part of the season against a strong rival. Our goal is of course to show ourselves in the best possible way. It's tough to predict the outcome as we've only played weaker teams during the break in preparation period.
Raul Gonzales, Vardar coach:
It is a very important game for Vardar and I expect us to play well because this is the crucial match to secure the first place in SEHA Gazprom League's regular season. We are aware it won't be an easy task for us. Slovenian side has a very good team with solid defense and dangerous counter attack, but we've worked hard in the period behind us and I think that we are ready for this challenge.
Mijajlo Marsenic, Vardar player:
It will certainly be a very tough match with Gorenje being a good team which is now playing better than they did with their previous coach. We have to go seek a win there, I believe we're favorites and have to prove it on the court. Team performance and a solid both defensive and attacking effort will surely get us where we want to be and help us finish the regular season on top of the table.