WCh France 2017: Luka Cindric and Matevz Skok top SEHA lists after the group stage
21.01.2017.

•

SEHA GAZPROM LEAGUE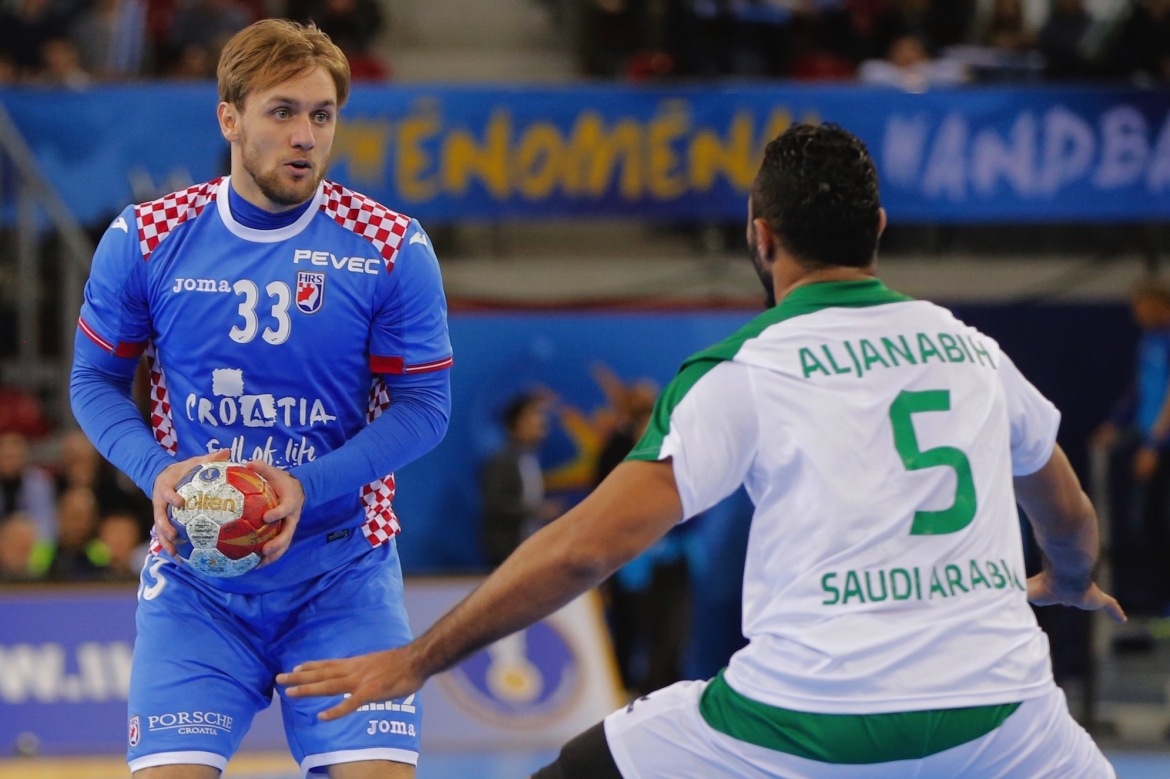 Preliminary round of 2017 World Championship in France is behind us. All eighth-finals pairs are now known and SEHA Gazprom League can be proud with all of its five representative countries making it to the knockout stage.

Croats are so far doing best in France. They have managed to reach 4 wins from 5 group stage matches losing only to Germany in a match in which it was decided who will take group C top spot. In eighth-finals they will play Egypt in Montpellier.
Belarusians have also managed to book a place in eighth-finals but situation was way more complicated for them to reach this phase of the competition. After a surprising opening loss against Chile not many believed they will manage to get through but they've proved to be the best when it is most important grabbing a narrow win over Hungary in the final round to catch the last knockout phase train. In eighth-finals they will face-off against Sweden in Lille.
Hungarians are playing a solid tournament despite of the fact that one of their most important players and Telekom Veszprem captain Laszlo Nagy got injured in the first-round match forcing coach Sabate to replace him in team roster. They will now travel to Albertville where they will in eighth-finals meet Denmark.
In group C Veselin Vujovic is with Slovenia proving to be one of the biggest surprises of the tournament finishing the group stage as second-placed which will bring them to Paris in eighth-finals where they will meet Russia. They could have even reached the top spot but Spaniards were in the final round simply too strong.
Macedonians were, ahead of the tournament, given least chances for success in France but they were from the first round proving everyone wrong in the end finishing third in group B ahead of favored Iceland. Metalurg coach Lino Cervar is obviously doing a good job with Macedonian young guns and it is up to see how far can they go. They will in eighth-finals round meet Norway in Albertville.
And now a bit about SEHA Gazprom statistics in France and some records being crushed into ashes. Last year in Poland we've had 6 participating national teams and 35 players in total. In France we have one less national team but 46 players in total which means SEHA is only two-men shy of having enough players to make three teams here in France and by this we can proudly say that SEHA players are now a bigger and more important part of their respective national teams. PPD Zagreb and Telekom Veszprem are so far in lead each having 10 of their players competing in France. Vardar are just a step back with 9, Celje and Meshkov have 6 each, Metalurg 4, NEXE 1. We also have two active coaches with Veszprem Xavi Sabate leading Hungary and Metalurg Lino Cervar leading Macedonia. By all that we also have three refereeing duos in France being assigned for 13 matches in total in the preliminary round.
Luka Cindric is so far the best SEHA scorer in France with 22, Slovenian sensation Blaz Janc is just one behind and Gasper Marguc has 20 which clearly states how important SEHA right-wingers are for Slovenia. Shylovich and Stoilov are closing the top 5 being leveled at 18. Speaking of goalkeepers Matevz Skok is in lead with 41 saves, Roland Mikler has 36 and Ivan Stevanovic 27.
And the most interesting and important phase of the tournament is just getting underway so make sure to stay tuned with first eight-finals clashes being scheduled for today!
SEHA Gazprom League players on WCh in France 2017 (scored goals after the group stage):
PLAYER NATIONAL TEAM CLUB GOALS
Luka Cindric Croatia Vardar 22
Blaz Janc Slovenia Celje PL 21
Gasper Marguc Slovenia Telekom Veszprem 20
Siarhei Shylovich Belarus Meshkov Brest 18
Stojance Stoilov Macedonia Vardar 18
Mate Lekai Hungary Telekom Veszprem 17
Pavel Atman Russia Meshkov Brest 16
Daniil Shishkarev Russia Vardar 16
Borut Mackovsek Slovenia Celje PL 16
Iman Jamali Hungary Meshkov Brest 15
Zlatko Horvat Croatia PPD Zagreb 14
Andreas Nilsson Sweden Telekom Veszprem 14
Dzianis Rutenka Belarus Meshkov Brest 13
Miha Zarabec Slovenia Celje PL 13
Andrei Yurynok Belarus Meshkov Brest 12
Alex Dujshebaev Spain Vardar 11
Joan Canellas Spain Vardar 11
Tin Kontrec Croatia PPD Zagreb 10
Stipe Mandalinic Croatia PPD Zagreb 9
Darko Cingesar Slovenia PPD Zagreb 9
Timur Dibirov Russia Vardar 8
Blaz Blagotinsek Slovenia Telekom Veszprem 8
Gabor Ancsin Hungary Telekom Veszprem 7
Luka Sebetic Croatia PPD Zagreb 6
Peter Gulyas Hungary Telekom Veszprem 6
Josip Bozic Pavletic Croatia NEXE Nasice 5
Lovro Jotic Croatia PPD Zagreb 5
Filip Taleski Macedonia Metalurg 5
Alexander Dereven Russia Vardar 5
Tilen Kodrin Slovenia Celje PL 5
Patrik Ligetvari Hungary Telekom Veszprem 4
Stefan Drogriski Macedonia Metalurg 3
Marko Neloski Macedonia Metalurg 3
Rogerio Moraes Brazil Vardar 2
Martin Popovski Macedonia Vardar 2
David Miklavcic Slovenia PPD Zagreb 2
Ivan Stevanovic Croatia PPD Zagreb 1
Laszlo Nagy Hungary Telekom Veszprem 1
Matevz Skok Slovenia PPD Zagreb 1
Vid Poteko Slovenia Celje PL 1
Viacheslau Shumak Belarus Meshkov Brest 0
Roland Mikler Hungary Telekom Veszprem 0
Timuszin Schuch Hungary Telekom Veszprem 0
Zarko Pesevski Macedonia Metalurg 0
Velko Markoski Macedonia PPD Zagreb 0
Urban Lesjak Slovenia Celje PL 0
SEHA Gazprom League goalkeepers on WCh in France 2017 (saves after the group stage):
PLAYER NATIONAL TEAM CLUB SAVES
Matevz Skok Slovenia PPD Zagreb 41
Roland Mikler Hungary Telekom Veszprem 36
Ivan Stevanovic Croatia PPD Zagreb 27
Urban Lesjak Slovenia Celje PL 7