Record 42 goal performance for Vardar against Izvidjac
13.10.2016.

•

SEHA GAZPROM LEAGUE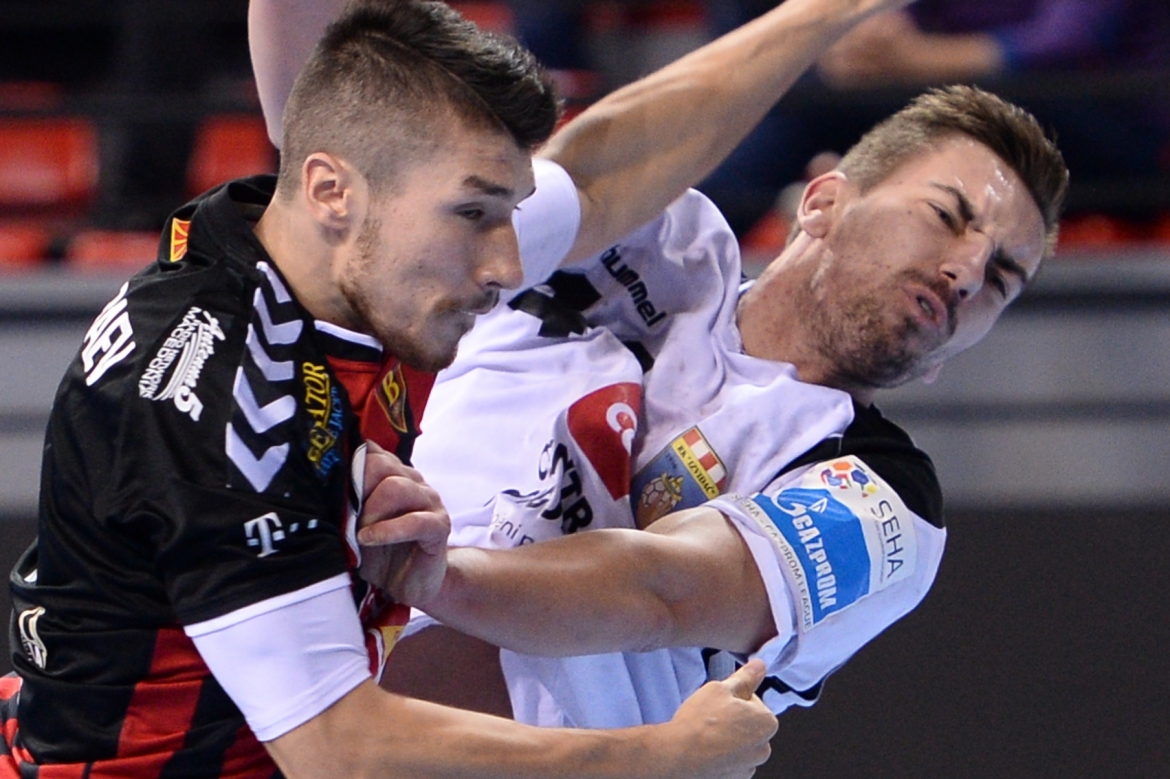 Vardar have managed to beat Izvidjac with 42:30 on Wednesday to secure tenth win in a row, seventh in regional competition. By that, they have also managed to break the goal-scoring record and score 42 goals, two more than against Celje and Gorenje. This way Vardar will remain on League's top with 22 points and Izvidjac will stay on the bottom without a point so far.
Coach Raul Gonzales' decision before the match was to give some of his players some time to rest with Arpad Sterbik, Petre Angelov, Joan Canellas, Ivan Cupic and Timur Dibirov sitting the match out. Youngsters were of course in such a situation given a chance to show what they've got with goalie Danie Gjorgjeski making the most of it with 8 saves.
Izvidjac' goal in Skopje was to show best possible performance as they were fully motivated and ready to learn as well as gather experience in a match against favored opponent. Guests were able to stay close until five minutes before the end of the first when they were even leveled at 16:16. From that moment on however, Vardar started playing much better in both directions raising the margin to 10 in just 12 minutes.
Raul Gonzalez, Vardar coach:
I want to congratulate Izvidjac on a very good first half with lots of youngsters in their roster. Our 6-0 defense was functioning poorly in the first half allowing them to score 16 goals in that period. However, in the second half we've started playing 5-1 which they were having lots of troubles breaking through committing some technical mistakes which we've had knowledge to take advantage of. Big difference in the end but I'd like to congratulate Izvidjac on proving , with their performances, that they are worthy of this competition.
Daniel Gjorgjeski, Vardar player:
I'd like to thank my club and coach for believing in me and giving me an opportunity to be a part of this competition, especially knowing how superb goalkeepers Vardar has which makes me feel even better knowing that I was given a chance. I hope I used it well. This is such a big boost for me as a young player to continue training hard and believing that in the future I will have another chance to be in this great team.
Zdenko Grbavac, Izvidjac coach:
We've played well against a very good team. I'm satisfied with our performance in the first half when we've proved that we deserve to be in this League. We have young and talented players that still have to gain experience which will surely help them maintain the level through all 60 minutes. I believe next season we'll be able to play more competitive matches.
Ivan Eres, Izvidjac player:
We came here eager to show that we can play well against one very good team. We were competitive in the first half when we were able to play our game. However, in the second half we were unable to keep the rhythm running and of course they were ready to take advantage of our mistakes. I think the goal difference is to big considering our today's performance.