Stevanovic cancels stunner in Ljubuski
27.09.2016.

•

SEHA GAZPROM LEAGUE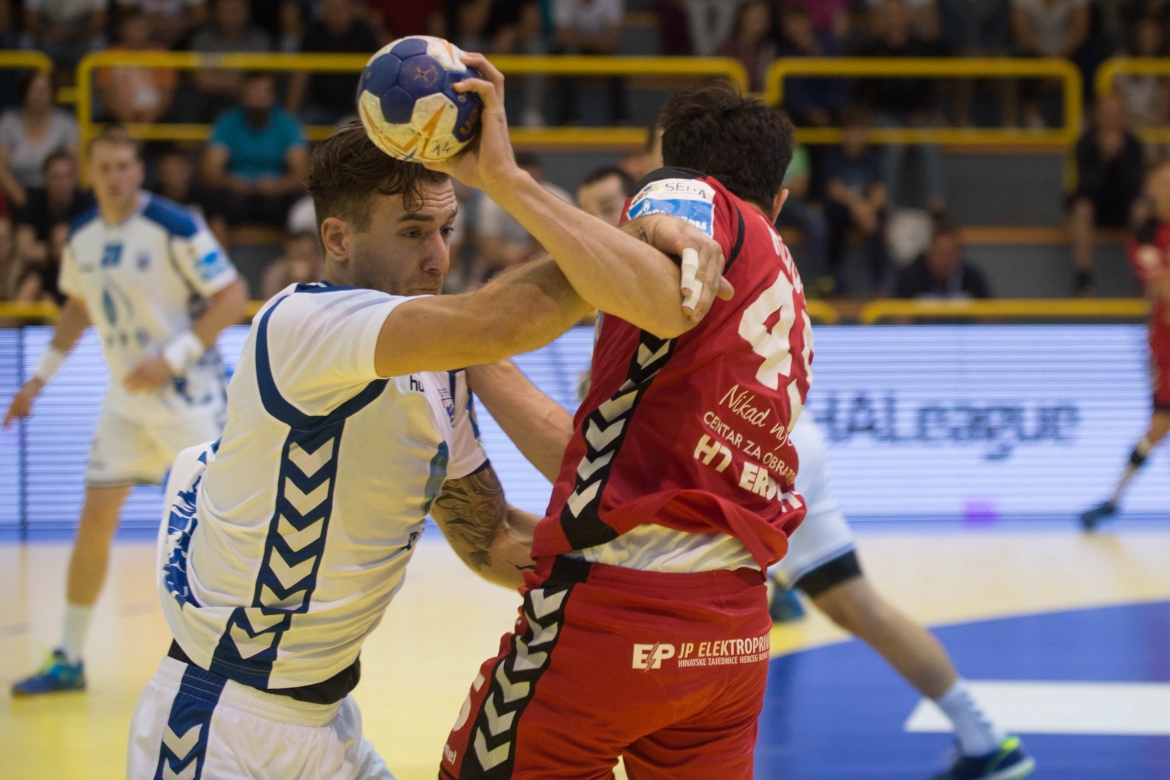 PPD Zagreb has in Ljubuski managed to reach third SEHA triumph of the season beating Izvidac CO with 28:26 (16:14). Match was tough and narrow. Izvidac has once again managed to play above possibilities and make favored opponent struggle in front of more than 3,500 of their supporters.
Defenses were not on the highest possible level from the very beginning. Zagreb was from the first minute able to stay in control of the match due to fantastic Ivan Stevanovic who has finished the match with 15 saves. After first 30 minutes result was 16:14 with Mandalinic finishing the half with 4 goals and being the only player able to get through to Kvesic's goal easily.
In the second half Zagreb's defense lost focus with Sarac and Hrstic scoring some great goals and bringing their team back into the match reaching 19:19 with 20 minutes left on the clock. However, stunner did not occur. Defense got tougher and faster, Stevanovic was on the level from the first half and Zagreb has once again managed to enlarge the gap to 4 bringing the match to a close easily. In the end 28:26 with Mandalinic, Vujic and Horvat scoring 6 each for Zagreb. On the other side Hrstic scored 6 for Izvidac, Sarac added 5.
PPD Zagreb will in the next round meet Metalurg and Izvidac will travel to Velenje.
Veselin Vujovic, PPD Zagreb coach:
I would really like to congratulate Ljubuski on everything, not only to their team. I enjoy being here. Izvidac can't be satisfied with the result. Zagreb was luckier with more experience. But the time will come for them to celebrate. We're not in good form and points are important. Everything else has to be better.
Josip Eres, PPD Zagreb player:
We were expecting high tempo. They were able to keep close. Zagreb's experience was a key for the win.
Zdenko Grbavac, Izvidac CO coach:
They say you learn from a loss and my question is how long will we have to learn. I'd like to thank our fans and speaking of the team, we keep making same mistakes and we're not able to play a competitive match for all 60 minutes. I only hope fans will forgive us.
Josip Cutura, Izvidac CO player:
Well-deserved for Zagreb and we've given our best. We've missed some clear shots against a team full of great players with lots of medals.