Veszprem celebrate harder than expected against Metalurg
11.09.2016.

•

SEHA GAZPROM LEAGUE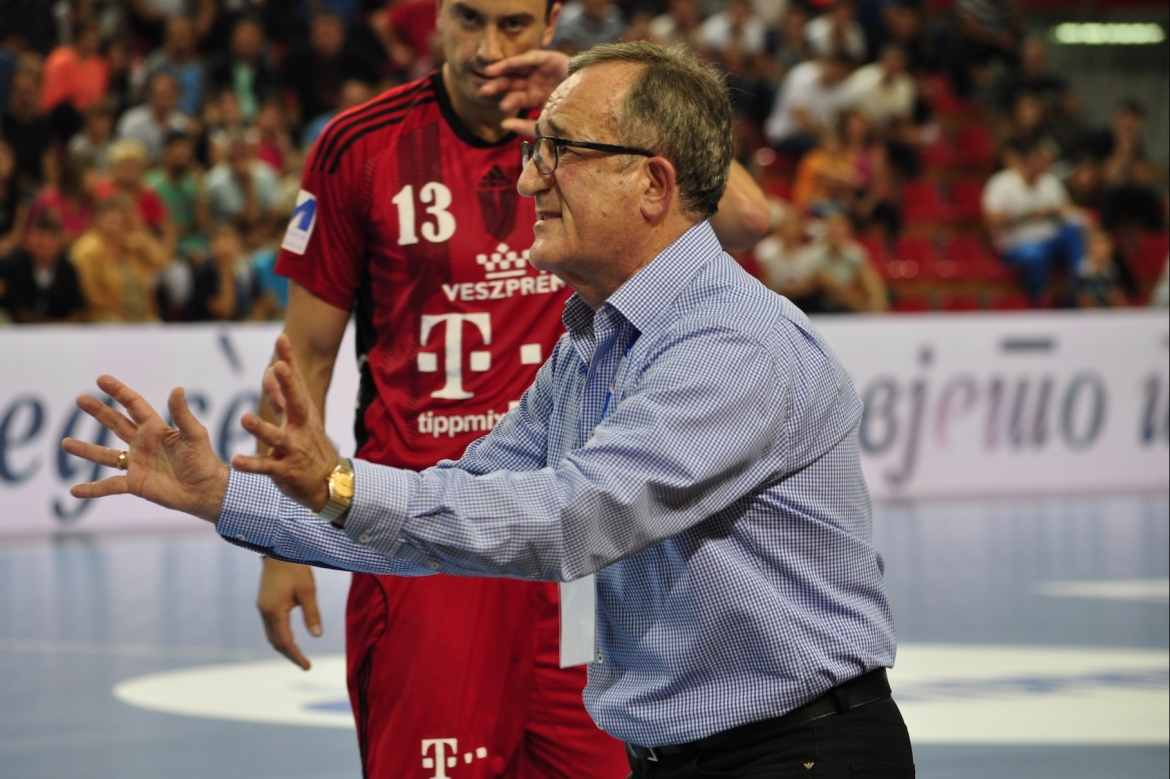 Reigning SEHA Gazprom champions Telekom Veszprem have, with maximum effort managed to beat Metalurg and win points with 23:20 (14:10) victory.
Coach Sabate's decision for this match was to play with only one goalie - Roland Mikler and give a chance to Gabor Ancsin along with Dragan Gajic leaving Marko Kopljar in the stands. Only a day after a tough loss against Vardar Hungarians have once again deliverd poor performance, without imagination in attack and too slow in defense.
Key period for the victory were last seven minutes of the second half with Veszprem managing to create 6:2 series and take over to 14:10. Metalurg were unable to catch them although they have managed to reduce the gap to only 2. However, hosts' poor 10 minutes in the middle of the second half have given Hungarians a chance to secure the lead and cruise towards a new victory.
Darko Arsic was once again motivated between bars for Metalurg with 12 saves, Roland Mikler had 13 on the other side.
New chance for Metalurg to reach first points of the season will be the game versus Tatran on Wednesday in Skopje. Telekom Veszprem will on September 18th travel to Belarus to meet Meshkov.
Lino Cervar, Metalurg's coach:
We've played competitive 25 minutes against Veszprem. In the second half we were not good in attack committing too many technical mistakes. In general, I can be satisfied with our todays' performance against Telekom Veszprem.
Marko Neloski, Metalurg's player:
Good game for us today but Veszprem was too strong today. In the first half we were close but in the second we've made too many mistakes. We need to train and go forward and I believe we'll get better and better.
Javier Sabate, Telekom Veszprem's coach:
Congratulations to Metalurg on a great match. We have a good team and a good goalkeeper Mikler. We've played excellent in attack in the first half and in the second we were very tired because this was our fourth match this week. We've known it won't be easy, we have a lot of players and we should not make any excuses. We must continue to work hard and improve. I believe in my team.
Gabor Anscin, Telekom Veszprem's player:
I would like also to congratulate Metalurg. This game was very hard for us because this was our fourth this week and by that Metalurg was really good in defense today. We've had good solution in this match and I think that we will play better by the end of the season. We have to improve and be positive.