Veszprem lose to Kielce in EHF CL F4 final after penalty shootout
29.05.2016.

•

SEHA GAZPROM LEAGUE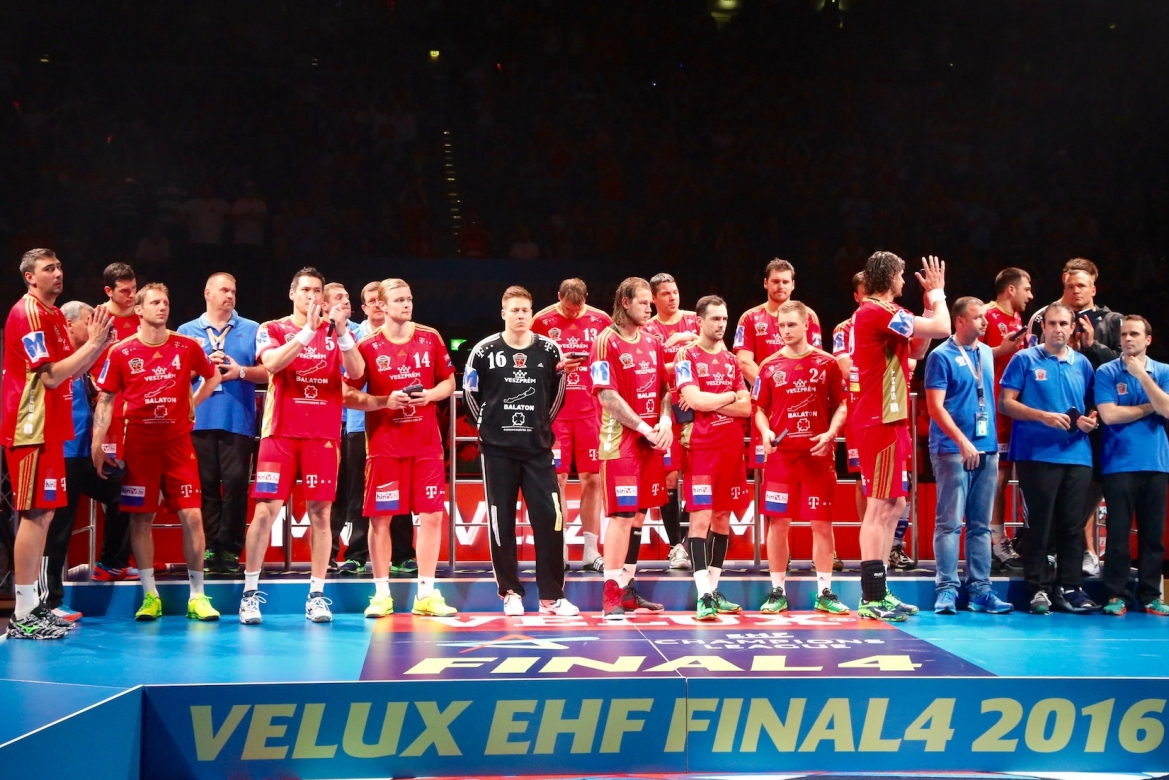 Reigning SEHA Gazprom champions Veszprem did not manage to take desired EHF Champions League trophy losing to Polish Kielce in F4 final in Cologne. Hungarians were very close being 8 goals up (28:20) in the middle of the second half but they lacked focus to bring the match to a close in the end allowing Kielce to come closer and giving Lijewski an opportunity to take match to overtime with a buzzer-beater. After two extra-time periods of 5 minutes the result was still draw with Ugalde postponing final decision with a precise arrow on Nagy' assist with less than 5 seconds left on the clock. Marguč and Terzić have in the end missed their 7-meter shots and Aguinagalde scored to bring the trophy to Kielce.
Javier Sabate, Veszprem coach:
We've played on a really high level for 45 minutes but after we were not playing well. Our attack was not working good in that period. Their goalkeepers were amazing in that period too but we were not right at all, match lasts for 60 minutes not 45. Congrats to my players, they did a good job in general. I'm sad we did not win, because of players, because of fans. They deserved it.
Gergo Ivancsik, Veszprem player:
I do not know what to say, what happened to us in final 15 minutes of the regular part of the match. I can't explain why we were not able to score in that period. Thanks to all of our fans for supporting us.
Ilić and Ugalde have scored 7 goals each for Veszprem, Nilsson and Palmarsson who was later named F4 MVP added 6 each.
In the third place match PSG was with 29:27 better than Kiel.