Veszprem racing for European title in Cologne
26.05.2016.

•

SEHA GAZPROM LEAGUE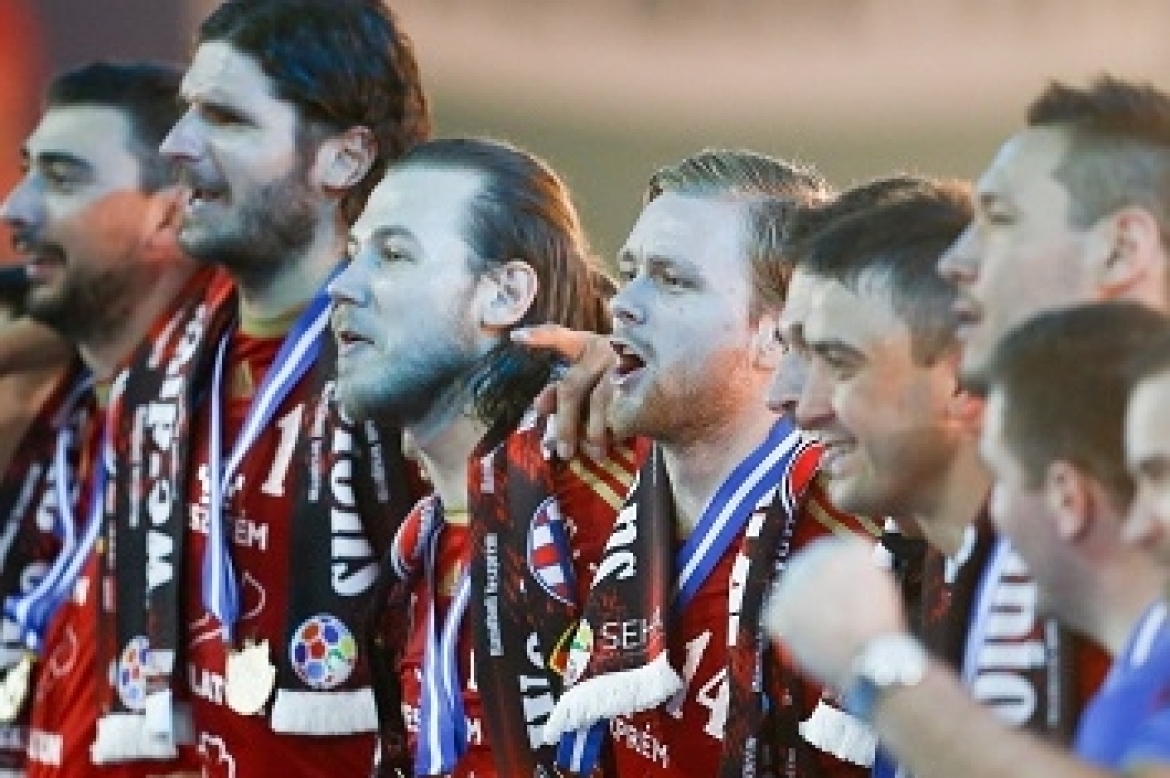 Players of Hungarian Veszprem will do everything they can to finish the season in which they have already won SEHA crown as well as both domestic trophies winning the title in Cologne on EHF Champions League's Final Four.
This will be their third appearance in Cologne. In first two they did not manage to go all the way. Two years ago Kiel was better in semis and last season Barcelona was too strong in final.
Now they will look to get through to final against Kiel on Saturday (18.00 CET) and in case they manage to reach it they will there play against better from the clash between PSG and Kielce which will be played a bit earlier on Saturday - 15.15 CET.
Important thing is that coach Sabate will in Cologne have a chance to count on all of his players with Zeitz back in roster after an injury and although domestic season finals was tough Sabate boys will surely do everything to go all the way for the only title they are still missing.
Good luck! Hajra Veszprem!