Veszprem back in lead with Spartak showing good resistance
15.02.2016.

•

SEHA GAZPROM LEAGUE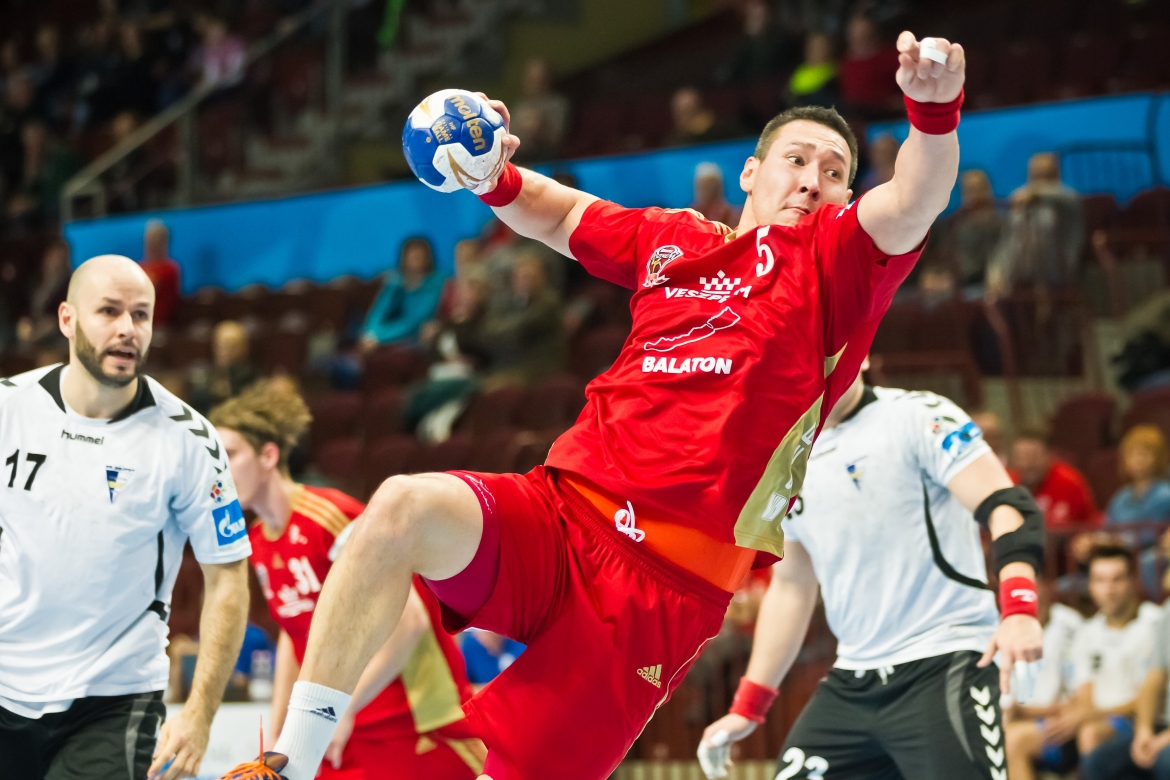 Reigning SEHA Gazprom League's champions have managed to overtake leading position in regional competition after a 35:29 victory over Serbian Spartak Vojput. Serbian vice-champions have showed themselves in the best possible way in front of fans in Veszprem Arena unlike in their first clash of the season in which Hungarians were able to outplay them easily with 31:15.
Hosts have managed to open the match in a good way reaching 8:4 after less than 10 minutes but Branislav Zeljković' guys did not give up and were surprisingly only 2 goals down after little more than 20 minutes with scoreboard saying 13:11. However Hungarians have, mostly on wings of their right back Christian Zeitz who was in good mood tonight, managed to go on a half-time break with respectable 21:15.
Nilsson and Slišković were leading Veszprem to 29:19 in the beginning of the second half but Serbs did not allow a new disaster reaching -5 (30:25) after Basarić' goal with little less than 10 minutes left on the clock.
Ivancsik, Slišković and Zeitz have scored five each for hosts and on the other side Lojaničić and Županjac have netted four goals each for Spartak.
Xavier Sabate, Veszprem' coach:
Spartak have clearly improved since October. I'd as well like to congratulate to my players on a victory after a tough duel in Istanbul and a long trip back. We've given some of our younger players a chance and they are showing they can improve. From this moment on our focus is on the clash against Zagreb. I hope our supporters will once again be there for us as they always are.
Chema Rodriguez, Veszprem' playmaker:
Congratulations to Subotica on a good match today. We are both a bit tired from recent trips and it was visible on court. We've managed to reach 3 points but they've surely played a well match so I can conclude we've both reached our goals in this match. We'll now focus on future challenges.
Branislav Zeljković, Spartak Vojput' coach:
We've played a better game than I could expect after a difficult match against Zagreb and a long journey. We've experienced some extra motivation playing here in Veszprem Arena. We've I believe proved that we deserve our place in SEHA League as well as 2nd place in Serbia showing we can play good against favored teams like Zagreb and Veszprem.
Vukašin Rakocija, Spartak Vojput' playmaker:
We've really enjoyed playing here today, in such an atmosphere against such a team. I can also say I'm especially happy to be able to play against Momir Ilić. Match against Zagreb a few days ago was really tough but we've tried to give our best against Veszprem.