Meshkov with full bags from Prešov as Pešić crushes Tatran' hopes
06.02.2016.

•

SEHA GAZPROM LEAGUE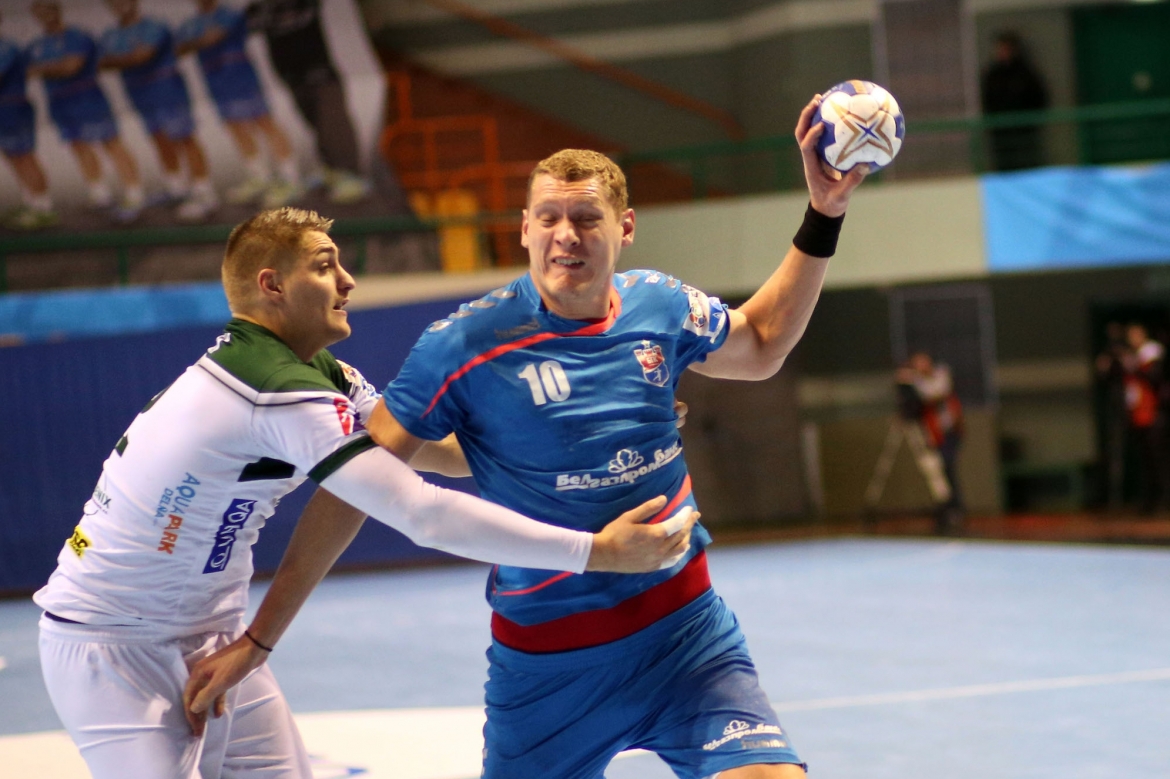 Meshkov have managed to catch an important victory considering their Final Four hopes on road in Prešov. Ivan Pešić was remarkable with 18 saves stopping Tatran' attackers, especially their main scorer Rabek who has finished the match with 0/7. Belarus champions were already up by 5 in first 30 finishing the half with +4 and ending the match with 28:23 taking revenge for loss in Brest in first part of the season. Pavel Atman was leading guests with 6 goals and 6 assists and on the other side Lukas Urban scored 7. In the next round Meshkov will travel to Našice in 5 days and Tatran will in 10 days go to Zagreb.
Rastislav Trtik, Tatran´s coach:
Our new concept of the team with young players proves to be very good and healthy. It is a big pity Tibor Tribus, who played really well as a universal player in last three games, got injured. Boris Resovsky starts to win recognition on the court. Today we've had excellent Igor Chupryna on goal. Despite od that, everyone expected Brest to win the game. Both teams've wasted a lot of chances because of great saves and top performances of Chupryna and Pesic. We lost by an acceptable goal difference. I am glad younger players could gain invaluable experience.
Igor Chupryna, Tatran´s goalkeeper:
I would like to congratulate Meshkov on their victory. We did not manage to play this game as we wanted. There are a lot of new young players in our team, who I would like to thank for their effort. We did not play a bad game, but we've made some mistakes that cost us the result. We have to work hard to get better.
Sergey Bebeshko, Meshkov´s coach:
We knew the game vs Tatran is very important to us. We wanted to get to the fourth place of the table. We've prepared very seriously for this game. In the beginning of the game we've succeeded in everything. Then Chupryna saved many 100% chances from 6 metres. That is why we did not manage to extend our lead. I think we've played a bit diffidently. Younger players of our team have played with better taste than our experienced players.
Ivan Pešić, Meshkov´s goalkeeper:
We've played a really good game. It was very important win for us in order to qualify for Final Four. First fifteen minutes were very well. The defence of our team was excellent and we've deserved to win. Now we have to prepare thoroughly for the games against NEXE and Borac.