Kristopans returning to Prešov to catch important points for Meshkov
05.02.2016.

•

SEHA GAZPROM LEAGUE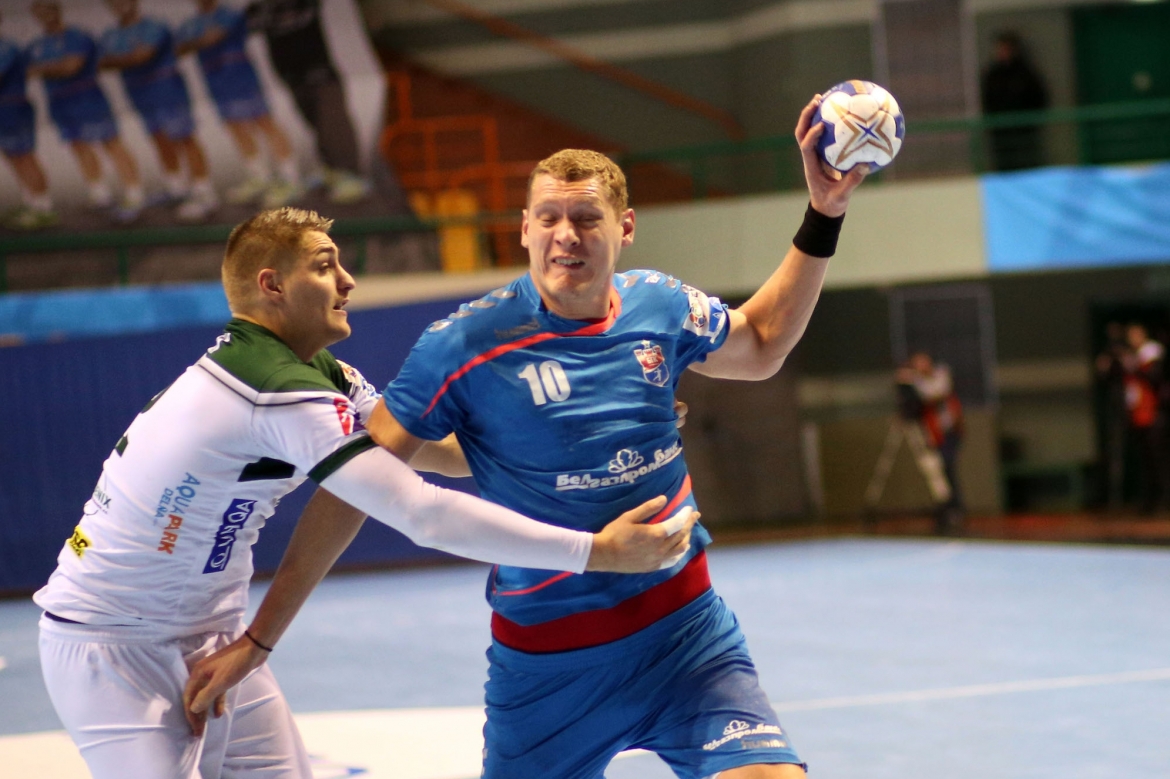 A very important match in race for SEHA Gazprom League's Final Four is ahead of us on Saturday with Tatran hosting Meshkov. Tatran so far have 9 victories, Meshkov one less with two matches less played. It means that this is an extremely important match for Belarus team which was in the first part of the season defeated at home against Tatran with big 8 goal difference.
For the second time after leaving it this summer Dainis Kristopans will play in Tatran Arena in Prešov. This will be Meshkov' second match of the second part of the season after opening it successfully against Maks.
Rastislav Trtik, Tatran´ coach:
Meshkov have reinforced their team with our former key player Dainis Kristopans before the season. Several years ago I have along with club's owner discovered him bringing him to Prešov where he became a complex player. He is now a world-class back players. I also have to admit that Meshkov have other top quality players like Atman, Stojković, Nikulenkau and others. They are a club of huge financial power and they can buy anyone they want. These experienced players will on Saturday clash against our youngsters whose names are still quite new on Europe's handball market. I believe it should be more than enough invitation for our fans to come to Tatran Handball Arena and encourage our youth and support our team.
Dominik Krok, Tatran´ left back:
The match against Brest will be a completely different category than the one we've played in Slovak Cup finals on Wednesday. They are a powerful team and they are surely eager to take revenge for their home defeat. Of course we respect them but we will give our best in order to achieve best possible result.
Sergey Bebeshko, Meshkov Brest' coach:
We've lost with quite big goal difference at home in our first clash of the season. We're now in good form, we've managed to raise the form a bit after tough first part of the season. We have already played three matches before this duel and I think it's good. We're now traveling to Prešov in order to prove we're stronger team and to win of course. Tioumentsev will not travel to Slovakia due to elbow problems he's experiencing but all other players are available for the match.
Simon Razgor, Meshkov Brest' player:
We still remember our bad performance from the home match against Tatran and we're going to Prešov to take revenge. Our main goal in SEHA Gazprom League is to find a place on League's Final Four and in order to do it of course we must take as much points.